Allouez Homes for Sale
September 30, 2023
Living in Allouez
Allouez, WI is a delightfully vibrant community located in the heart of Brown County. With a population of over 14,000 people, it has plenty to offer residents and visitors alike. Conveniently located between Green Bay & De Pere, Allouez residents are surrounded by the most popular local amenities. Fine dining, the City Deck boardwalk, shopping, boat launches, large parks, and historic sites are just a few of the nearby activities.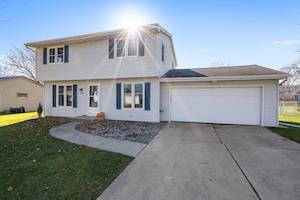 Those living in Allouez enjoy stunning sunsets over the Fox River that add to an already gorgeous cityscape. Allouez is the perfect combination of urban amenities and natural beauty making it an ideal place to call home.
In 1820, Colonel Joseph Smith moved the nearby stockade & barracks to a high ridge on the East side of the Fox River, 5 miles South of its estuary. A settlement called Shantytown quickly grew around Fort Smith, and remained when soldiers departed in 1822. In the summer of 1824, Brown County–a vast area spanning what is now the Eastern third of Wisconsin–was in need of a Circuit Court, and Shantytown's Fox River community was the perfect location to build the new courthouse.
By 1825 Shantytown had changed its name to "Munnomonee." Prominent fur-trader John Lawe, who had close ties to the Menominee tribe, platted a town surrounding the new courthouse. In the years following, Munnomonee residents adopted the name "Menomineeville." Years later, in 1856, the town of Bellevue was established, and in 1874 the Menomineeville area was separated from Bellevue and incorporated as the town of Allouez, named for Father Claude Allouez, who built the first local mission at Rapides des Peres in 1671.
For the next 110 years, Allouez continued to grow until 1985 when the Town of Allouez became incorporated as the Village of Allouez, as we know it today.
Top Allouez, WI Realtor®
Dallaire Realty is one of the top real estate companies in Allouez, Wisconsin. They've been helping buyers and sellers for over 17 years with their knowledgeable and experienced team of agents. Dallaire's Realtors® specialize in all types of real estate, from residential homes to investment properties. Whether buying your first home or selling a home in Northeastern Wisconsin, you've come to the right place.
Buying a home in Allouez
When preparing to buy a home in Allouez, you'll want to ensure you have a great understanding of how to buy a house. Buying a home is a roller coaster ride, and Dallaire's Realtors® know every twist & turn, allowing us to focus on your specific needs.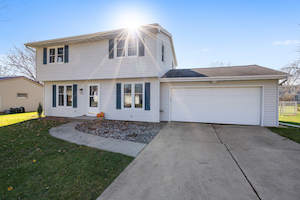 On our website, you will find all the homes for sale in the Village of Allouez. Our data is imported directly from the Realtor Association of Northeastern Wisconsin MLS and updated every 15 minutes to ensure all real estate listings are accurate for our web visitors. We spent many hours developing search functionality that makes it easy to search for a house by the school district, zip code, luxury, new construction, and many more options!
Selling your Allouez home
Selling your home in Allouez doesn't need to be a daunting task - with the help of a top Realtor® who is familiar with the area, your home is marketed to emphasize the unique, historic charm that makes living here so attractive. By putting in the research and effort beforehand, utilizing innovation and technology for successful outreach, we greatly increase your chances of finding the right buyer. Don't hesitate - there's nothing better than finding that perfect match for your house and making someone else's dreams come true.

Luxury homes in Allouez
Allouez is an extremely desirable place to live, known for its Tudor and Colonial-style luxury homes nestled among a park-like atmosphere. These classy & elegant houses add a taste of historic flair befitting the area's rich history and contribute to the neighborhood's overall appeal. Whether you are in the market for a sensational family home or simply want to admire these stately dwellings, Allouez's luxury listings have something for everyone.
Overview of the Village of Allouez
Allouez is a vibrant community located in northeastern Wisconsin, just minutes away from Green Bay. There are plenty of amenities to enjoy in Allouez, such as a successful school district, historic Heritage Hill, Broadview YMCA, and scenic East River Trail. The community is also home to large local parks and casual-to-fine dining. Whether you're looking for a place to raise your family or find an outdoor adventure, Allouez has something to offer everyone.
All Sold Listings in Allouez
September 30, 2023
Allouez Condos for Sale
September 30, 2023
Active Under Contract 890 Hoffman Rd
Allouez, Village of Allouez, WI 54301
Allouez Multi-Family Properties for Sale
September 30, 2023
Active Under Contract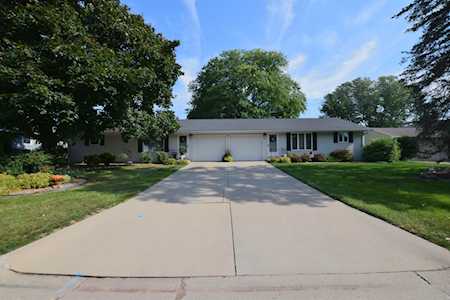 611 Sunrise Ln
Green Bay, Village of Allouez, WI 54301
Contact Your Allouez Realtor®