2023 Home Remodel Trends
Posted by Greg Dallaire on Thursday, January 19, 2023 at 9:29:31 AM
By Greg Dallaire / January 19, 2023
Comment
If you own a home then you likely have some remodeling ideas or changes you want to make to your home. Whatever that idea is, a home renovation is a big project that makes for a big decision but it can influence your home's design and overall value for years to come.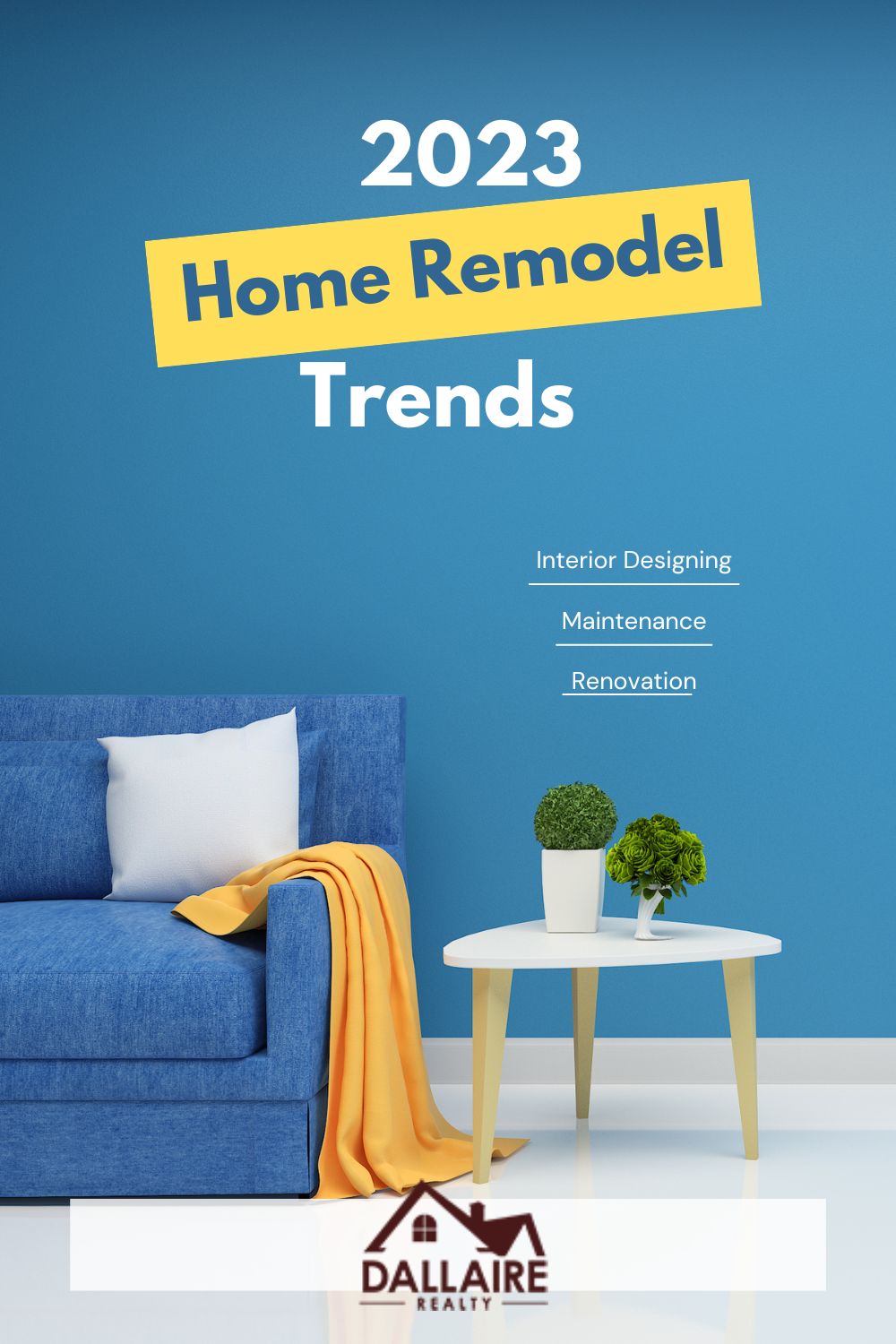 As we look to 2023, you might be wondering what kind of remodeling projects will be popular and increase your home value. As with anything, there are trends and home renovation see's a lot of trends that gain and lose popularity depending on the year. Knowing this, let's take a look at what is projected to be the 2023 home remodeling trends.
2023 Home Remodel Trends
Home Offices
Post-pandemic the work-from-home atmosphere is still a reality for many. Home offices have become extremely popular. Anything being remodeled into a workspace is set to be a hot remodel in 2023. Part of this is that potential buyers in the housing market are looking for homes to have this kind of space when they are house-hunting. Whether this is an external shed or a room turned into a home office.
Outdoor Living Spaces
This isn't a new trend and goes along with home offices. Homeowners are looking to create as much livable space on their property as possible way. Oftentimes this means adding some kind of outdoor living space that in some cases includes a full outdoor kitchen or additional game room/living room.
Energy Efficiency
Anything that has to do with making your home more energy efficient will be at the top of any homeowner's mind. Everyone is looking to cut energy costs and make their homes more eco-friendly. In some cases, there is a financial incentive to make your home more energy efficient, and available credits have made this one of the most desirable 2023 trends. Solar Panels and the top of the list when it comes to converting your home into a more energy-efficient place.
Bathroom & Kitchen Upgrades
These two are put together because they are some of the most used places in a home that you want to be comfortable and efficient. High-use areas need to be practical and functional and this is why it is among the top 2023 renovation trends. Updating cabinets and switching countertops or light fixtures are the most common changes in these areas.
Apartments/Multi-Dwellings
With higher interest rates there is an increase in dwellings that house multiple families. This is why multi-generational living has become so popular. Remodeling a home to fit the needs of joining two families is going to be a top trend in 2023 as much creative work to provide for their families and create a relaxing home space.
In Conclusion
Whether the
remodeling project you have in mind
is on trend with 2023 or not, you want to work with a professional company that has experience. Trends come and go and you want your home to work for your family and be a place of comfort and ease at the end of your day. For more information on home remodeling and to get help with your projects,
contact us
. We are here to work alongside you and make your home projects come to life.
If you're
selling a house in Green Bay
this year, having a home ready to go will appeal to the majority of home buyers. However, for specific upgrades before selling, contact us below!