10 Best Bars in Oshkosh WI
Posted by Greg Dallaire on Tuesday, March 28, 2023 at 6:06 AM
By Greg Dallaire / March 28, 2023
Comment
Looking for things to do tonight in Oshkosh, Wisconsin? We've got you covered! Learn more about things to do in Oshkosh, where to get the best late night eats, the best bars to grab a few cocktails, and the many live music spots in town.
While helping buyers find AMAZING properties around Wisconsin is Dallaire Realty's main focus, we also love to share information about this beautiful state. We would be happy to assist you with your home search and home purchasing process if you're looking for homes for sale in Oshkosh, Wisconsin.
We've compiled a list of the top bars and nightlife things to do in Oshkosh in this guide! Discover the best spots for your next date night out, girls night, celebration, or special occasion! If you're searching for a bar, brewery, or late night hot spots, Oshkosh has you covered because there are always a variety of things to do!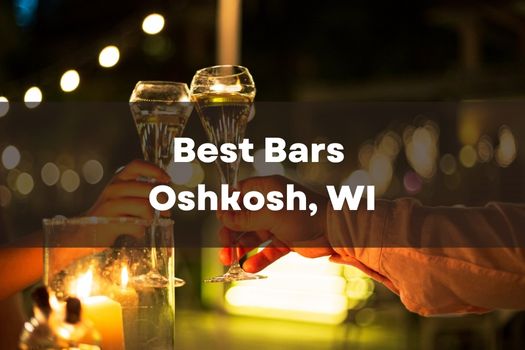 Location: 1009 S. Main St, Oshkosh, WI 54902
This Oshkosh Brewery is a must visit! Fifth Ward Brewing Company specializes in brewing local craft beers with quality ingredients. Step inside the taproom and enjoy the fun and inviting atmosphere with other beer lovers. Fifth Ward offers a rotating selection of Fifth Ward craft brews on tap, along with local seltzers and other non alcoholic libations! Many of the beers featured on tap are rotating and seasonal selections. Looking to sample a few? Grab a beer flight and enjoy these small batch creations! Take a seat at the bar, or find a high top table to sit back and relax at. You can even grab a deck of cards or a game off the game wall. Enjoy pizza, popcorn, and a whole lot of craft beer! Open til 10pm on most weekdays and open until 12am on the weekend.
Location: 448 N. Main St, Oshkosh, WI 54901
If you're looking for a great restaurant offering a wide variety of drink options - Gardina's Kitchen and Wine Bar is the spot for you! Gardina's kitchen offers award winning cuisine with fresh ingredients throughout the appetizer, entree, and dessert options. Be sure to browse the beverage menu, which is filled with a large selection of wines, draft beer, craft cocktails, and draft cocktails. Enjoy seasonal creations like a Pumpkin Manhattan, or dip into a house made draft cocktail such as a Blueberry Sangria. Once you've quenced your thirst it's time to order some appetizers. Start with a classic bruschetta with ripe tomatoes, fresh local BelGioioso Mozzarella, basil and of course topped with oil and vinegar. Next, pair a salad, pasta or main entree creation with your favorite cocktail. We highly recommend the Blackened Haddock, which features house cajun seasoning blend served with sausage, rice and a crab sauce. Interested in dessert? These homemade creations will make your mouth water! After enjoying your dinner and cocktails - step into the back of the restaurant to explore the extensive market.
Location: 1501 Arboretum Drive, Oshkosh, WI 54901
Imagine yourself eating a delicious meal while watching boats travel up and down the Fox River and listening to live music while enjoying an ice-cold beverage. All this and more is waiting for you at Fox River Brewing Company in Oshkosh! Located on the bank of the Fox River, both boaters, bikers, and even kayakers are able to access this premier waterfront brewery! A popular destination both during the warmer months and throughout the winter - Fox River Brewing Company is truly a must visit. Enjoy craft brews, fun cocktails and mocktails as well as a full menu filled with rotating seasonal eats. The most popular dishes include the Famous Crunch Tenders, homemade White Chicken Chili, and enjoy a good ole Scottish Ale Fish and Chips entree! Try the popular Blu Bobber - which can be found on tap and in bottles! Fill up a growler to go with your favorite Fox River Brewing Company handcrafted beer and don't forget to come back for more seasonal specialties.
Throughout the summer months enjoy live music on one of the many picnic tables, high top tables, or grab a seat at the Tiki bar. During the winter, visit the patio and dine in the River Domes! These heated igloos allow you to enjoy the waterfront all year round with your loved ones or a group of pals.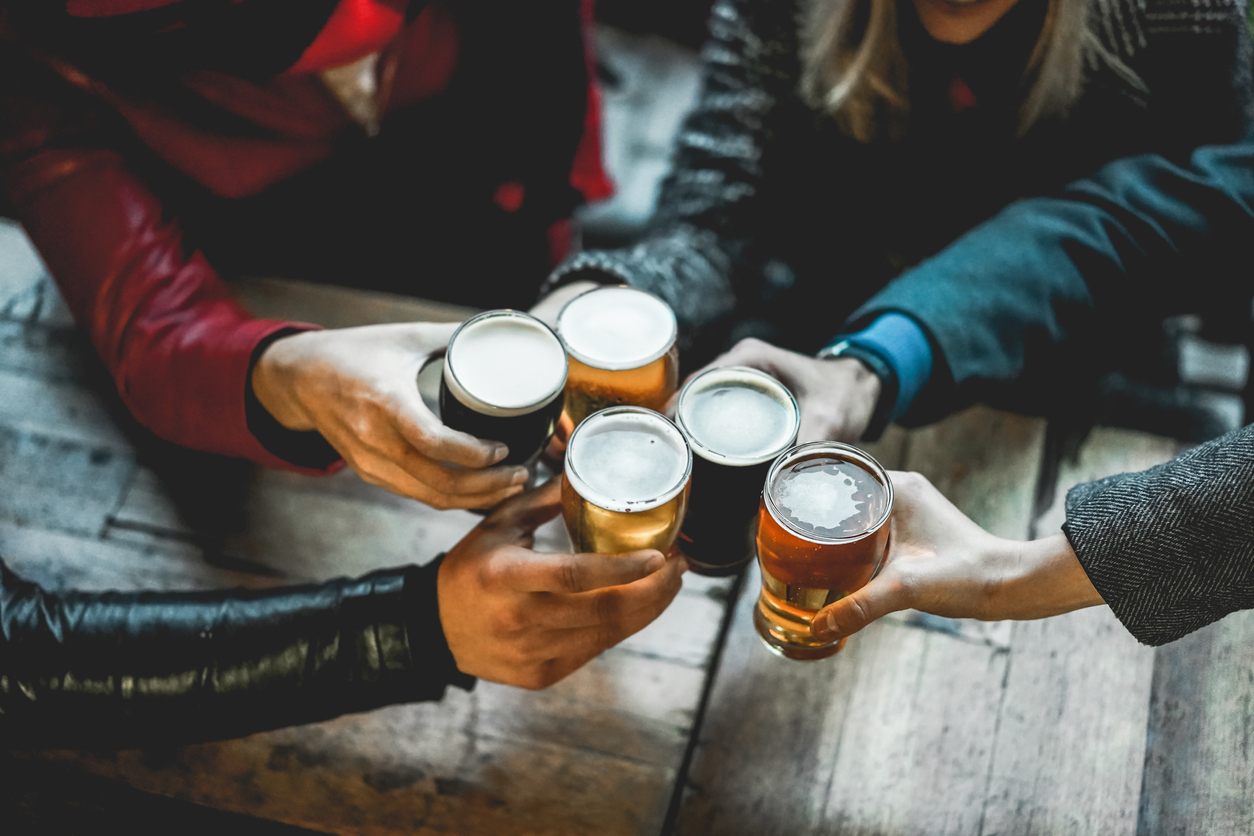 Location: 2283 State Road 44, Oshkosh, WI 54904
Ever wanted to know what it felt like to throw a hatchet? Visit Blades and Boards in Oshkosh for a safe and fun night out! A reservation is recommended as your personal Axe Master will work with you to master your skills. Customers are allowed to bring in their own food while throwing hatchets and purchase beer, sodas, ciders, snacks and more at Blades and Boards! Whether you're looking for a spot to host your child's next birthday party, or looking for a fun night out with friends - Blades and Boards definitely makes the list for fun nightlife entertainment! Get your flannels ready for some hatchet throwing!
Location: 1514 Oregon Street, Oshkosh, WI 54902
If you're looking for a delicious greasy burger with a crazy fun atmosphere - Pete's Garage is your place! This local tavern serves up some mean eats with sarcastic service. No waitresses at this bar - so don't expect them to come to your table! Hang out with the locals and enjoy the unique atmosphere of Pete's Garage in Oshkosh. The menu features a fun spin on garage terms. Order the Valve Caps for a cheesy good curd, or some 3-Car Pile-up, which includes chicken tenders, cheese curds, and fries. We highly recommend anything from the menu - but the burgers have been claimed as best in town. Order a Gas Cap, which is a ⅓ lb Burger and top with cheese, mushrooms, onions, jalapenos, or bacon. Enjoy a happy hour with friends or a late night bite to eat at this local tavern in Oshkosh.
Location 430 N Main St, Oshkosh, WI 54901
Bar 430 offers a wide variety of menu options, delicious cocktail creations and is located in the heart of Downtown Oshkosh! Visit in the summer time and experience the garage door open while enjoying a cocktail (or two) in the warm weather. Bar 430 whips up some awesome homemade bloody marys - served with string cheese and other Wisconsin classic toppings. Whether you're looking for a happy hour spot, a restaurant for your next date night out, or just a place to catch up with friends - Bar 430 is the perfect spot!
Grab a dinner menu and look over the wide variety of options. Focusing on using local ingredients in possible, Bar 430 offers some delicious starters - such as the Beer Battered Union Star cheese curds - sandwiches, mains, greens, and of course sweets! We highly recommend the Southwest Salad, a House-made Black Bean Burger or the Chicken Stay main! Pop by for your dinner, and be sure to come back for Brunch!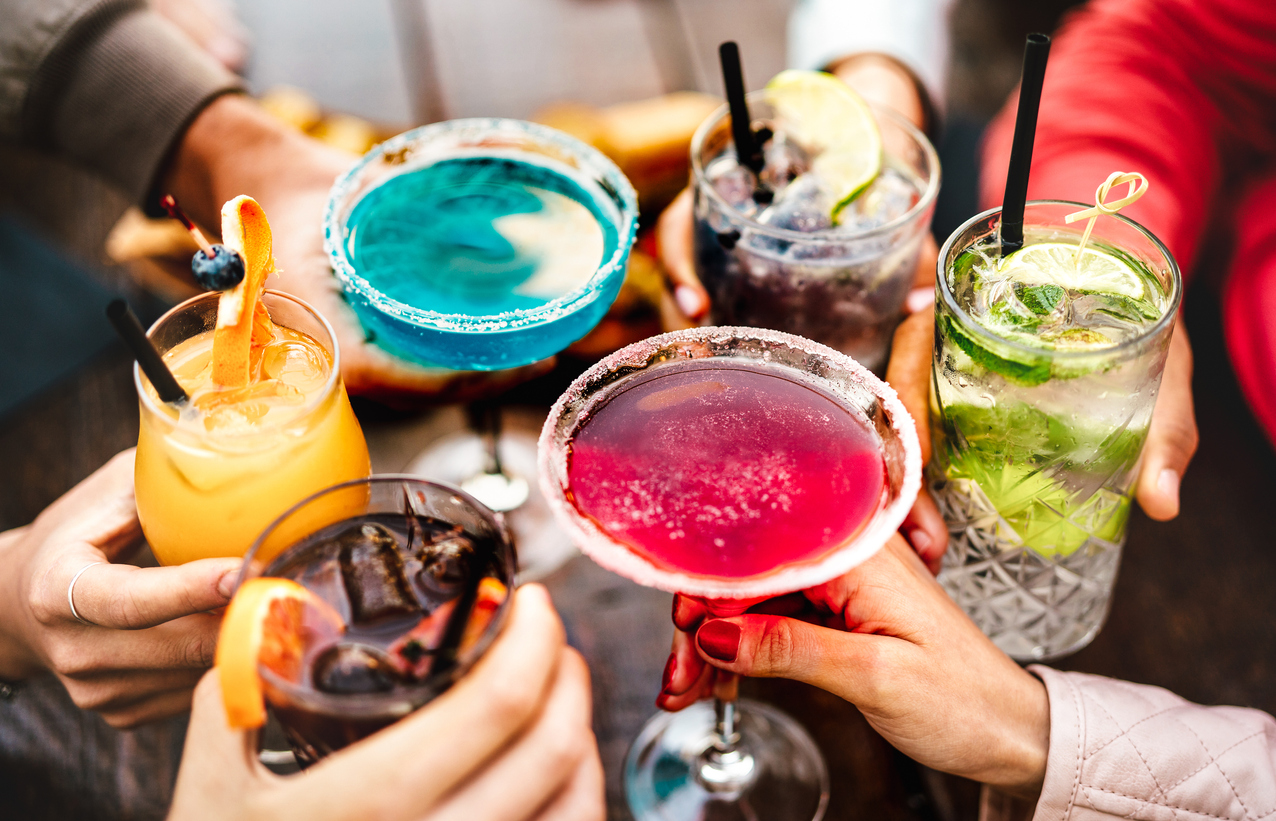 Location: 566 N Main St, Oshkosh, WI 54901
Looking for a spot for your next night out? Check out Fletch's Local Tap House located on North Main Street in Downtown Oshkosh! Catch local live music, enjoy the outdoor patio and fire in the warmer months, and check out the local craft brews on tap along with full bar offerings. This local pub is popular with many locals as well as college students. Meet up with friends for a happy hour, and stay into the evening for live entertainment! Fletch's offers friendly service with a fun atmosphere year round.
Location: 421 N Main Street, Oshkosh, WI 54901
Enjoy delicious upscale bar food with a massive drink list. Ruby Owl Tap Room serves up some awesome food in a friendly bar and restaurant environment. Take in an upcoming sports game while sipping on an ice cold beer on tap. Meet up with friends and family and enjoy the many offerings on the seasonal drink menu! Once you've chatted it up with friends, be sure to take a look at the lunch and dinner menu! Ruby Owl offers some awesome starters - we definitely recommend the Avocado Fries, which are served with a sriracha aioli, as well as the Tap Room Tournedos, which feature a seared flank steak served atop a toasted crostini with aged cheddar and other delicious finishes.
Other items we definitely recommend you try are the Butternut Squash Salad (add grilled chicken or grilled flank steak!), one of their MANY sirloin burger offerings such as the Candied Bacon Burger, or if you're in the mood for something classic - the Grilled Cheese is phenomenal with the ability to add bacon, tomato, avocado and even a grilled cheeseburger!
Location: 2070 W 9th Ave, Oshkosh, WI 54904
If Irish fare is your jam - then Dublin's Irish Pub is a must visit! Enjoy Irish classics, plus craft beers in an easygoing atmosphere. Enjoy a few cocktails while socializing with friends - or meeting new ones! Check out the delicious menu, which features classics such as Fish and Chips, Corned Beef and Cabbage, as well as fun creations such as Build your Own Burger, Chicken Sandwich or Black Bean Burger.
Enjoy friendly service while dining out at Dublin's. Enjoy happy hour every weekday from 2-6pm, check for updates on upcoming events such as celebrity bartending and DJ Trivia, and stay for the warm and relaxing atmosphere while you socialize over a pint (or two!) Be sure to stop by next Saint Patrick's Day for a good Irish time. Take in some Irish fare while hearing live local bands in the Dublin's tent all Saint Patrick's weekend long!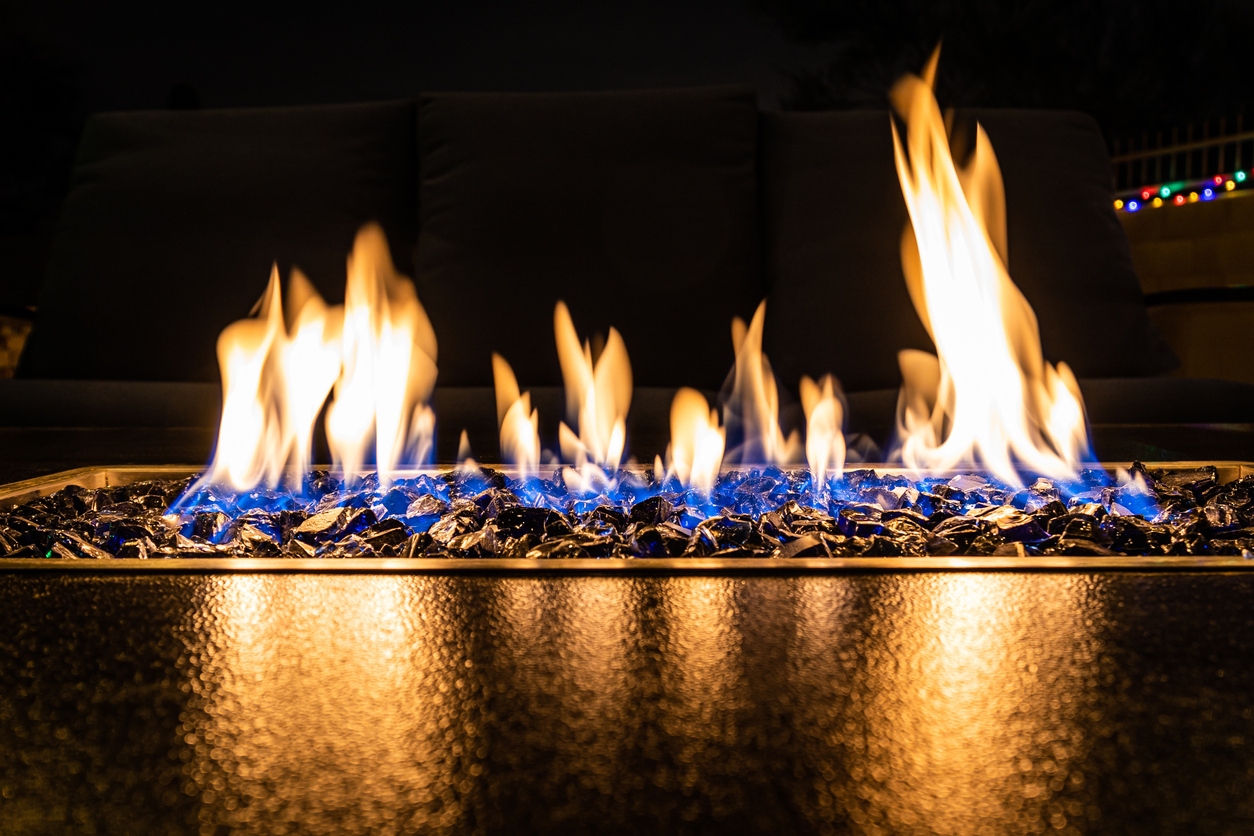 Location: 544 N Main Street, Oshkosh, WI 54901
Looking for an outdoor patio to spend your night out at? Peabody's Ale House and Sideyard offers beers, cocktails,and a fun place for drinks with friends. Enjoy live music, DJs, and sideyard games all summer long. Sit around the outdoor fire and get ready to dance the night away in Oshkosh! Typically open Tuesday-Sunday til bar close – Peabody's is the perfect spot for your next night out! Check out daily specials including happy hour with $1.50 domestic bottles and taps along with $1 off call mixers. Enjoy $3 Coronas and Cabo Wabo Shots on Tuesdays. Grab a $4 glass of wine or whiskey old fashioned on Wednesdays. Stop by Thursdays for $5 long islands. Grab the ladies and enjoy $10 AYCD on Fridays! And come by on Saturday nights for $3 New Amsterdam doubles and $2 jolly rancher shots. With specials every night, live entertainment and an overall fun place to be - be sure to check out Peabody's on our next visit or venture out in Oshkosh!
We hope you found this Best Bars in Oshkosh, Wisconsin guide interesting! We love sharing local recommendations with you. Be sure to check back in and stay tuned for our next article!
Let's Connect!
Interested in searching for homes for sale in Oshkosh, WI? Contact our phenomenal team of realtors at Dallaire Realty! We're pleased to assist you and your family with any real estate-related questions!
Check out our local guides: