10 Best Restaurants in Downtown Oshkosh, Wisconsin
Posted by Greg Dallaire on Sunday, February 5, 2023 at 3:35 PM
By Greg Dallaire / February 5, 2023
Comment
Oshkosh is home to many great coffee shops, local cafes, unique shops, and excellent restaurants. Throughout the city you can find waterfront dining, international cuisine, local favorites, and so much more.
While the real estate agents at Dallaire Realty focus on helping people discover wonderful homes around Wisconsin, we make sure to tell you all about our favorite spots to grab a bite to eat! Today we're here to share a few of the many restaurants in Downtown Oshkosh. But first, let's take a minute to learn a little bit about Downtown Oshkosh, Wisconsin.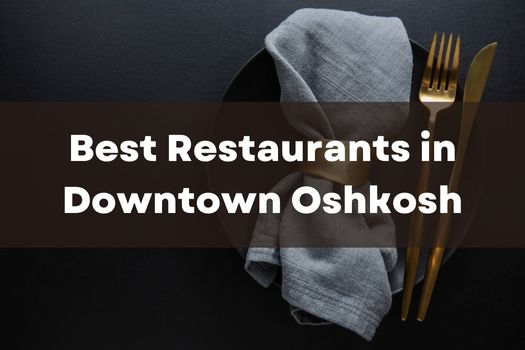 About Downtown Oshkosh
Located in the heart of the city, Downtown Oshkosh has been a busy, thriving spot for visitors, residents, and businesses for many years. In 1874 and 1875, Oshkosh endured fires that significantly damaged most of the historic downtown. Today, many of the structures constructed during the rebuilding are still standing. Many well known historic places in Downtown Oshkosh include the Grand Opera House, First National Building, and Beckwith Hotel.
Best Restaurants in Downtown Oshkosh
Located at 571 N Main St in Downtown Oshkosh, The Roxy Supper Club is a well known supper club that features daily specials, craft cocktails and even a lounge! Serving breakfast, lunch, and dinner, this supper club is open six days a week and is always hopping with regulars and first timers!
Grab a classic Wisconsin old fashioned and a Friday fish fry to kick off your weekend! Brunch more your thing? Try one of the Roxy's house speciality benedicts, omelets, and so much more. You can't go wrong with this classic supper club located in Downtown Oshkosh!
Looking for a lively bar and restaurant that specializes in great drinks and food offerings? Bar 430 in Downtown Oshkosh is a must visit! This charming bar and restaurant features seasonal cocktails, brunch specials, and unique dishes. Grab a seat at Bar 430's bar, or opt for a high top table. During the warmer months you may find the exterior garage door in the front of the restaurant open. Take in the sounds of the thriving downtown, and enjoy the summer breeze while dining at Bar 430.
Interested in Brunch? We highly recommend the 430 omelet featuring cherry tomato, bacon, beer cheese and topped with more shredded cheese - yum! You also can't go wrong with their seasonal french toast special, typically finished with whip cream and powder sugar.
Looking to grab a bite during lunch or dinner hours? We suggest ordering a starter first! Try the garlic truffle fries, which feature house fries tossed in truffle butter with parmesan and chives - delicious! Enjoy one of the many sandwich options, or opt for a entree under the mains section, which highlights options including steak dishes, pasta dishes, and more!
Located on the Fox River in Oshkosh, Wisconsin, Beckets is a modern waterfront dining experience that is enjoyed year round. The talented team at Becket's specializes in incorporating fresh products (many being locally grown and sourced!) and crafting many dishes from scratch.
Stop by Becket's on a warm sunny day and enjoy the boat scene up close! Enjoy a drink or two on the outdoor patio, which is situated along the Riverwalk in Downtown Oshkosh. Dining during the colder months? Nestle into a cozy booth, high top table, or sit around the indoor fire and enjoy a hot meal with friends!
Stay for nightly specials including live jazz on Wednesdays, happy hour all night on Thursdays, Friday fish fry specials, and even a prime rib special on Saturdays! Becket's menu features delicious options - from seared ahi tuna as an appetizer, to a Becket's all natural Oshburger, Wisconsin 5 cheese mac & cheese, and many other delicious eats! Whether you're a new resident, or visiting a friend or family member in Oshkosh - we highly suggest checking out Beckets.
Start off the New Year right with healthy options from Carrot and Kale! Located at 110 Algoma Boulevard, this organic juice cafe creates fresh and flavorful smoothies, salads, bowls, and you guessed it - juices! This nutritious cafe features a consistent menu with a variety of offerings. Sourcing local organic ingredients is part of Carrot and Kale's story. By using environmentally friendly products, this cafe is a must visit.
Some of our favorites from Carrot and Kale in Downtown Oshkosh include the Green Juice, which features a combination of cucumber, celery, spinach, parsley, lemon, and kale. All the smoothie creations are delicious - such as the Berry Good smoothie, which consists of mixed berries, banana, cashew milk (made in house), maple syrup, and vanilla!
Enjoy hot and iced coffees, salads, yummy toasts featuring local bakery items, and even smoothie bowls!
This small, family business highlights modern asian eats and drinks. Manila Resto, located at 107 Algoma Boulevard in Downtown Oshkosh, features Filipino, Asian and American creations. Being one of the first restaurants of its kind in the Fox Valley area, Manila is a must visit!
Enjoy a wide range of dishes including sushi creations, authentic dishes, and fresh eats. Your mouth will be watering when you see the sushi options! Dip into the chef's choice Manila boat for two, four, or order a sushi party! These sushi specials feature Nigiri, Sashimi, Maki and more! Grab a group of friends and indulge in fresh and tasty sushi together.
Interested in trying an authentic Filipino dish? You've come to the right place. Manila features main dishes ranging from beef, pork, noodle, veggie, and more. Be sure to try the Chicken Yakitori skewers, which feature seasoned chicken grilled on the robata. Bring your Wisconsin love out when ordering the Packer Roll. This roll features tempura shrimp and avocado - yum! Be sure to ask for the monthly special roll, special entree, and drink special!

Ruby Owl Tap Room
Situated in the heart of North Main St, Ruby Owl Tap Room is a local favorite. This Downtown Oshkosh restaurant is home to craft beer, a full food menu, and tasty cocktails. Open for dine-in, take-out, or delivery, Ruby Owl Tap Room offers a full menu of unique burgers, sandwiches, starter dishes, salads, and so much more.
Pair your upscale bar food with a speciality drink. Ruby Owl Tap Room features a rotating beer list, seasonal specials, wines, and even whiskey flights!
Whether you're a vegetarian or not, the Cauliflower Manchurian off the starters menu is a must try. Panko breaded cauliflower tossed in whatever sauce you'd like! These florets are delicious. Another Ruby Owl Tap Room favorite is the Butternut Squash Salad! This salad consists of butternut squash, toasted pumpkin seeds, apples, delicious bacon, feta cheese, and topped with a house made thyme vinaigrette. Absolutely delicious bar and restaurant located at 421 N Main Street in Downtown Oshkosh.
Gardina's Kitchen and Bar
Calling all wine lovers! Gardina's Kitchen and Bar in Downtown Oshkosh highlights award winning cuisine. Indulge in fresh ingredients and handcrafted cocktails at this upscale wine bar. Gardina's kitchen menu focuses on small plates, entrees, salads, pastas, and you can't forget desserts! Start your casual dinner off with classic bruschetta, pair it with a red wine salmon entree, and finish off with creme brulee served with house whipped cream.
In addition to Gardina's Kitchen and Bar, this location also offers a market in the back of the space. This market is an excellent spot for wine, whiskey, and other spirits! Browse through a large selection of beer and be sure to pair it with cheese, which is also available at the market. Into bourbon? Join the Gardina's bourbon insiders rewards club and receive up to date information on what's new to the market as well as partake in bourbon raffles, discounts and more.
Mara's Brazilian Cuisine
One of the newest restaurants in Downtown Oshkosh, Mara's Brazilian Cuisine specializes in authentic Brazilian dishes. Located in City Center, this ethnic restaurant offers weekly specials as well as staple dishes that can be enjoyed dining in, or taken out.
Try the Brazilian Chicken Stroganoff, which is a chicken dish with corn and a cream sauce served over white rice. Is seafood more your thing? Order the Moqueca de Camarao, which is large shrimp cooked with authentic palm oil incorporated with a coconut sauce and peppers. Deliciously good!
Not only does Mara's Brazilian Cuisine whip up some dangerously good food, they also offer a Brazilian market within the restaurant, which features speciality sodas, dry goods, and more! This Brazilian restaurant is a must try when you're in the Downtown Oshkosh area.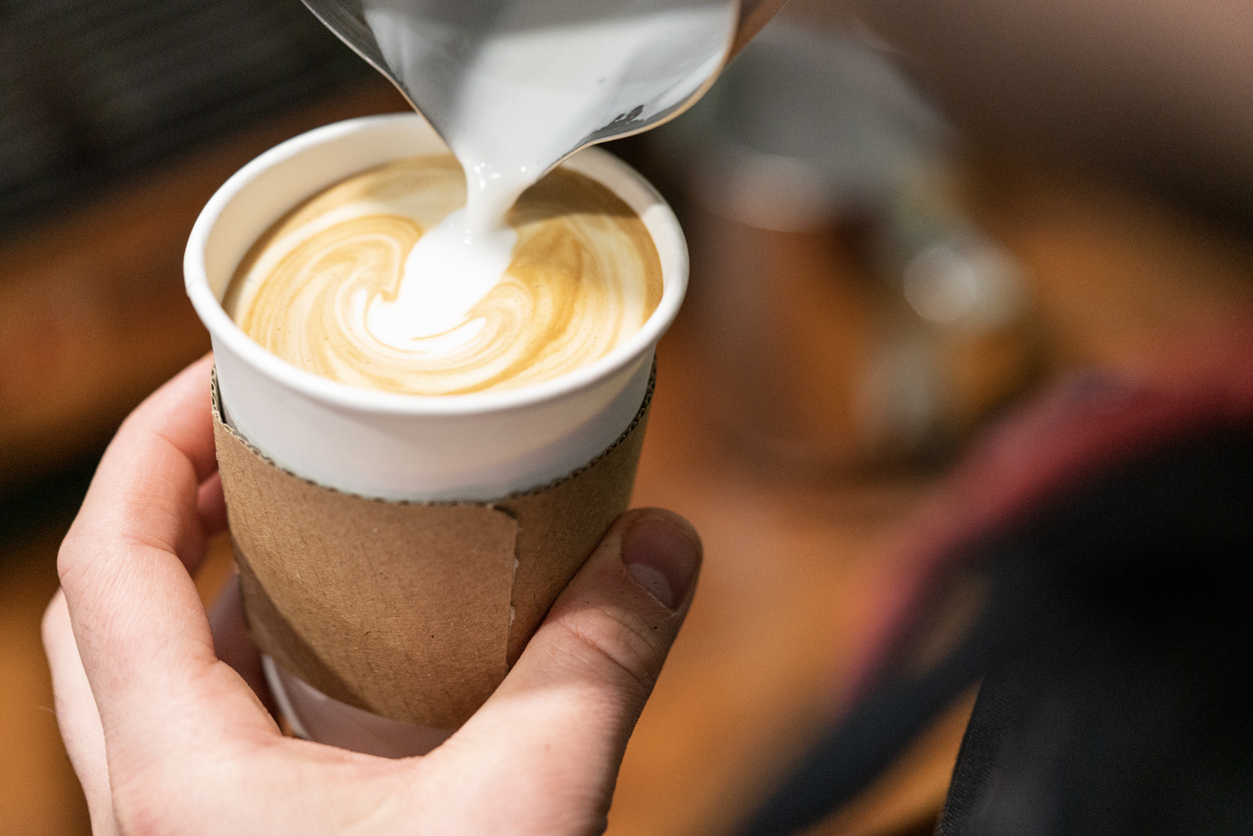 Caramel Crisp Corner
There's a reason we mentioned Caramel Crisp Corner in a previous blog highlighting delcious coffee spots in Oshkosh, Wisconsin. Caramel Crisp Corner in Downtown Oshkosh offers more than just coffee, including delicious cafe options, hearty soups, and of course caramel popcorn!
Stop into Caramel Crisp Corner located in City Center and get ready to breathe in the sweet swirls of caramel corn and baked treats. For the past 85 years, Caramel Crisp Corner has expanded from just serving up popcorn to including a cafe menu of delicious deli salads, sandwiches, smoothies, and much more! Grab a bite to eat and browse through the candy section, toy store, book store, ice cream section as well as the extensive gift shop!
Whatever you're craving, Caramel Crisp Corner is sure to please! Grab a breakfast burrito before a busy day, or stop in for a lunch or dinner option. Our favorites include the speciality jalapeno popper grilled cheese, or one of the tasty deli salad options! Don't forget to grab a cookie (or two) on your way out.
Also highlighted in our previous Oshkosh coffee shops blog, New Moon Cafe offers delicious food options all throughout the day! Located at 401 North Main Street in Downtown Oshkosh, this cafe features great coffee (made with New Moon Cafe's own Moonbeans roast), tasty breakfast options, and fresh lunch and dinner creations.
Enjoy live music, open mic nights, and more while enjoying a bite to eat. Offering many vegetarian and vegan options, there is something for everyone at this cute Downtown Oshkosh cafe. Enjoy a breakfast scramble with toast, a homemade Moon soup, a fresh wrap, or even a warm quesadilla!
Stop in for the homey atmosphere and stay for the delicious eats.
Whether you're looking to buy a home in Oshkosh, Wisconsin, or visiting family and friends, these Downtown Oshkosh restaurants will not disappoint! Enjoy the foodie scene in Downtown Oshkosh and don't forget to check with one of our great realtors for their personal recommendations. Happy eating!
Check out our local guides:
7 Reasons to Move to Oshkosh

Coffee Shops in Oshkosh