Best Sushi Restaurants in Oshkosh, WI
Posted by Greg Dallaire on Tuesday, March 7, 2023 at 9:45 AM
By Greg Dallaire / March 7, 2023
Comment
Searching for the best sushi restaurants in Oshkosh? Well, keep reading because this blog is covering the amazing local sushi eateries in Oshkosh, Wisconsin! Enjoy an extravagant dining experience at one of the excellent local Oshkosh sushi restaurants. Whether you're looking for a place to grab a few fresh rolls to go, or a restaurant to celebrate an upcoming special occasion, these eateries in Oshkosh Wisconsin are outstanding!
Take Part in Oshkosh's Thriving Restaurant Scene
Imagine yourself on a Friday night with a good cocktail in hand, a warm summer breeze blowing through the air; the sounds of lake life on Lake Winnebago whirling around you, and the aroma of fresh sushi starting to make your mouth water. Oshkosh is home to some amazing local sushi and hibachi restaurants! If you're interested in moving to the Oshkosh area, don't hesitate to connect with one of our amazing relators at Dallaire, and we'll help you with your search for homes for sale in Oshkosh, WI! Relocate to Oshkosh and discover culinary excellence throughout the city.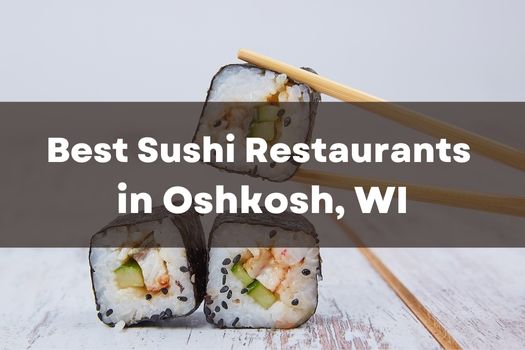 Manila Resto
Specializing in traditional dishes, Manila Resto is a local favorite in Oshkosh, Wisconsin. This family owned and operated restaurant features a modern Asian kitchen and bar. Discover the Filipino hospitality while fueling your soul with decadent food. Enjoy fresh sushi, melt in-your mouth meats, homemade sauces, and so much more. Manila Resto dishes are inspired by Filipino, Asian and American cultures bringing a new dining experience to the Fox Valley area. Located in Downtown Oshkosh, enjoy a casual setting with some of the best dishes around.
Every 2nd Wednesday of the month - experience a cultural night at Manila Resto, which highlights exclusive coursed out menu items. Ranging from Thai cuisine night, to Hmong-inspired dishes, and many other cultural tastes.
Have you ever experienced a Boodle? Grab your friends or treat the family to a Boodle night out! A classic Boodle consists of chicken yakitori, filipino chicken, pork adobo, and other tempura elements. The Boodle board typically spans the length of your dining table!
Manila Resto's menu contains a wide variety of options including sushi options such as nigiri, sashimi, maki, classic rolls, and Manila's own original rolls! Non-sushi lovers can enjoy dishes such as the Manila rice bowl, noodle dishes, fun skewers, and many other entrees and shareables. Check out Manila Resto in Downtown Oshkosh, WI for a tasty time.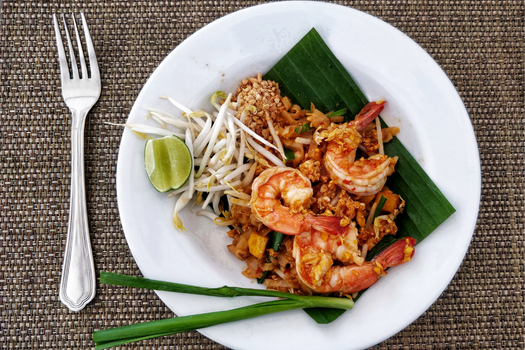 Sakura
If you're looking for a delicious Japanese Steak House - be sure to dine out at Sakura in Oshkosh! Located on North Koeller Street in Oshkosh, Sakura offers a wide variety of authentic Japanese lunch and dinner options. Sakura sushi is a local favorite - they even named a roll after the city of Oshkosh! The Oshkosh Roll is a special roll derived from shrimp tempura, avocado, and spicy kani crunch on top with special sauce.
Check out the full Japanese Steak House experience and dine at one of the Hibachi tables! Watch your dinner be cooked right in front of your eyes. Enjoy the Hibachi Chef and the entertainment to follow as your food is prepared - including vegetables, noodles, fried rice, and your main entree! Choose from chicken, steak, filet mignon or seafood options such as shrimp, scallops, or lobster! The Hibachi dining experience is one of a kind and makes for a memorable night out.
Fuki Steak House and Sushi
Located on 9th Avenue in Oshkosh, Fuki Steak House and Sushi is a wonderful local restaurant featuring fresh sushi and other authentic dishes! Specializing in Japanese entrees, Chinese dishes, Thai creations and of course - specialty sushi - it's no wonder Fuki Japanese restaurant is so popular with both Oshkosh residents and visitors!
Enjoy classic dishes such as General Tso's Chicken and experience the local flair of creations such as the Packers Roll! The Packer Roll is a cooked roll featuring shrimp tempura and cream cheese, topped with spicy crabmeat and avocado. Craving Asian inspired specialty dishes? Order the Thai Basil Chicken, Crispy Coconut Shrimp, and even a Sizzling Salmon dish - yum! With such a wide range of flavors, Fuki Steak House and Sushi has all your tastebuds covered! Show up with an appetite and indulge in this local Oshkosh restaurant.
Sushi Lover of Oshkosh
Coming soon to Oshkosh - Sushi Lover Oshkosh will be located on Jackson Street! Sushi Lover is a local establishment with two other locations nearby in Appleton and Green Bay. Loved by Wisconsinites - Sushi Lover is excited to expand into the city of Oshkosh! With unlimited options and culinary masterpieces - Sushi Lover is a delicious choice for your next meal out! This Japanese restaurant specializes in tasty sushi and many other Japanese cuisine options. The Sushi Lover team is determined to provide an exceptional dining experience for all.
Browse a lunch menu, dinner menu, and beverage menu containing a wide variety of dishes. This unlimited dining experience features soup and salad options, appetizers to share with the table, many sushi creations, specialty kitchen entrees, and of course - dessert! With new dishes and sushi rolls added to the menu frequently - Sushi Lover is sure to please!
Now that your mouth is watering, be sure to check out one of these amazing local Oshkosh restaurants! Whether you're looking for the next best sushi roll, or interested in cultural eats, stop into these eateries for a great meal and an even better dining experience.
Let's Connect!
Interested in searching for homes for sale in Oshkosh, WI? Contact our phenomenal team of realtors at Dallaire Realty! We're pleased to assist you and your family with any real estate-related questions!
Check out our local guides: