15 Fun 2023 Events in Oshkosh WI
Posted by Greg Dallaire on Saturday, February 25, 2023 at 7:46 AM
By Greg Dallaire / February 25, 2023
Comment
If you're looking for fun things to do in Oshkosh, Wisconsin - this article is for you! Today we're here to share a list of 2023 events happening in the city of Oshkosh, WI that can be enjoyed both by residents as well as visitors. There truly is something for everyone to enjoy this year! Take part in a wide array of year round indoor and outdoor events. Before we begin, if you're interested in moving to the Oshkosh area, be sure to reach out to one of our amazing relators at Dallaire, and we'll help you with your search of homes for sale in Oshkosh, WI!
With around 70,000 residents in the city, Oshkosh is a welcoming community loved by many from around the world. With an excellent mixture of new development, charming historic homes and businesses, as well as many different property types, it's no wonder so many people call Oshkosh home. Our website contains all the Oshkosh real estate listings you need. Our fantastic team of agents at Dallaire Realty is here to assist if you're curious to learn more about the region!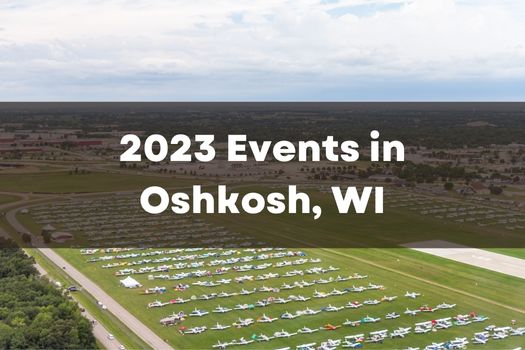 2023 Events in Oshkosh, WI
Wisconsin Herd Basketball
2022-2023 Season: November - March
Looking for a fun, fast-paced basketball game to attend? Check out an upcoming Wisconsin Herd basketball game at the Oshkosh Arena! Established in 2017, the Wisconsin Herd is the G-League affiliate of the Milwaukee Bucks. Enjoy family friendly entertainment throughout the game, meet the Wisconsin Herd mascot, Pointer, and even get a chance to see future NBA stars on the court!
The Oshkosh Arena, home to the Wisconsin Herd, is located in the Sawdust District, not far from Downtown Oshkosh. Before the game begins don't forget to grab a bite to eat and enjoy a local craft beer on tap - either at the Oshkosh Arena, or at a nearby restaurant! We recommend stopping into Fifth Ward Brewing, which is right across the street from the Arena. Or venture to Downtown Oshkosh and grab dinner before the game at The Roxy, Ruby Owl, Beckets, or one of the many other amazing Downtown Oshkosh restaurants (check out our recent blog on the 10 Best Restaurants in Downtown Oshkosh).
Miss Oshkosh Scholarship Pagent
March 4th, 2023
Did you know Oshkosh is home to both Miss Oshkosh AND Miss Wisconsin Scholarship Competitions? In early March, Miss Oshkosh takes place at Alberta Kimball Auditorium and will feature many girls from within the area as they compete for the title of Miss Oshkosh! Founded in 1953, the Miss Oshkosh Scholarship Competition is an official preliminary to Miss Wisconsin and Miss America.
Along the journey to Miss Oshkosh, contestants develop new skills, create awareness for the community, and discover many new opportunities. Join on Saturday, March 4, 2023 as many outstanding local ladies take the stage and compete for a $3,500 scholarship!
Oshkosh Craft Beer Week
March 30 - April 8
There's nothing like seeing the weather warm up and an ice cold craft beer to kick off spring break! Oshkosh Craft Beer week celebrates the awesome local breweries including Fifth Ward Brewing Company, Fox River Brewing Company and Bare Bones Brewery. Each Oshkosh brewery brings something different to the craft beer table, and together elevates the cities craft scene.
This year - the three breweries are collaborating for the second time to delivery a new craft beer to celebrate Craft Beer Week called City Wide! This tropical blonde all will be on tap and in cans at all three locations, as well as around Oshkosh at participating restaurants, bars, and pubs. Be on the lookout for this fun collaborative beer - and stay tuned for other special offers throughout the week.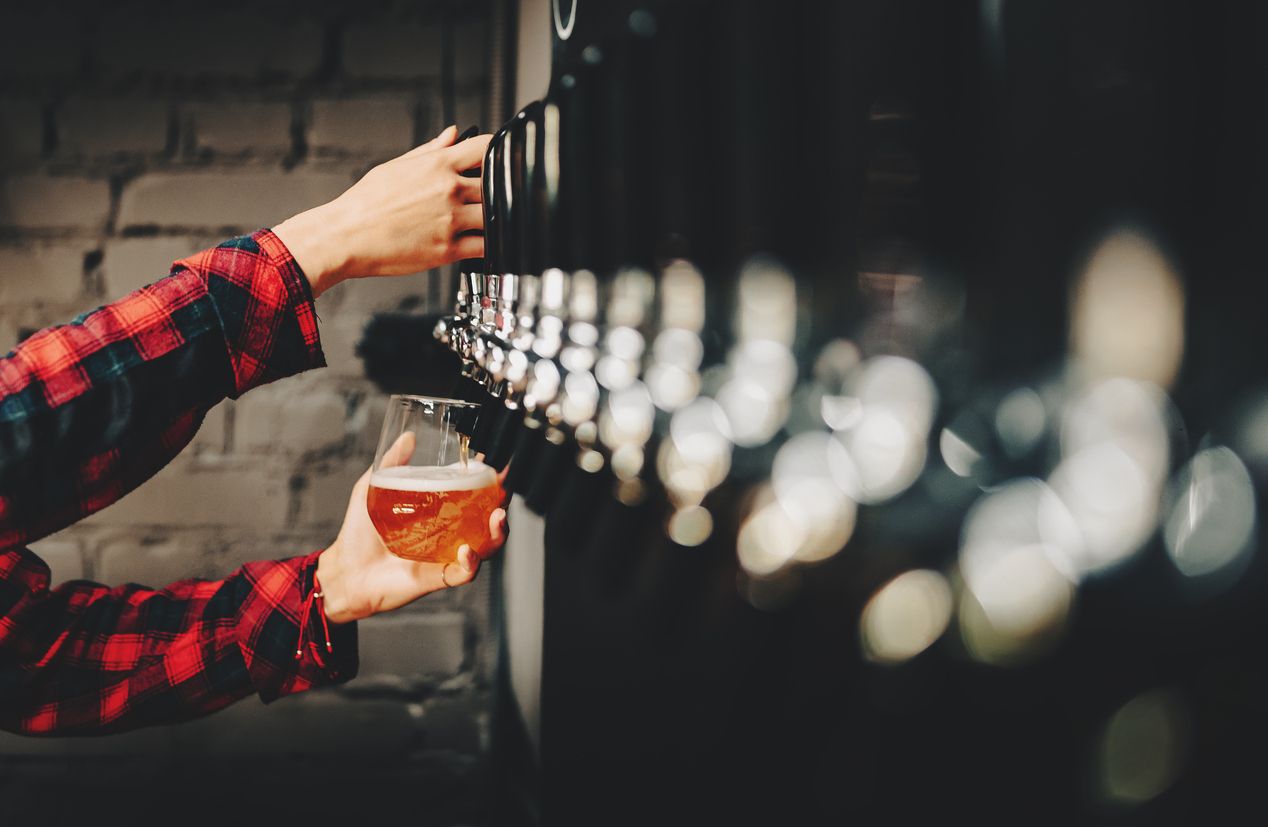 Tulip Showcase at the Paine Art Center
Month of May
On a typical spring day one can experience warmer weather in Wisconsin, the sounds of birds chirping, and the smell of fresh flowers ranging in all different vibrant colors. This May, visit the Paine Art Center and Gardens in Oshkosh to experience peak tulip bloom season! Take a stroll through the Paine's gardens and discover thousands of tulips throughout the gardens acres.
After wandering through the garden be sure to step foot inside the Paine mansion! This museum captures historic architecture, holds many different art exhibits on display, and features decorated rooms with original items to the Paine house. Explore the historic estate of the Paine's and wander through the gardens to encompass the perfect spring day. P.s. admission to the Paine is free on Mother's Day, Sunday May 14!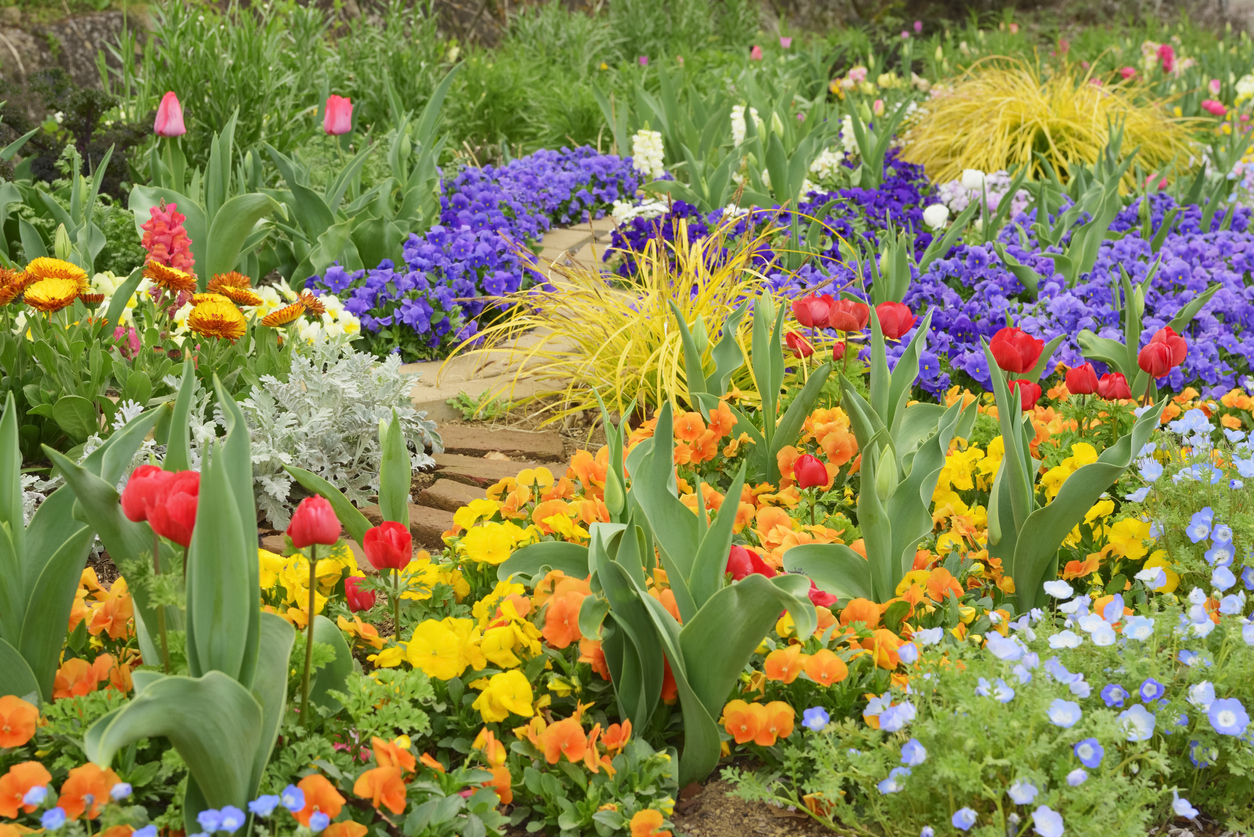 Festival of Spring
May 20, 2023
Whether you're an Oshkosh resident, looking to relocate, or simply visiting the area - make plans to attend the Festival of Spring! This annual plant sale is a free outdoor event put on by the Paine Art Center and Garden's. Browse over 100 vendors with items for sale ranging from plants, to garden tools, to art pieces and so much more!
Enjoy free admission to the Paine museum and gardens, grab a bite to eat from one of the many food trucks, take part in live entertainment, and bring your family to experience the kids activities!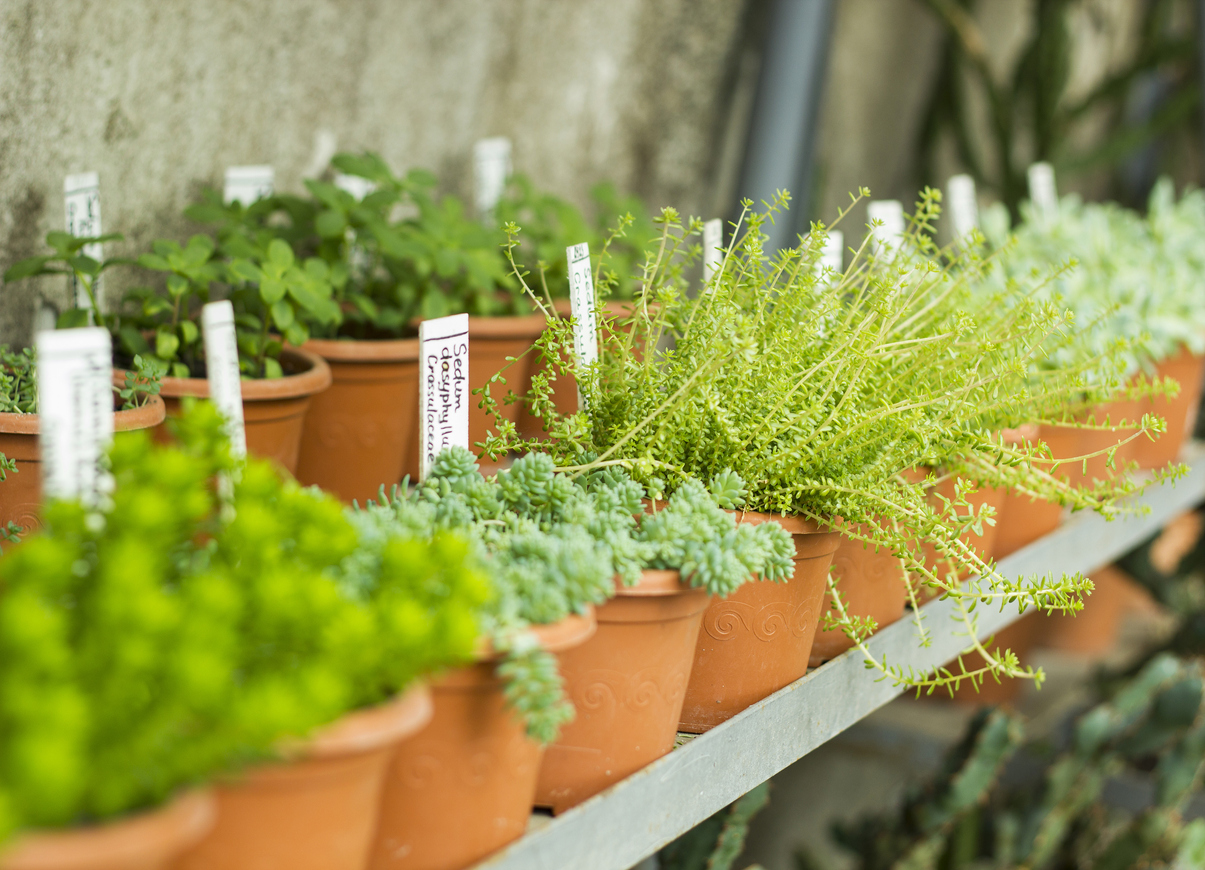 Summer Concerts
Brews on the Bay
Select Dates throughout June - September
Are outdoor concerts your jam? Experience the fun vibes down at Brews on the Bay, located in Menominee Park. This event takes place a few days each month throughout the summer. Kicking off June 21st, head down to Miller's Bay in Menominee Park for live music, food trucks, large scale yard games, and obviously - brews! Enjoy craft beers from local breweries while you jam out to live local entertainment.
Whether you ride your bike down to Brews on the Bay, walk the park trails to get there, or show up by boat - all is welcome! Bring some lawn chairs or a blanket to set up camp for the evening. Sit back, relax, enjoy fun local eats and drinks, and spend your summer nights outdoors by the lake!
Waterfest
Select Dates throughout June - August
Waterfest highlights awesome live entertainment while enjoying the gorgeous Wisconsin weather. Stop by the Leach Amphitheater located on the Fox River in Downtown Oshkosh on select Thursday nights throughout the summer and experience both local and nationally loved bands! Grab a bite to eat and a cocktail at one of the waterfront restaurants before heading into the gates of Waterfest.
Enjoy a summer lineup with a wide variety of music. Hear local cover bands, jazz bands, rock groups, R&B, and more musical performances! Bring a lawn chair and set up camp for the night in the grass sections of the Leach Amphitheater, or secure a VIP ticket and get up close with the live bands in the standing room only section! Sip on local brews, enjoy concessions, and mix and mingle with friends throughout the night! Enjoy a ladies night out, grab your coworkers, or bring the whole family down for a fun evening.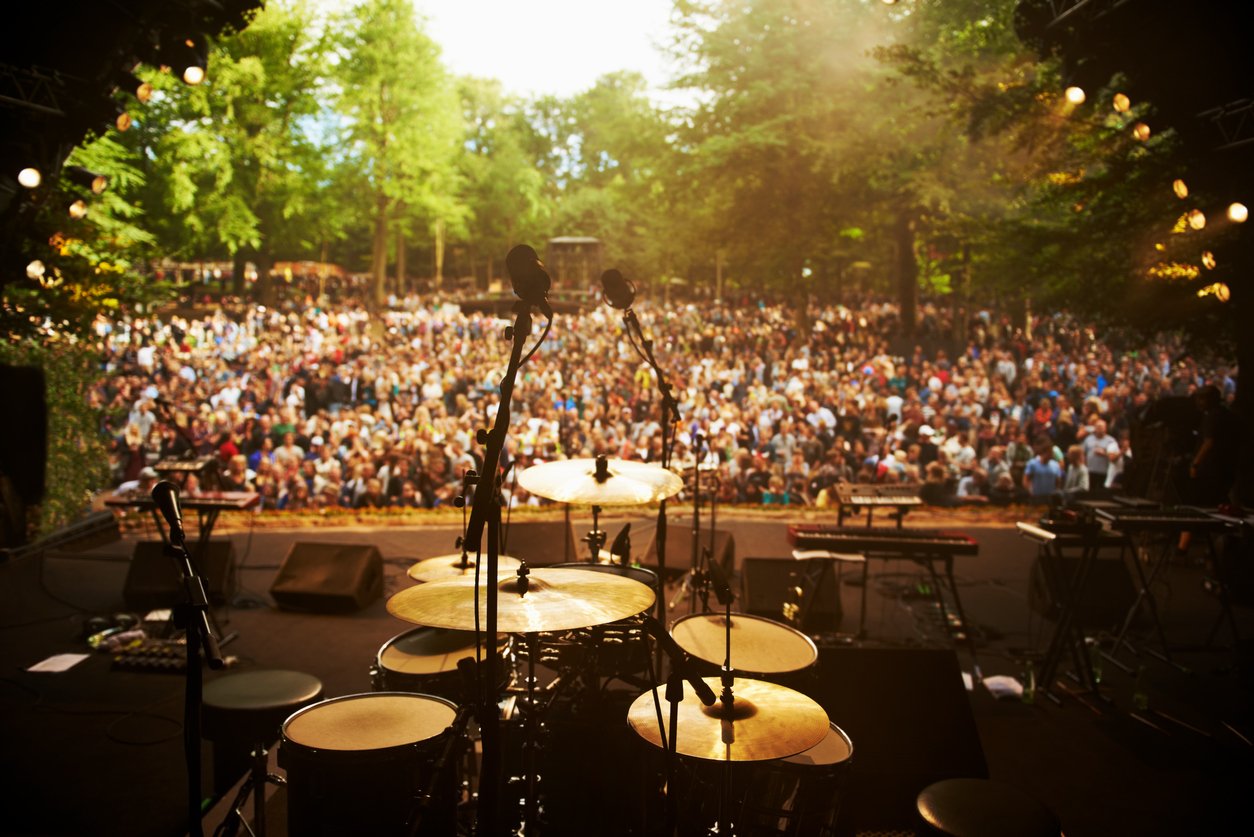 Live at the Leach
Select Tuesday Nights: June - August
The Leach Amphitheater in Oshkosh is a popular spot to hold concerts! Check out the Live at the Leach Tuesday night concert series this summer. Enjoy warm weather on a summer night with friends and family while listening to free live music! Experience good tunes while snacking on food and drinks from several food trucks.
Also - be sure to check out the family fun! Children can enjoy the live music while jumping around in a bounce house. Bring the whole clan and enjoy family friendly fun all night long! Gates open at 5:30pm with music starting at 6pm.
Fourth of July Activities
Visit Oshkosh this summer and take part in all the fun 4th of July activities throughout the city! Start your day out at the 4th of July parade! The parade begins at 9 am and goes throughout Downtown Oshkosh - finishing up by Menominee Park. Stick around and enjoy a variety of food trucks scattered throughout the park, walk the many trails, play at the park, enjoy a picnic by Lake Winnebago, take the children on a train ride, and pick out a spot for the night time fireworks show!
Celebrate the 4th of July in Oshkosh and experience all the fun!
Lifest
July 6 - 9, 2023
If you haven't sensed a theme yet - live music is a popular thing here in Oshkosh, WI! Lifest is one of the nation's largest Christian music festivals! Happening annually in July, Lifest takes place at Sunnyview Expo Center in Oshkosh, WI. Celebrating it's 25th year - Lifest features over 100 acts throughout 7 different stages set up throughout the Sunnyview grounds. Enjoy family-friendly music and fun activities for all ages!
Although Lifest is primarily a live music event - there's many other events to participate in throughout the 4 day celebration. Take part in a 5K run, save a life and donate blood via a mobile unit stationed on the Lifest grounds, check out all of Oshkosh on the Ferris wheel, enjoy a petting zoo, check out inflatable games, engage your skills in a sports tournament, and even experience a 45-minute yoga practice!
Both Oshkosh locals and visitors from around the world come together to experience Lifest.
Waupaca Boatride
July 6 - 9, 2023
Did you know Oshkosh is home to one of the worlds largest volleyball tournaments? The Waupaca Boatride/ US Open Grass volleyball tournament features a men's and women's grass triples tournament. This 4 day event consists of juniors clinic and other adult and juniors tournaments along with the main tournament!
Taking place at Brighton Acres in Oshkosh WI, this tournament got it's name by originating in Waupaca, WI. Soon outgrowing it's original event space - they moved to Wisconsin Dells for a few years before landing in Oshkosh in 2010! This event is open to the public and features over 2,300 teams from all around the nation. Players can either set up camp on the event grounds, check into a local hotel, or stay at a rental throughout the week - and experience all that Oshkosh has to offer!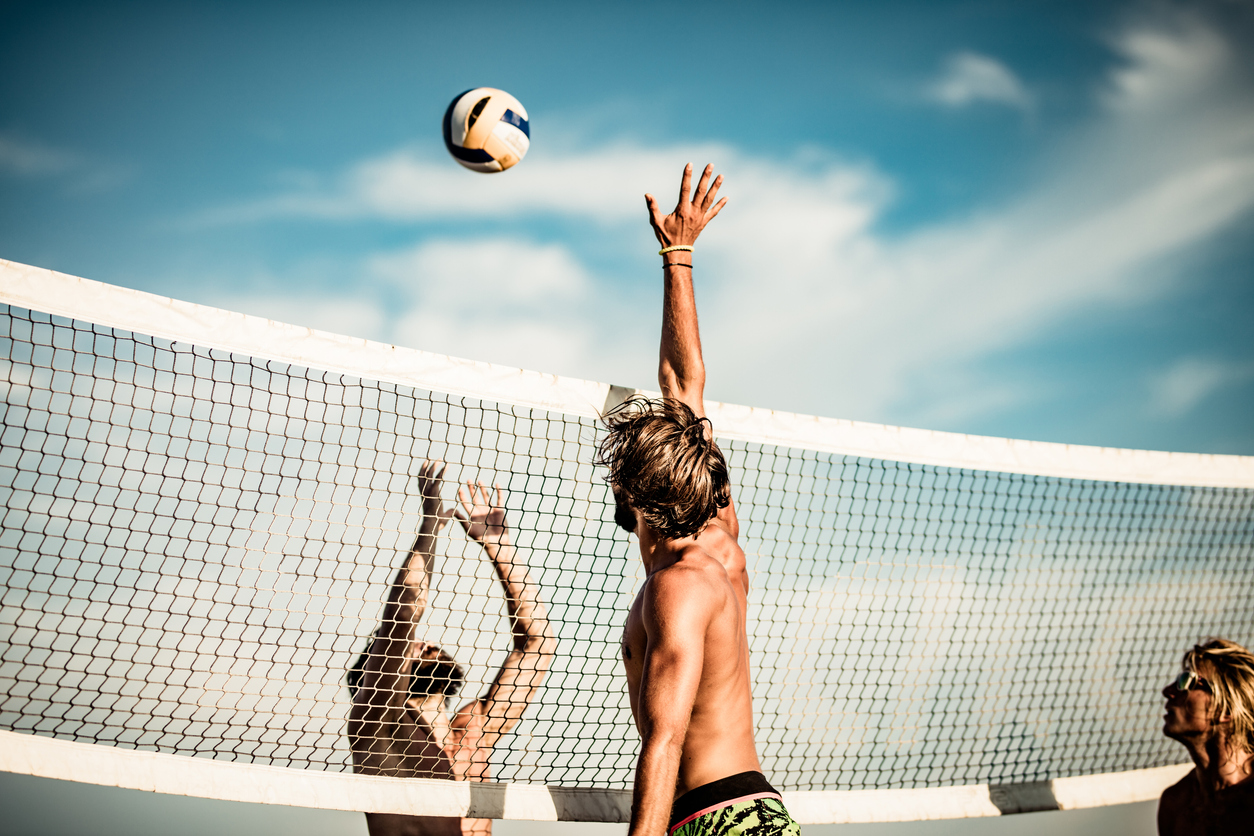 EAA AirVenture
July 24-30, 2023
EAA Airventure, which is one of the largest aviation events in the world, takes place near the Wittman Regional Airport in Oshkosh, WI. Fun fact - the Oshkosh airport is the busiest airport in the world during the week of EAA's Airventure event! This year Airventure takes place July 24-30 and will bring in close to 700,000 people throughout the week!
If you're a pilot, plane enthusiast or just interested to see what Airventure is all about - you will not be disappointed! View thousands of show planes, helicopters, vintage aircrafts, seaplanes, and more on the grounds. Chat with local pilots, learn more about the latest aviation gear, witness new aviation technology, and experience an event like no other. This aviation celebration features daily airshows, night time shows, aerobatics, helicopter rides, and so much more.
Bring the family down to KidVenture Zone and experience family friendly activities that are both engaging and educational. Build model airplanes, check out a rocket simulator, take a ride in a helicopter and more! Find lodging and make plans early for this yearly event as Oshkosh becomes one of the busiest cities in the world for the week!
Holiday Events
Celebration of Lights
End of November through the Month of December
Oshkosh, Wisconsin is one of the most magical places to celebrate the holiday season! Stop by Menominee Park and experience the Celebration of Lights. Drive through this epic light show as thousands of lights cover over 1.2 miles throughout the park. View an over 100 foot lit tree, sculptured scenes, animated light displays, and even book a carriage ride!
Whether you're traveling through the show via car or carriage - this is one LIT event!
Nutcracker in the Castle
November - January
Take a journey through the Paine Art Center and explore the magical story of the Nutcracker. The Paine mansion is transformed into a fairytale book each holiday season. With each room decorated as a scene from the Nutcracker, venture through the Nutcracker story and experience exquisite decorations, glowing lights, and fairytale sights. Be sure to end your journey at the Sugar Plum Fairy's Cupcake Cafe! Enjoy a delicious treat and celebrate the holidays in Oshkosh, WI.
The Downtown Oshkosh Holiday Parade
Date TBD
Enjoy decorated floats, holiday lights, candy and more at the Downtown Oshkosh Holiday parade! Each year, Downtown Oshkosh is transformed into a winter wonderland. Downtown shops offer fun holiday specials, the local restaurants and bars create delicious and tasty holiday dishes and drink creations, and the Opera House Square tree is transformed into Christmas tree! Get into the holiday spirit and secure your spot along the sidewalk in Downtown Oshkosh, Wisconsin for the parade!
For a full list of events happening in Oshkosh Wisconsin, visit the Discover Oshkosh event calendar!
Let's Connect!
Looking for homes for sale in Oshkosh, WI? Contact our amazing team of relators at Dallaire Realtor - we would be pleased to assist with any of your real estate-related queries!
Check out our local guides:
10 Best Restaurants in Downtown Oshkosh