4 Neighborhoods to Know Before Moving to Green Bay, WI
Posted by Greg Dallaire on Sunday, June 4, 2023 at 10:45 AM
By Greg Dallaire / June 4, 2023
Comment
Green Bay is a city located in Wisconsin and known for its rich history, friendly community, and strong sense of Midwestern charm. Within this beautiful region are several exceptional neighborhoods that offer a high quality of life and a wide range of things to do. In this article, we will dive into four neighborhoods—De Pere, Bellevue, Suamico, and Preble—and explore why they stand out as some of the best places to live in the Green Bay area!
At Dallaire Realty, our goal is to assist buyers in discovering exceptional properties throughout the state of Wisconsin! However, we also love providing information on the many things to do, places to eat, and other helpful knowledge on cities troughout Wisconsin. If you're currently seeking houses for sale in Green Bay, Wisconsin, we are more than happy to support you in your home search!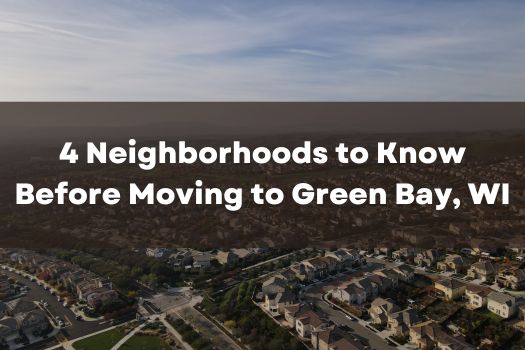 De Pere
Located just south of Green Bay, the city of De Pere is a up and coming community that showcases historic charm, has delicous restaurants, and is a great neighboorhood within the Green Bay area. With its thriving downtown, outdoor recreation offerings, and proximity to the Fox River, De Pere offers a wide range of things to discover. The neighborhood boasts excellent schools, a strong job market, and a wide range of housing options! Residents can enjoy various recreational activities, including kayaking, hiking, and biking, thanks to its numerous parks and nature trails. De Pere's lively arts and culture scene, popular farmers market, and delicious dining options further contribute to its appeal as an ideal place to call home. Some popular places amongst the city of De Pere include St Nortbert College, Bleu Restaurant, Seroogy's Chocolates, Voyageur Park, and so much more. Check out our recent blog to learn the pros and cons of living in De Pere, Wisconsin.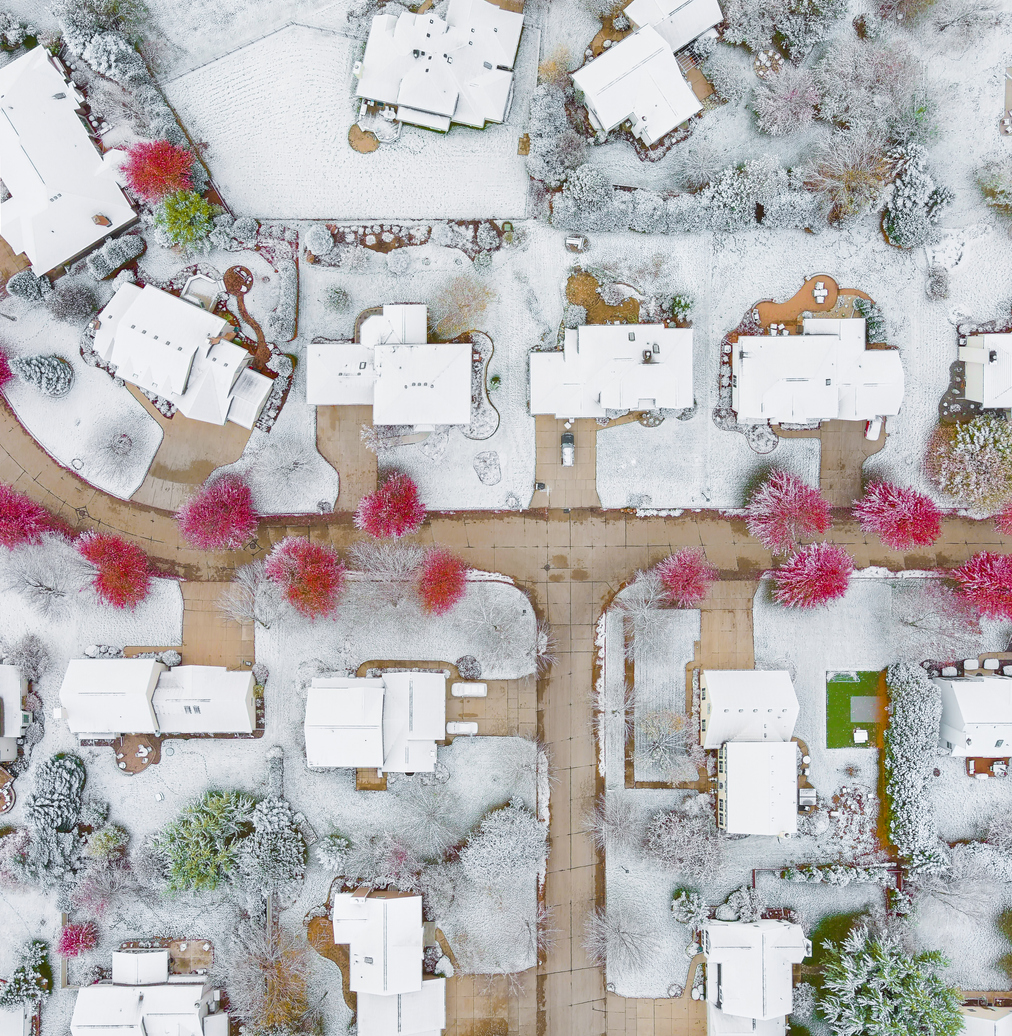 Bellevue
Situated on Green Bay's eastern side, the Village of Bellevue is an up and coming community located within the Green Bay Metropolitan Area. With its well-maintained parks, excellent restaurants, and safe neighborhoods, Bellevue is very attractive for families. The neighborhood offers a variety of housing options, from single-family homes to modern apartments, allowing many options for different lifestyles and budgets. Residents can enjoy outdoor recreational activities at Bellevue's extensive park system, which includes walking trails, playgrounds, and sports fields. The Village currently has around 242 acres of park space and 86 acres of conservancy! They often hold food trucks in the park through the summer months, neighborhood garage sales, and many other fun events throughout the year. Additionally, Bellevue's proximity to shopping centers, restaurants, and entertainment businesses makes it a convenient and desirable place to live.
Suamico
Known for its natural beauty and small-town charm, Suamico is a up and coming village nestled along the shores of the Bay of Green Bay. One of Sumaico's most popular destinations is the NEW Zoo & Adventure Park! This Zoo features hundreds of animals and is open all year round! Take on a zip lining experience through the zoo, and even have the opportunity to feed giraffes! This community offers a up north setting, with many green spaces, scenic water views, and a friendly Midwest community. Outdoor enthusiasts will appreciate the neighborhood's proximity to nature preserves, hiking trails, and boating opportunities. Suamico also provides top-rated schools, excellent healthcare facilities, and a range of recreational amenities such as golf courses and community centers. Some popular places within the village of Suamico include Chive Restaurant, the NEW Zoo and Adventure Park, and Ahnapee Brewery. With its strong community offerings, Suamico offers residents a great place to call home - and allows visitors a wonderful place to check out.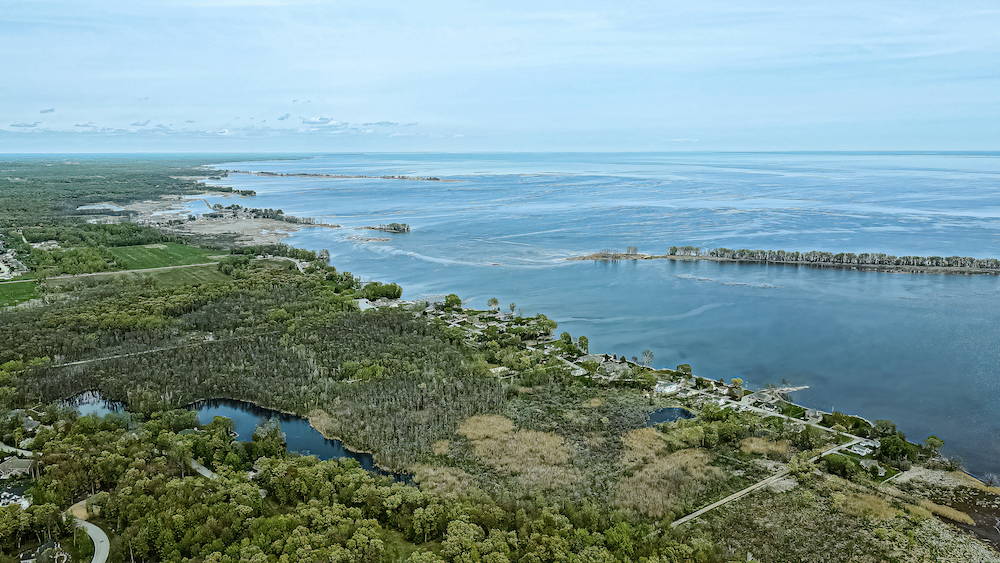 Preble
Within Green Bay, Preble is a neighborhood that provides individuals and families many different opportunities. Offering a mix of historic homes and modern developments, Preble caters to a variety of housing preferences! The neighborhood boasts a range of amenities, including shopping centers, restaurants, and entertainment venues. Preble is also known for its excellent schools, making it a popular choice for families. Preble High School is located to the eastern side of the city of Green Bay - and welcomes around 2,000 students each year. Outdoor enthusiasts can explore the neighborhood's numerous parks, such as Preble Park, which has a playground, numerous sport fields, a picnic area, and even a shelter that can hold around 160 people.
Overall, Green Bay, Wisconsin, is a city filled with charming neighborhoods and villages, with each offering its own unique character and advantages! Among these, De Pere, Bellevue, Suamico, and Preble stand out as exceptional places to search for houses for sale. Whether you're seeking a fun community with a bustling downtown, or a quiet suburb with easy access to parks and trails, these areas provide a high quality of life, many things to do for everyone, and a welcoming neighborhood atmosphere. As you consider your options in the Green Bay area, allow Dallaire Realty to help with any questions you may have!
Check out our local guides:
Why Green Bay is the Best Place to Live in the U.S.
Best Coffee Shops in Green Bay, WI
14 Things to Know BEFORE Moving to Green Bay, Wisconsin