14 Things to know BEFORE moving to Green Bay Wisconsin
Posted by Greg Dallaire on Tuesday, January 3, 2023 at 1:10:55 PM
By Greg Dallaire / January 3, 2023
Comment
Living in Green Bay, WI
Green Bay, WI is a thriving city with many great neighborhoods and homes for sale. Whether you're moving to the area with your family or moving alone, relocating to Green Bay offers everything you need to live an amazing life.
This city has a variety of parks, museums and great shopping centers that will allow you to explore and experience the local culture. Amazing eateries and pubs provide delicious cuisine as well as entertainment.
The homes for sale in Green Bay, WI range from modest two-bedroom family homes to chic condo apartments in upscale areas – meaning there's something for everyone in this charming midwestern city.
If you're considering a move to Green Bay contact us so we may help with your move!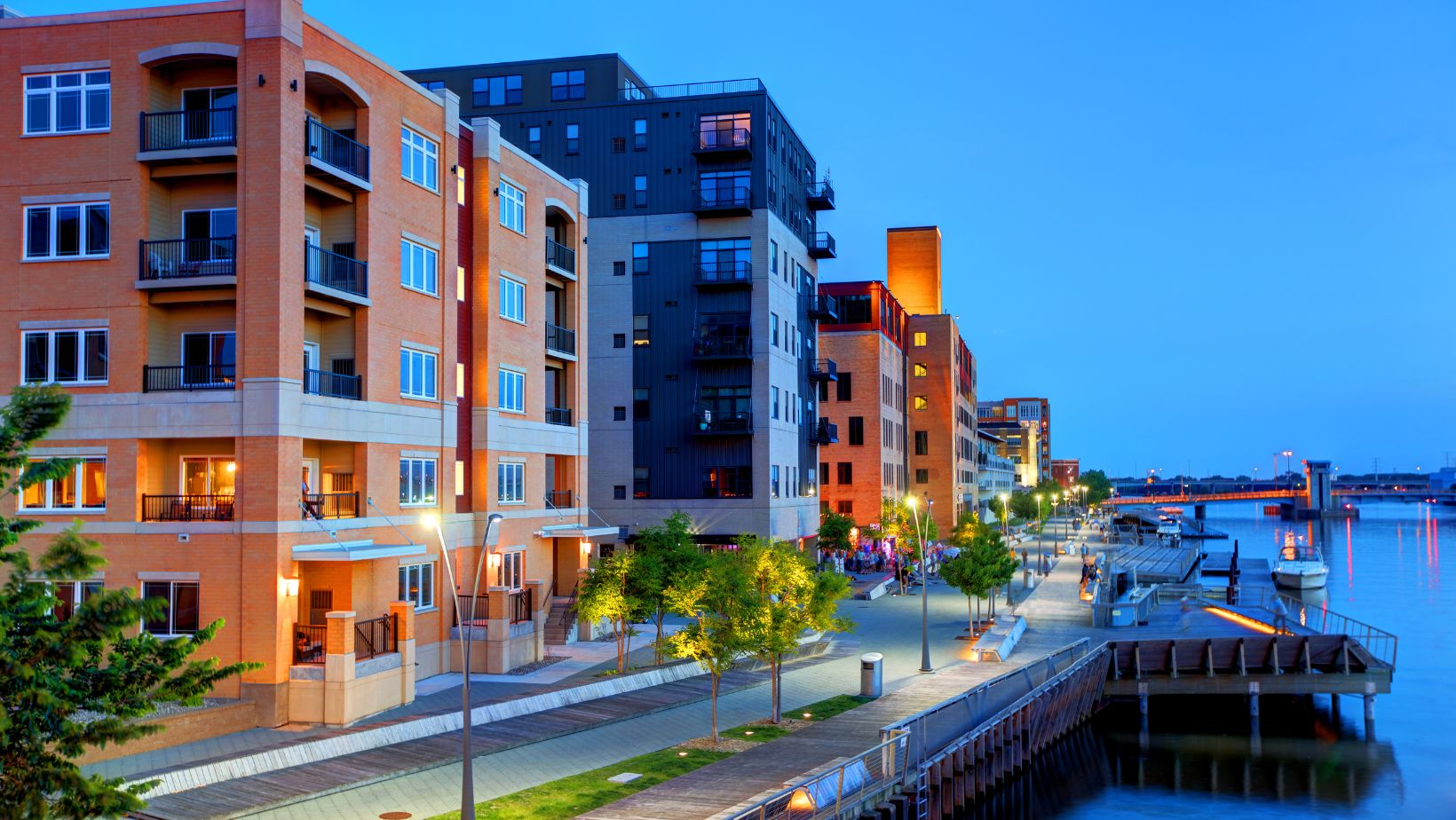 Community a Great Reason to Move to Green Bay
Green Bay, Wisconsin is a city with a population of over 100,000 people and growing. Recent population growth has seen the population increase 2.6% from 2010 to 2019, making it the third fastest growing city in Wisconsin.
The community in Green Bay is one of the great reasons that more and more people are moving there. Residents enjoy a tight-knit and active community with various events and activities held throughout the year to bring neighbors together.
Whether it's City Deck concerts, lake festivals or local art fairs, there's always something to do in Green Bay, making it an even better place to call home.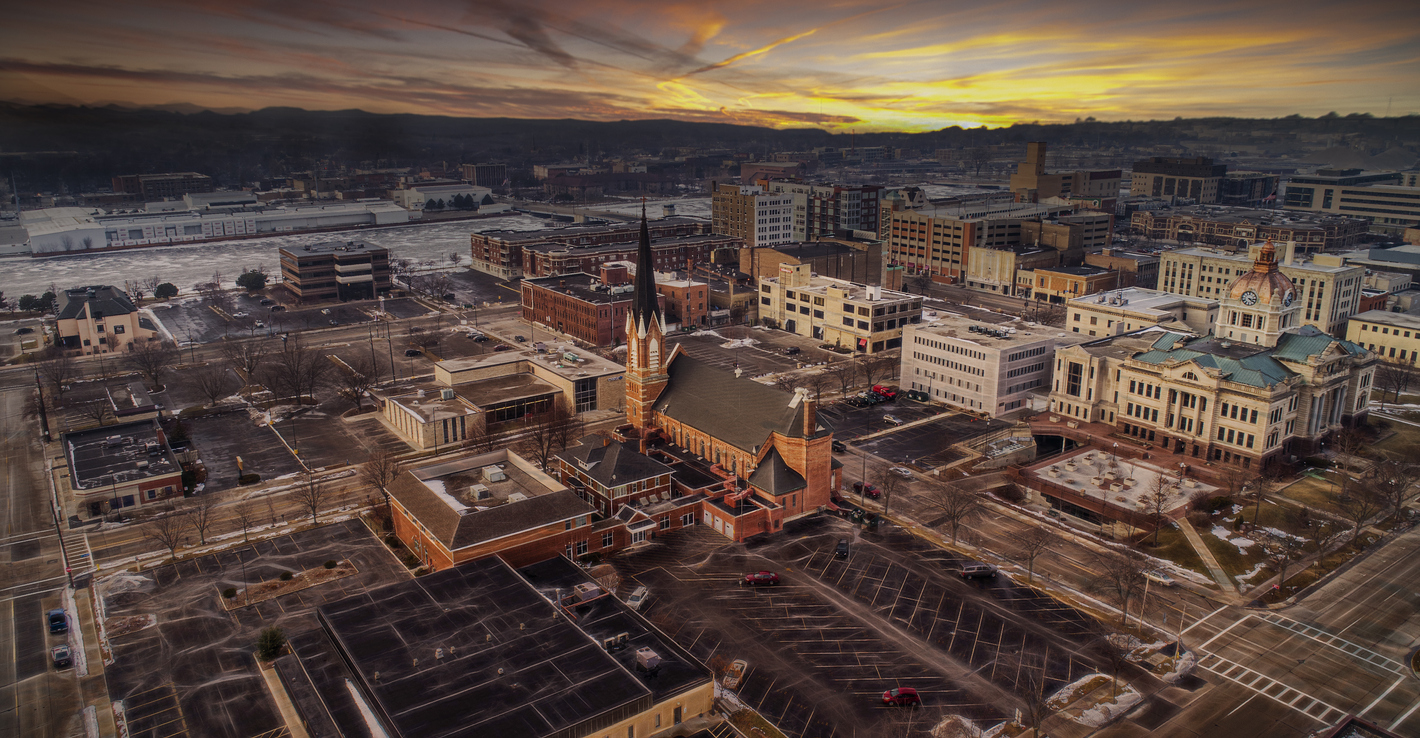 The People You Meet in Green Bay
Green Bay, Wisconsin is full of the nicest and most welcoming people you could ever meet. Walking around downtown or in any of the neighborhoods, you are sure to encounter friendly people everywhere you turn.
Green Bay also has some amazing dog parks throughout the city, where likeminded people go to socialize and meet new furry friends.
Regardless of your interests or hobbies, you can be sure that there will always be like-minded folk in this city who are more than willing to help you acclimate and introduce yourself.
Green Bay is the Best Place for Jobs
Green Bay is an ideal place for finding a job. This was recently confirmed by Glassdoor, which placed the city among the top five metros for finding high-paying jobs in the United States.
It has something to offer everyone, from tech professionals to finance workers and beyond. Not only does Green Bay boast strong employment opportunities, but also provides businesses with cost-effective solutions that lead to greater efficiency and productivity.
For those who are looking to commute from elsewhere or travel, the Austin Straubel International Airport provides direct flights to many major cities and destinations throughout the United States and abroad. All in all, it is clear why Green Bay is one of the best places for finding a job.
The Food in Green Bay is Incredible
Green Bay, Wisconsin is quickly becoming known for its culinary culture. With over 200 restaurants in the city, there is a great number of choices for a meal - no matter what type of cuisine you are craving. From traditional Wisconsin specialties like cheese curds to more exotic dishes including Greek mediterranean and Japanese sushi, you can be sure that there is something to satisfy every foodie's palate.
In addition to local favorites, the area hosts an eclectic mix of modern bistros and unique ethnic eateries as well. For those who enjoy good food and great conversation, Green Bay has no shortage of eateries to choose from. From down-home comfort food to exquisite fine dining – the food in Green Bay has something for everyone!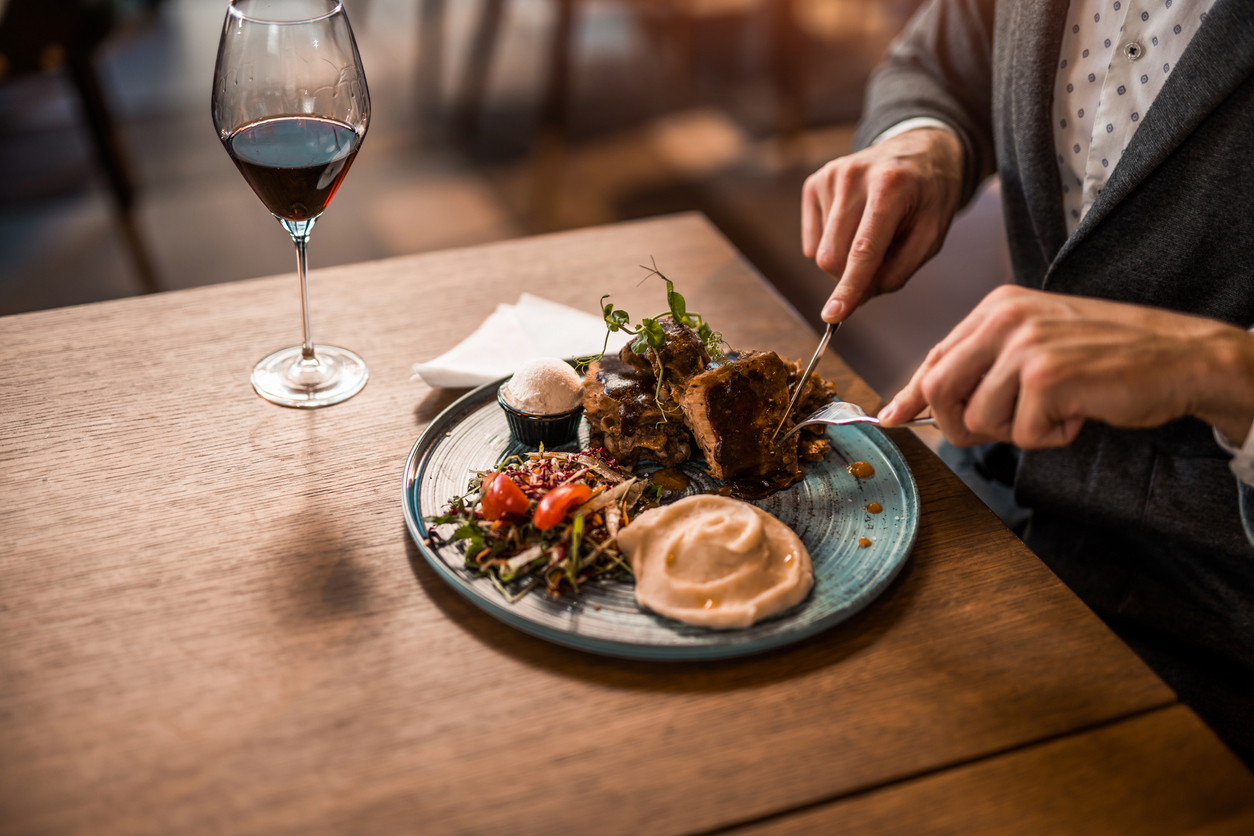 Affordability of Homes for Sale in Green Bay
Affordable homes for sale in the Green Bay area are one of the biggest reasons people choose to move to the city. Whether you're a first-time homebuyer or relocating from another city, Green Bay homes offer great value in terms of price and quality.
Affordable living in this area can come in many forms—from townhomes and apartments to single-family houses with larger yards. Although housing prices have seen an uptick over the last decade, neighborhood diversity, rising wages, and healthy job growth have helped make Green Bay homes more affordable than ever before.
Plus, proximity to excellent recreational and educational opportunities add convenience for those looking for an attractive place to call home.
Four distinct seasons in Green Bay is a Reason to Move
Moving to Green Bay offers distinct, nature-filled seasons that you won't find just anywhere! In summer, take advantage of fishing, boating, and biking. In fall, appreciate the beautiful foliage and take advantage of warm autumn days for outdoor activities.
Winter is a great time for cross-country skiing, snowshoeing, and ice fishing. Spring brings bursts of life after a long winter with blossoming flowers and brighter days.
For anyone looking to experience the unique beauty that nature has to offer with distinct seasonal changes each year, moving to Green Bay is sure to satisfy your wanderlust – not many other places can boast such a diversity of weather!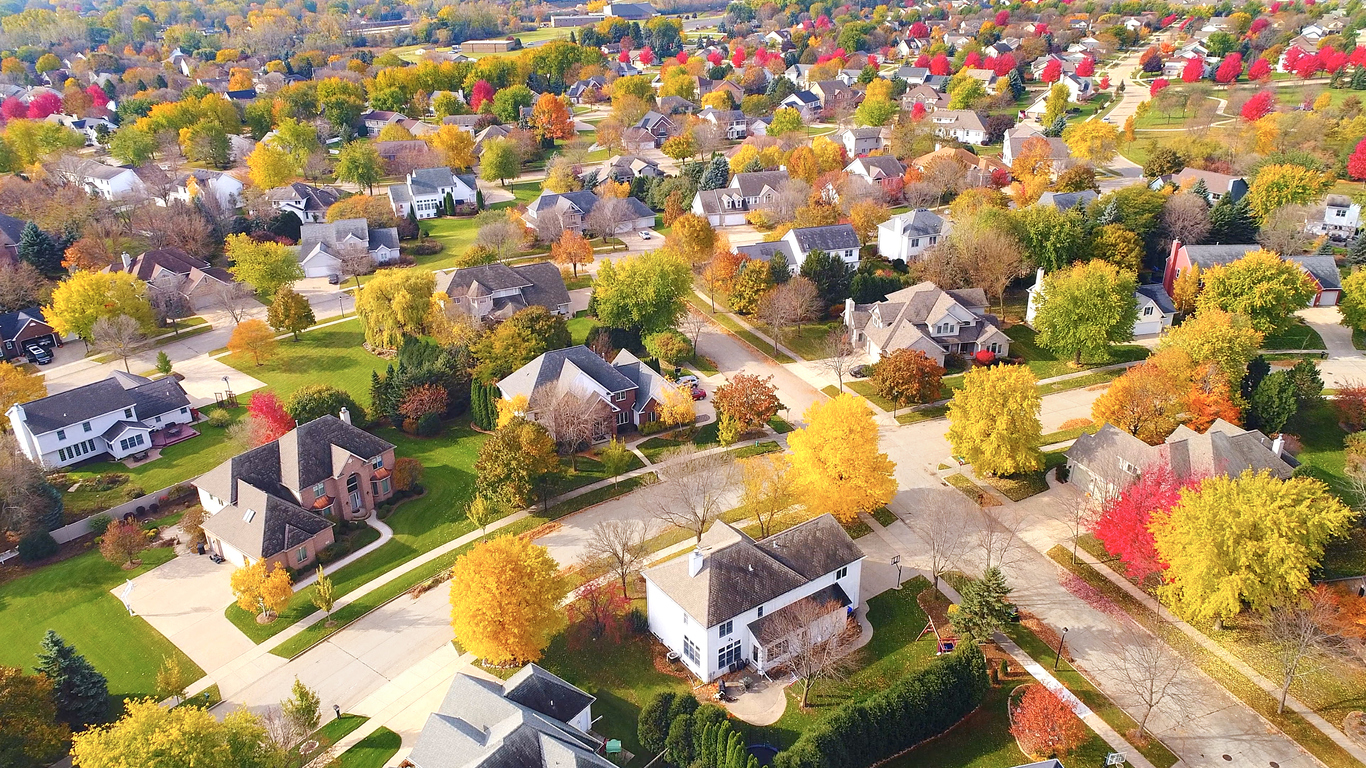 Education in Green Bay is some of the best in Wisconsin
Education in Green Bay, Wisconsin is something that everyone can be proud of. According to greatschools.org, Green Bay schools have all been given great ratings and offer great opportunities for students to learn and grow.
On top of great K-12 schooling options, Green Bay is home to two great institutions of higher learning - the University of Wisconsin – Green Bay (UWGB) and St. Norbert College. Both are renowned nationally for their academic excellence, as well as their great student/teacher ratio and feel of community they provide on such a large campus. The education in Green Bay is not just top notch locally; it has become one of the best in the nation!
Art in Green Bay
The appreciation of art is alive and well in Green Bay, WI. From the sculptures scattered throughout downtown, to the public art initiatives put on by the city, and regular music, theatre and gallery events, locals take pride in their appreciation and promotion of the arts.
Art lovers in Green Bay have rallied around these initiatives to support each other through a vibrant music scene, a lively theatre circuit, as well as unique galleries overflowing with local talent. In Green Bay, appreciation for the arts is clear and strong.
If you like live music Green Bay has you covered

If you're a music enthusiast, relocating to Green Bay, WI is the perfect spot for you. Whether it's jamming out to live local cover bands at The 815 Bar and Grill or swaying to folk and blues at Badger State Brewing Company, the city offers great places to listen to live music any day of the week.
If you're feeling a bit more adventurous, head down to Anduzzi's Sports Club on Saturdays between 9 PM and 11 PM where talented local artists fill the night with captivating performances of every genre imaginable.
If you want your love affair with live music that much closer to home, look no further than downtown Green Bay. Here you will find venues like Lyric Room, Kavarna Coffeehouse, along with various festivals, including Mile of Music during summer months all filled with soulful tunes from the gems this area has unearthed. If you love music, there's no other place better than Green Bay for a change of pace.
Sports in Green Bay
Green Bay, Wisconsin is known for its passion for football, but it's also home to an exciting and diverse sports scene. The most well-known team in the area is the iconic Green Bay Packers of the National Football League, with a championship legacy dating back to 1929.
In addition to Packers football, local fans can enjoy watching exciting professional minor league baseball action with the Green Bay Booyah of the Northwoods League, green bay Gamblers of the United States Hockey League and numerous college teams across multiple conferences. With so many great sporting events available within easy reach, there's simply no better place to be a sports fan than in green bay.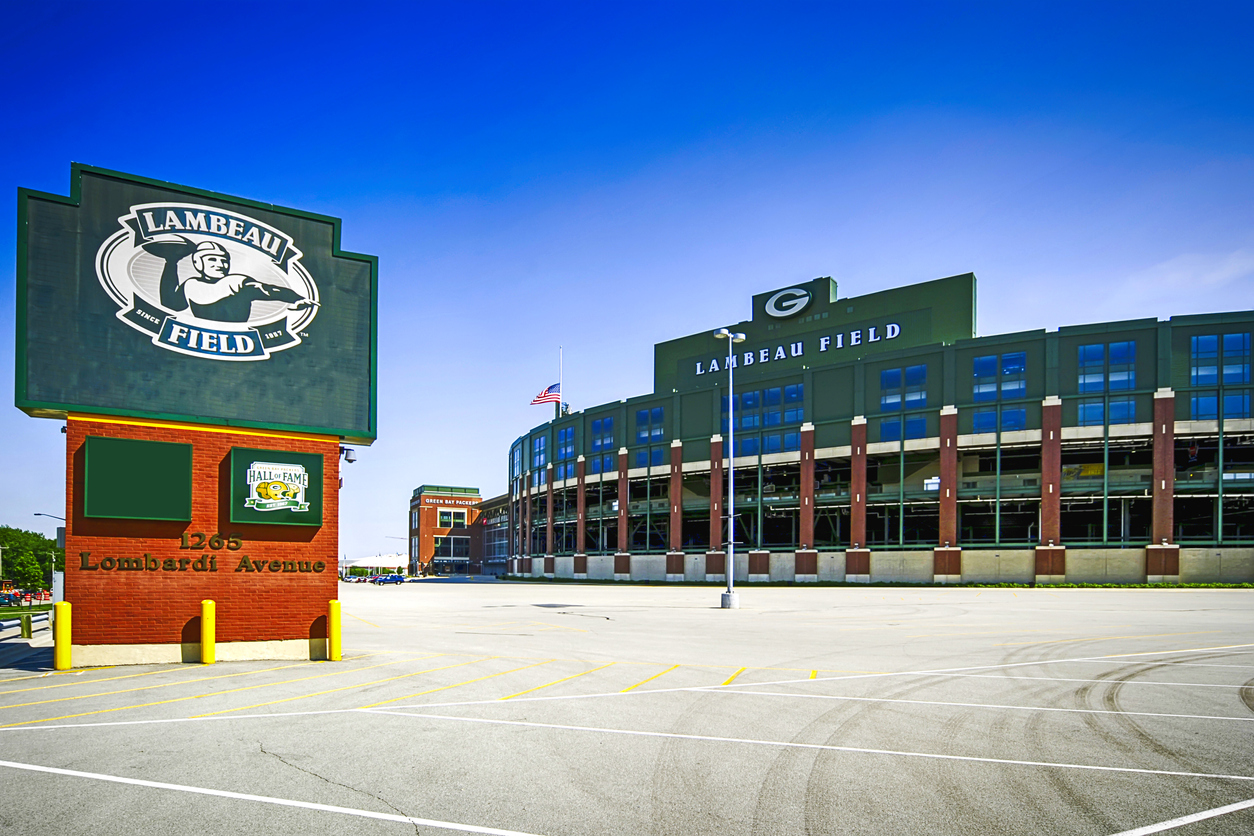 Fishing and Watersports in Green Bay
The Bay of Green Bay is the ultimate summer destination for musky fishing and recreational boating enthusiasts of all sorts. Its crystal-clear waters make it an enjoyable playground for many visitors, providing stunning landscapes and ample opportunities for musky fishing, sailing, and even water skiing.
On top of its natural wonders, the bay also has a variety of entertainment waiting to be discovered. Visitors can explore delicious restaurants, take part in exciting events or simply linger at a waterfront café as they watch the musky fishermen making their morning casts before dawn.
No matter how one chooses to spend his time on this majestic body of water, the Bay of Green Bay guarantees that everyone will have an experience they won't forget!
Golf
Green Bay, Wisconsin is an underrated golfing destination and Brown County Golf Course and Thornberry Creek represent just a portion of the amazing courses available in the area. Brown County features a traditional-style course that has a rustic feel to it with beautiful tree lines and rolling hills. It also offers a practice facility which includes chipping and putting greens, three full swings, targets, and a grass tee range. The par 72 course is a great challenge for golfers at any level.
Thornberry Creek is home to some of the best playing conditions in Northeast Wisconsin thanks to its fully irrigated Bermuda greens, tees, fairways, and bunkers as well as its manicured fine turf grass. This wonderful championship golf course is sure to leave you feeling relaxed but still excited about improving your game. Whether you're looking for a weekend challenge or a place to practice your swing, Green Bay offers something for everyone looking to get out on the green!
Living in Green Bay
If you're thinking of moving to Green Bay, WI, you're considering one of the best places to live with such a variety of great things to do.
What are the pros and cons of moving to Wisconsin?
Living and working in Wisconsin offers affordability, diverse job opportunities, and a unique culture. Although Wisconsin may be colder than other places, the pros of living in the state far outweigh the cons. From affordability to job opportunities, Wisconsin is one of the most attractive states for relocating.
The cost of housing is generally lower compared to other states. By moving to Wisconsin, you can get more bang for your buck. Those who enjoy outdoor activities have plenty of options in this majestic state.
As an added bonus, education opportunities are plentiful in Wisconsin and job opportunities span across various industries. While cold weather is a con to consider when making a move to Wisconsin, with a little bit of creativity and the right clothing materials, the winter months will be much more enjoyable!
What County is the City of Green Bay, WI located in?
The city of Green Bay WI can be found in Brown County, a county located in northeastern Wisconsin with a population of approximately 242,000. Established in 1818, Brown County spans 639 sq mi and has since become an integral part of the state, boasting thirty-nine municipalities within its boundaries and maintaining prominence as one of the most heavily populated counties statewide.
As home to the fifth largest city in all of Wisconsin, Green Bay is an especially noteworthy component of the county's urban landscape, bringing plenty of excitement and culture to a picturesque county that offers everything from hiking and camping to shopping and dining. With its rich history and abundance of amenities, Brown County continues to be an ideal place for tourists and locals alike to call home.
Final thoughts on Relocating to Green Bay
After using our website's hyper-local search features to find the perfect fit for relocating to Green Bay, WI, I can say that I am pleased with the results. Whether you are looking for a specific zip code or school district, we make finding real estate easy and efficient.
With helpful tools such as aerial maps, 3D tours and detailed information about each area, our website allows you to make an informed decision on your relocation needs. Ultimately making the transition of relocating to Green Bay an exciting experience!
Neighborhoods in Green Bay
Brown County School Districts