Museums in Oshkosh, WI
Posted by Greg Dallaire on Tuesday, April 4, 2023 at 7:15 PM
By Greg Dallaire / April 4, 2023
Comment
Oshkosh is home to many amazing museums, including the EAA Aviation Museum, the Paine Art Center and Gardens, the Oshkosh Public Museum, and the Military Veterans Museum. Whether you're an Oshkosh native or looking for things to do while visiting the area - we highly recommend checking out one (or all) of Oshkosh's exquisite museums. Today we're here to share a full day itinerary including 4 must see museums in Oshkosh, Wisconsin! Learn about Oshkosh's history, dive into the aviation world, stroll through lovely gardens and a beautiful mansion, and observe many historic military vehicles!
Dallaire Realty's primary goal is to assist home buyers in finding wonderful homes in Wisconsin, but we also enjoy sharing about the many things to do throughout this stunning state. If you're looking for houses for sale in Oshkosh, Wisconsin, we would be pleased to help you with your search and buying process.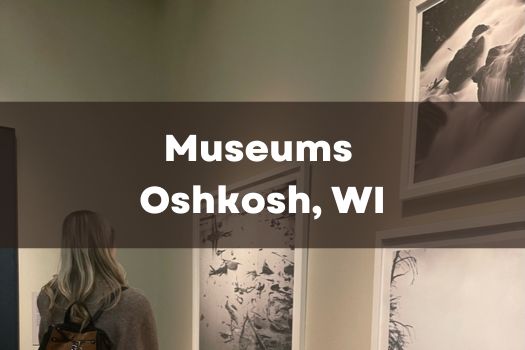 Location: 3000 Poberezny Road, Oshkosh, WI 54902
Open as of 4/3/23: Monday - Sunday 10am - 5pm
Cost: View Admission Rates Here
Did you know Oshkosh is home to one of the largest aviation events in the world? Every year near the end of July, over 600,000 people visit Oshkosh, Wisconsin for a week of aviation. EAA Airventure visitors have a chance to learn the history of the aviation world, view vintage planes as well as brand new aircrafts, meet military personnel, chat with aviation organizations, and much much more. But did you know you didn't have to wait until July to see one of the world's largest collections of aircraft and aviation memorabilia? The EAA Aviation Museum located in Oshkosh, Wisconsin is open year-round and provides both educational and historic information for the general public as well as EAA members. This is just one of the many amazing museums located in the city of Oshkosh, WI!
EAA Aviation Museum is home to over 200 historic aircrafts along with aviation memorabilia, a kid friendly interactive exhibit, a lookout tower of the Wittman Regional Airport, and even a chance to experience a flight first hand! Open every day - the EAA Aviation Museum is the perfect destination for your next day trip, family outing, or solo excursion!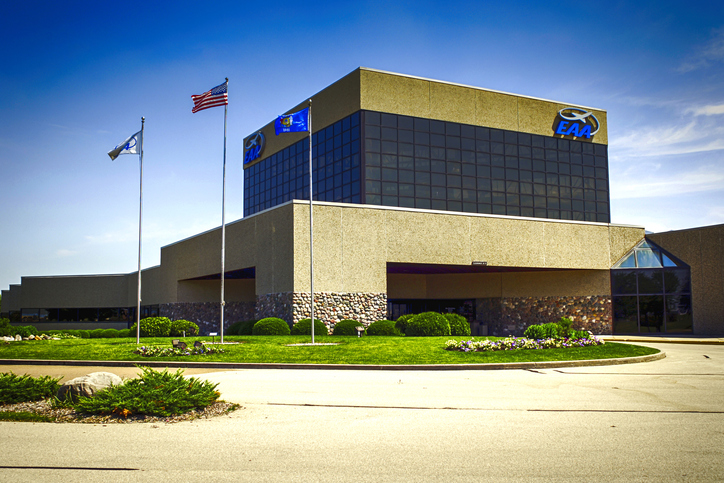 Location: 1410 Algoma Blvd, Oshkosh, WI 54901
Open as of 4/3/23: Tuesday - Sunday 11am - 4pm
Cost: Adults $9 - Youth $5 - Free for Children under 4 - Free for Paine Members
The Paine Art Center and Gardens is a historic mansion with art, architecture, gardens, and astonishing seasonal displays. It was constructed in the 1920s to accommodate a wealthy Lumber family, who never actually lived in the house. Much of the mansion's interiors were created by the founders, Nathan and Jessie Kimberly Paine. The pair grew up in the family milling business and decided to design an estate with the help of an architect from New York, which would house the family and eventually be open to the public for both cultural and educational objectives. WIth the passing of Nathan Paine in 1947 - Jessie Paine helped open the house to the public in 1948.
The Paine Art Center and Gardens can be visited year-round. This historic estate is a destination for its art displays, beautiful gardens, exquisite architecture, and varying exhibits. The Paine Art Center and Gardens hold many events throughout the year including weddings, event rentals, educational tours, meeting space, programming, and much more. In the month of May, the gardens are filled with over 15,000 tulips that spread throughout four acres! Take part in seasonal fairs such as the Festival of Spring, which features over 100 vendors and highlights the Paine's annual spring plant sale. Be sure to visit in the winter months and be swept away in the story of The Nutcracker - as the Paine estate is transformed into the Nutcracker in the Castle!
The Paine Art Center and Gardens is a premier destination in Oshkosh, Wisconsin - and is a gem to the community and surrounding areas.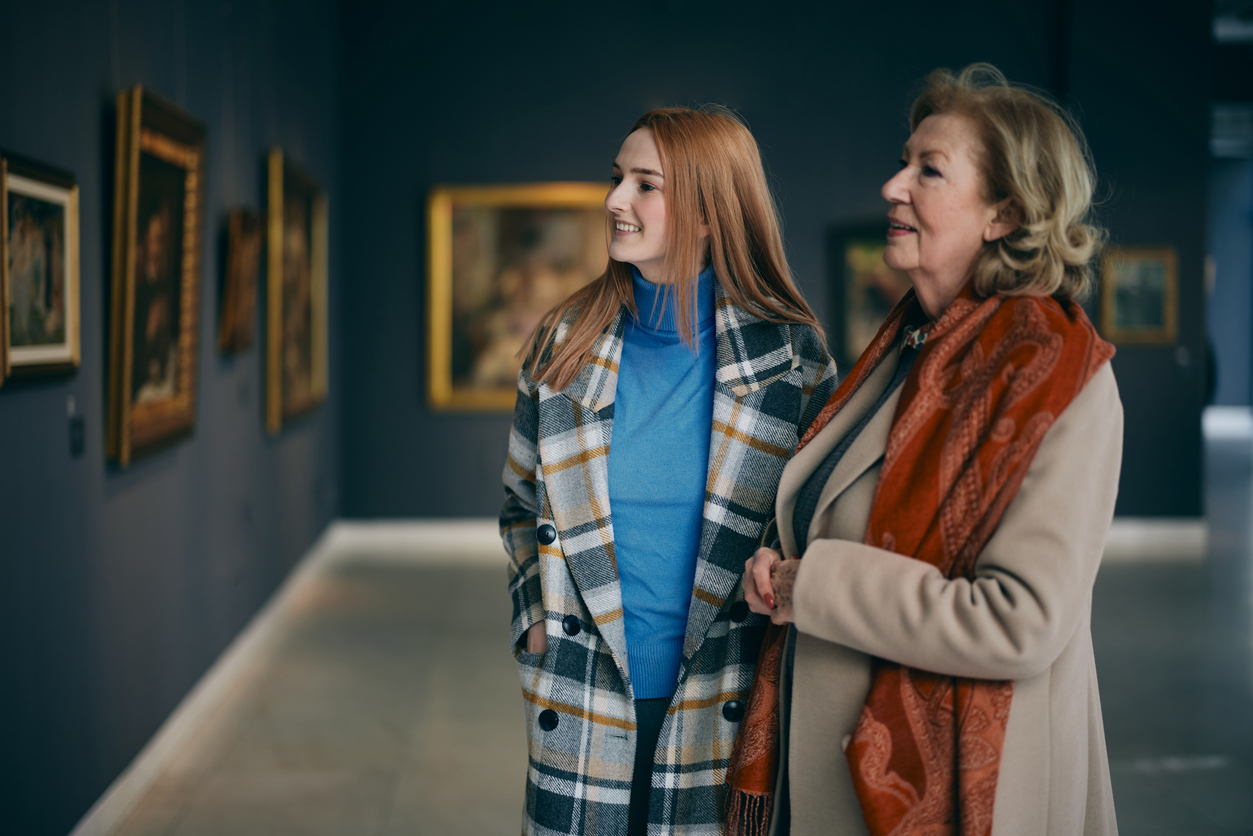 Location: 1331 Algoma Boulevard, Oshkosh WI 54901
Open as of 4/3/23: Tuesday - Saturday: 10 am - 4:30 pm and Sunday: 1 pm - 4:30 pm
Cost: Adults $8 - Seniors $6 - College Students $6 - Children $4 - Free for Kids 3 and younger - Free for Museum Members
Discover the history of Oshkosh through stories, images, objects and more at the Oshkosh Public Museum. As the 2nd oldest Public Museum in Wisconsin - the Oshkosh Public Museum features over 300,000 objects throughout their varying collections. Located across the street from the Paine Art Center and Gardens, the Oshkosh Public Museum was once known as the Sawyer home. Built in 1908, the museum features historic Tiffany features through its stained glass windows and even the home's wallpaper.
The Museum has over 70,000 historic photos, videos, and letters in its archives, which could be of interest to individuals searching for their ancestors, or residents looking to learn more about Oshkosh's people and businesses. With both permanent as well as traveling exhibits at the Museum - visit often to view something new! Be sure to check out the Apostles Clock - a museum favorite to many. Built in 1895, the Apostles Clock plays an hourly performance and highlights Wisconsin folk art.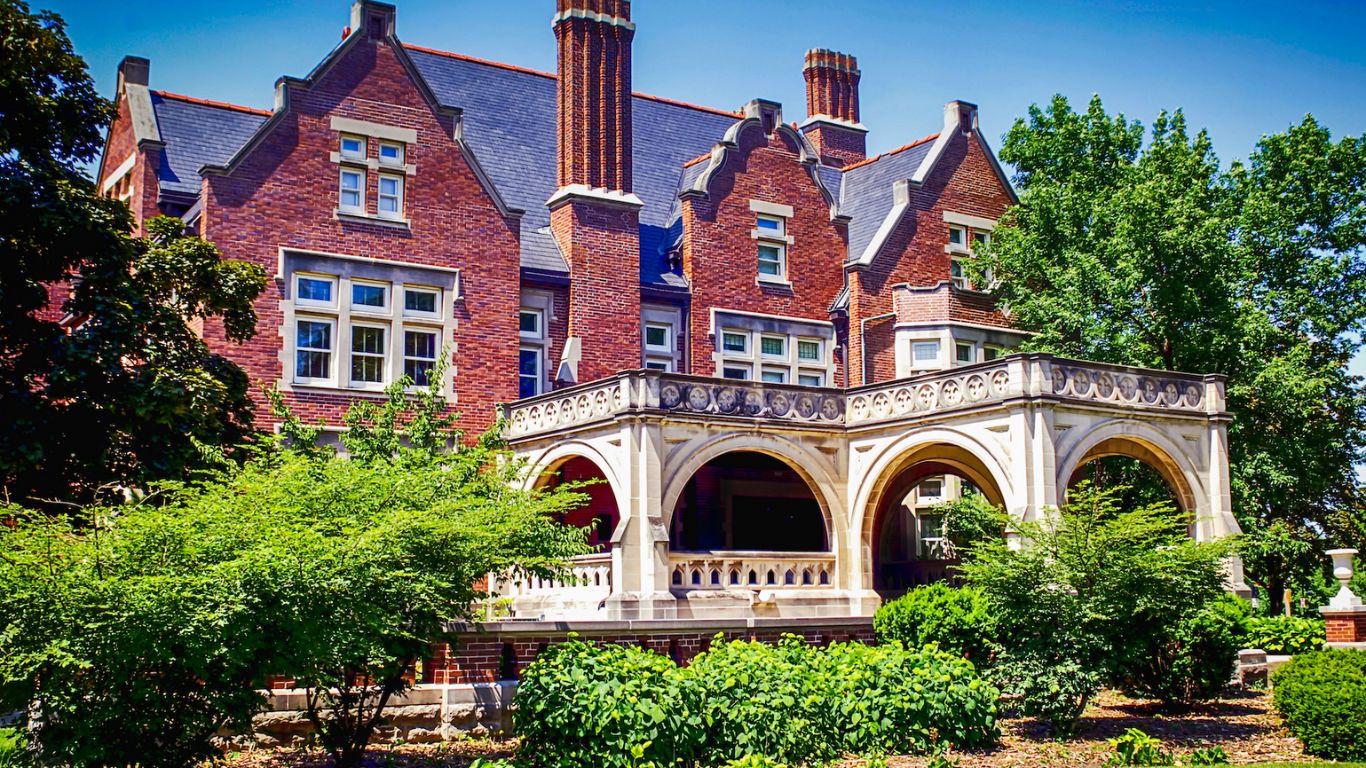 Location: 4300 Poberezny Road, Oshkosh, Wisconsin 54902
Open as of 4/3/23: Friday - Sunday 10am - 5pm
Cost: Free Admission
Not far down the road of the EAA Museum - the Military Veterans Museum is a volunteer-run museum and educational center honoring the nation's military history. The Military Veterans Museum and Education Center came about when five WWII veterans shared a passion for wanting to dedicate a space to honor our Nation's military history. In 1990 a non-profit corporation was formed with a formal Board of Directors. Originating in the old Park Plaza Mall, now known as City Center in Oshkosh, WI, the new museum building was constructed in 2009 and welcomed guests in 2014.
This museum preserves history through historic artifacts - both small and large in size. Home to over 20 restored military vehicles, including Brutus and Lil Brutus, a M20 Armored Utility Car, a M37 Truck, and many more astonishing vehicles. Fun fact - many of these vehicles are still operating and can be seen throughout local parades and services! Other exhibits within the Military Veterans Museum include a Medal of Honor Exhibit, Small Arms and Weaponry as well as Personnel Gear used throughout the years.
Let's Connect!
Interested in homes for sale in Oshkosh, WI? Contact our awesome team of realtors at Dallaire Realty! We're happy to assist you with any real estate-related questions!
Check out our local guides: