5 Coffee Shops You Must Visit in Oshkosh
Posted by Greg Dallaire on Monday, January 30, 2023 at 12:00 PM
By Greg Dallaire / January 30, 2023
Comment
Whether you're visiting Oshkosh for the first time or a new resident to the area, finding a unique and welcoming coffee shop is a must! The Midwest offers many favorite chain coffee shops such as Starbucks and Dunkin Donuts - but nothing beats a hometown one-of-a-kind coffee house!
Before we get started, be sure to contact one of our outstanding Dallaire realtors if you're thinking about relocating to the Oshkosh region. We'll assist you in your search for houses for sale in Oshkosh, WI.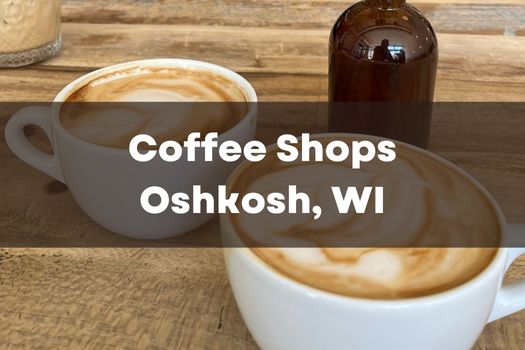 Elsewhere Coffeehouse and Market
One of the newest coffee shops in Oshkosh - this downtown business is locally owned and brews many yummy creations. Whether you're an espresso lover, or a tea drinker, Elsewhere has something for everyone. The coffee shop is attached to the Elsewhere Market, which features a wide range of household items - from candles, to books, to dishes and much more - this coffee shop and marketplace is a must visit. Enjoy a hot latte in the colder winter months, or a Thai iced coffee in the summer heat!
New Moon Cafe
Located on North Main Street in Downtown Oshkosh, this well known coffee shop is filled with history, coffee smells and good vibes. Featuring their very own Moon Beans, enjoy a freshly brewed coffee on the go, or stay for a while and enjoy the downtown scene. New Moon offers a wide range of coffee creations, smoothies, ice cream blended drinks, and more. Looking for a bite to eat? New Moon serves breakfast, lunch, and dinner items including burritos, quesadillas, soup, sandwiches, and wraps. Enjoy local art and music on a weekly basis.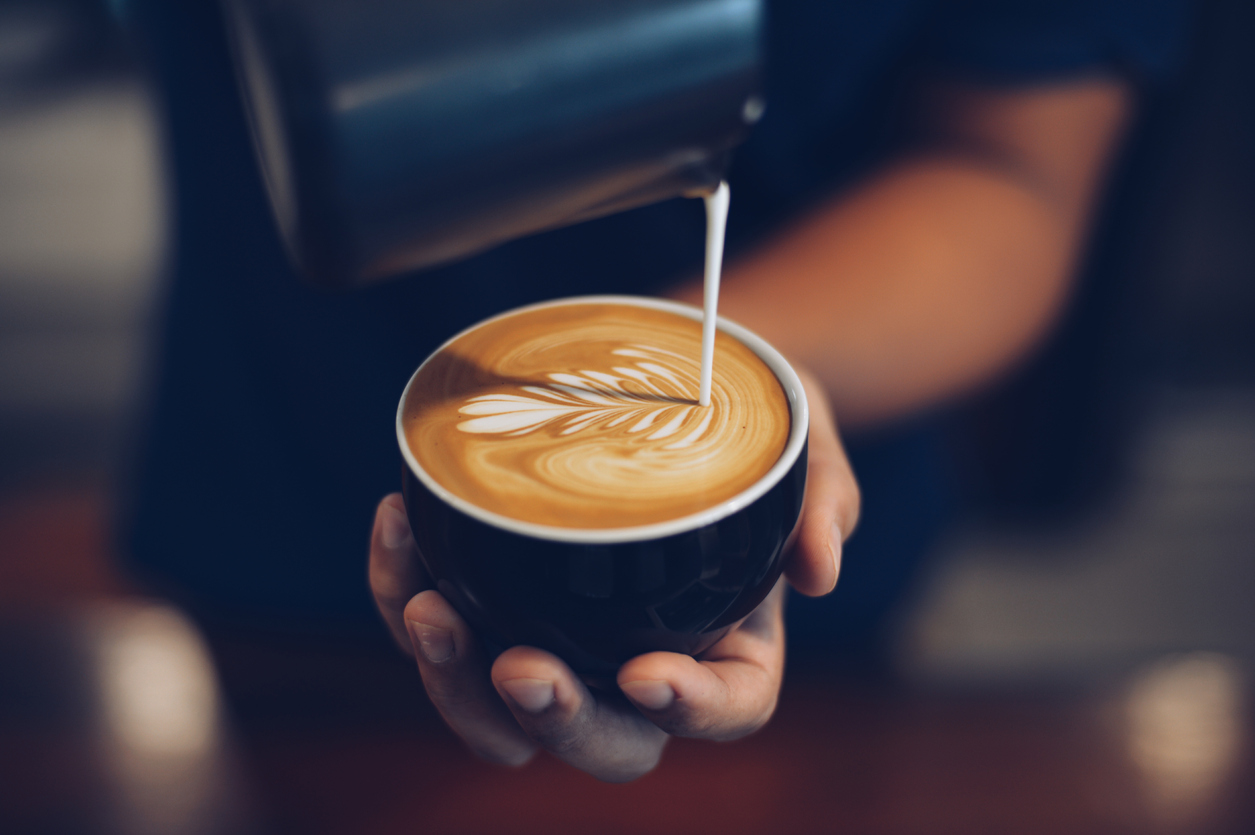 Thunderbird Bakery & Cafe
Thunderbird Bakery opened their first commercial kitchen space at the end of 2019, and since then has expanded to their first retail space located at 240 Algoma Blvd in Oshkosh. This cafe features their famous breads and pastries, as well as a simplistic coffee menu. Enjoy a chai latte and a homemade cinnamon roll, or buy a loaf of sourdough bread and cold brew to go. This cafe and bakery is a must visit in Oshkosh.
Caramel Crisp
Located in City Center, Caramel Crisp Corner has been a staple in Oshkosh since 1933. Known for caramel popcorn and homemade cookies - this speciality store has expanded it's offerings over the many years in business. These days you can enjoy a bookstore, toystore, gift shop, and even a cafe including sandwiches, deli-style creations, coffee drinks, and more. Caramel Crisp offers a welcoming dining room utilized for catching up with friends, remote work, or a place for students to study. Grab a coffee and don't forget to take a cookie or bag of popcorn home with you!
Planet Perk
Also located in City Center - Planet Perk was founded in 1996 and focuses on local ingredients and environmentally friendly practices. Breakfast items are served all day and include unique items such as a delicious Perk Quiche, Vegetarian Apple Bagel and a tasty Sunrise Breakfast Wrap. Planet Perk's menu also features salads, soups, wraps, sandwiches and of course - coffee. Enjoy a piping hot cup of coffee, or try out an iced coffee flight that features four different coffee creations. Other fun flights to enjoy in house include bloody mary flights, italian soda flights, kombucha flights, and many more.
There's so much to love about living in Wisconsin - great coffee shops are just the start! Interested in buying a home in Oshkosh, WI? We can help!
Check out our local guides:
7 Reasons to Move to Oshkosh

Best Restaurants in Downtown Oshkosh