10 Reasons to Plan a Visit to Oshkosh WI
Posted by Greg Dallaire on Thursday, May 25, 2023 at 8:45 AM
By Greg Dallaire / May 25, 2023
Comment
With warmer weather quickly approaching - its time to make plans for your summer road trip! Wisconsin is home to some pretty amazing cities full of outdoor recreation, scenic waterways, and numerous things to do. One of Wisconsin's larger cities, Oshkosh, is recognized as a thriving city with an up and coming downtown, various local shops and restaurants, as well as many job opportunities. Aviation enthusiasts flock to the EAA Grounds, which holds one of the largest aviation events in the world in July, as well as a Aviation Museum, which is open year round.
Oshkosh has so much to offer visitors and residents. Whether you're seeking a relaxing getaway, interested in homes for sale in Oshkosh, or searching for your next summer family vacation spot - here are ten reasons why you should plan a visit to Oshkosh!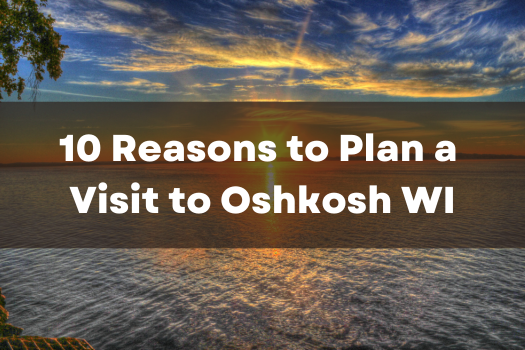 Home to the Largest Aviation Event
Oshkosh, WI is known worldwide for hosting EAA AirVenture, the largest aviation event in the world. Held annually at the Wittman Regional Airport and EAA Grounds, this week-long event attracts aviation enthusiasts and pilots from all corners of the world! Crazy enough - AirVenture makes Wittman the busiest airport in the world throughout that week. Experience outstanding air shows (including night shows with extensive firework displays), observe a wide display of aircrafts, and immerse yourself in all things aviation! Throughout the week AirVenture offers daily seminars, a wide variety of food and drink options, a chance to meet pilots, and view old and new aircrafts. Kids can take on KidVenture where interactive simulators and activities come to life.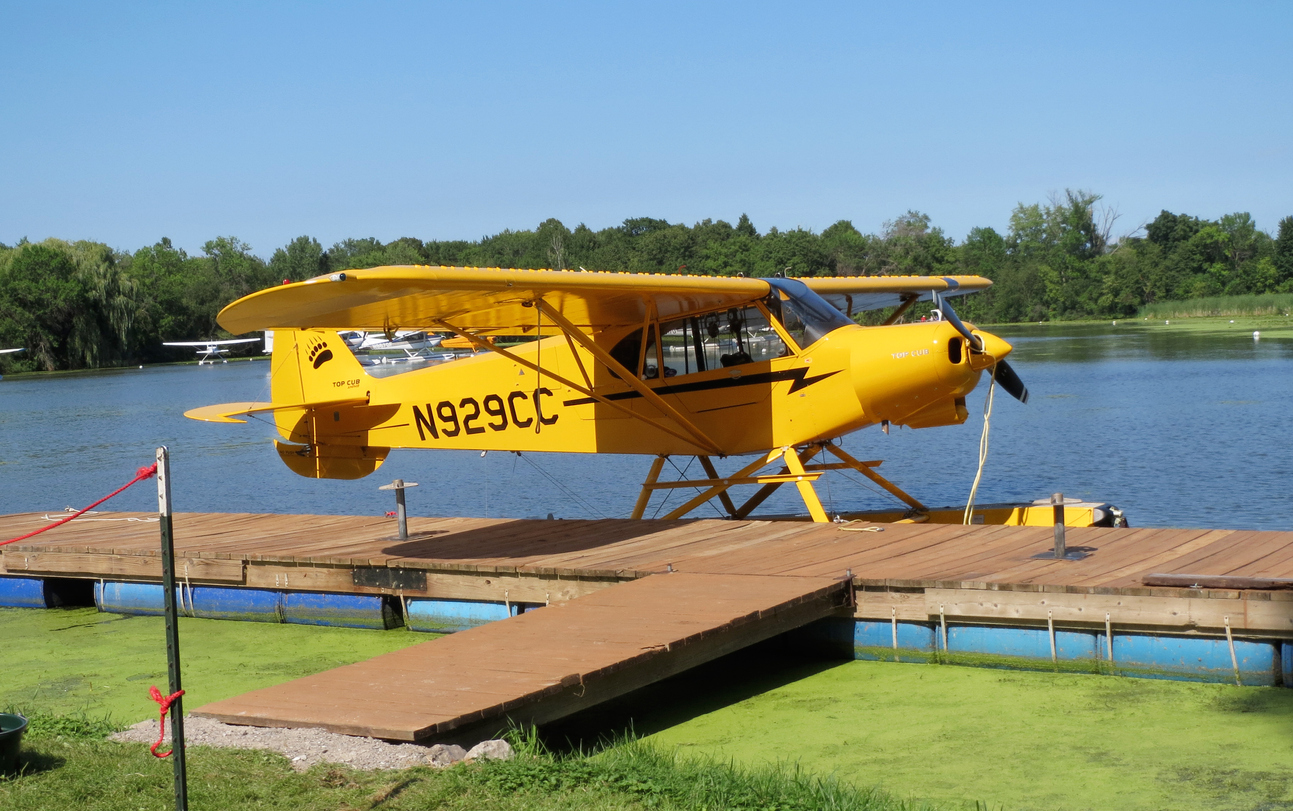 Visit the Paine Art Center and Gardens
Oshkosh is home to many historic landmarks, buildings, and museums. The Paine Art Center and Gardens preserves Oshkosh's history in itself - with a local family building a mansion, which later was donated to the city to become a museum. Explore the Paine mansion and the gardens surrounding the estate. This architectural masterpiece is home to many permanent displays, as well as rotating exhibits. In the summer months take a stroll through the blooming gardens. Throughout the holidays, make plans to visit as the Paine is transformed into scenes of The Nutcracker - with guided candlelight tours and live entertainment nights. The Paine Art Center and Gardens is a great place to visit with friends and family year round. Be sure to make plans to explore the many museums throughout the city of Oshkosh, WI.
Spend a Day at the Menominee Park Zoo
A visit to Oshkosh wouldn't be complete without exploring the Menominee Park Zoo! Home to over 50 different types of animals, including wolf, elk, otter, eagles, and more, this family-friendly attraction provides a memorable experience for animal lovers of all ages. Enjoy free admission to the Menominee Park Zoo and explore over 8 acres of exhibits. After a visit to the zoo, stick around to explore the remaining Menominee Park areas, which include playgrounds, tennis courts, walking trails along Lake Winnebago, a children's amusement park with a working train, and much much more.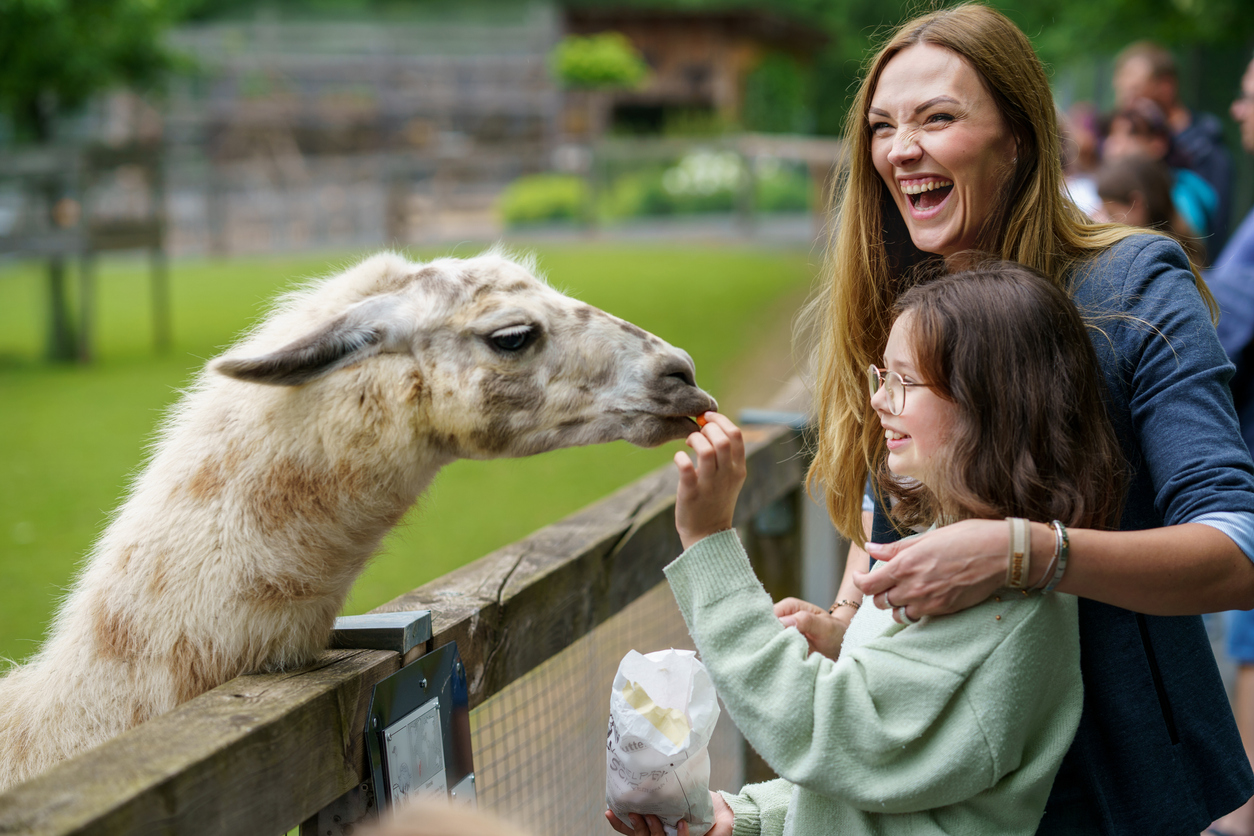 Discover Downtown Oshkosh
Discover the heart of the city by exploring Downtown Oshkosh. Cute boutiques, locally owned restaurants, and unique art galleries line the streets, offering a fun shopping and dining experience. Be sure to check out our recent blog on the 10 best Downtown Oshkosh restaurants if you're looking for the best places to grab a bite to eat! Take a walk or ride your bike down the Oshkosh Riverwalk, which runs through Downtown Oshkosh and lines the shores of the Fox River. Enjoy waterfront dining, relax on a patio with a fun drink, and take in all that Downtown Oshkosh has to offer. Don't forget to visit the Farmers Market on Saturday mornings, where you can purchase local produce and browse artisanal crafts!
Live it Up on Lake Winnebago
Embrace the waters of Lake Winnebago, one of the largest inland lakes in the United States. Enjoy a boat ride, cast your rodes and see what bites, or simply relax on the shores while taking in the picturesque views. The lake offers year-round recreational opportunities, from boating and kayaking in the summer to ice fishing and snowmobiling in the winter. Take part in many events happening on Lake Winnebago such Battle on Bago, which features a winter ice fishing challenge and summer edition, which brings fishermen from all over.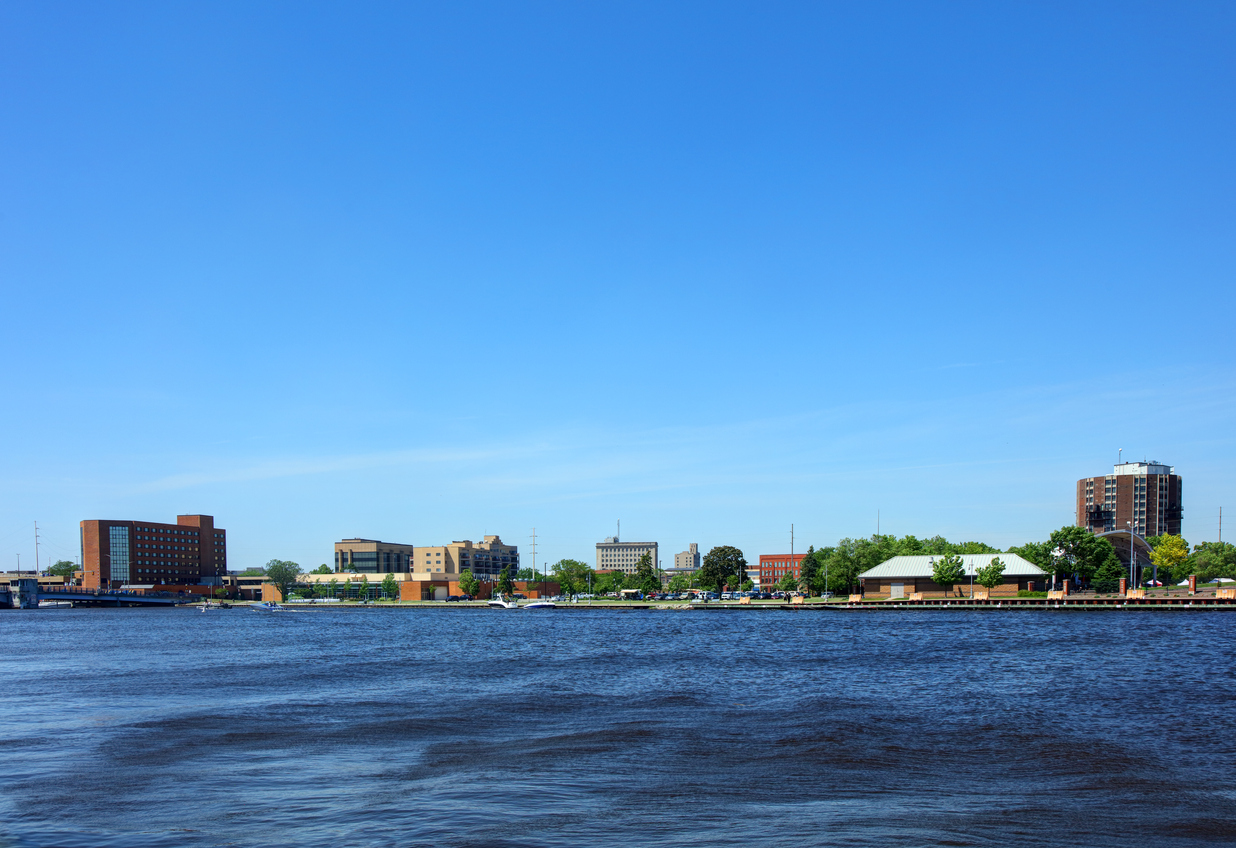 Explore the Arts and Culture
Oshkosh is home to some amazing murals, entertainment venues, and community art spaces. Snap a picture in front of the new Greetings From Oshkosh mural (the only Greetings Tour murals in Wisconsin), the fun and colorful Daisy Mural, or alongside one of the many mini murals located throughout the city. Looking for live entertainment? The Grand Oshkosh is a historic opera house located in Downtown Oshkosh and features a wide range of acts throughout the year. From musical performances, to world class entertainment acts - The Grand is a must visit. Enjoy many local art galleries, art and craft fairs, and cultural opportunities throughout the year.
Take a Hike
Outdoor enthusiasts will love the many trails within the city of Oshkosh. The Wiouwash State Trail located toward the north side of town is the perfect trail for a hike, bike ride, and even snowshoeing in the winter. Explore the Riverwalk year round, which lines both sides of the Fox River and is the perfect spot to watch the sunset along the water. Perfect for hiking, biking, and snowmobiling, Oshkosh trails offer an opportunity to immerse yourself in nature and enjoy all that Wisconsin outdoors has to offer.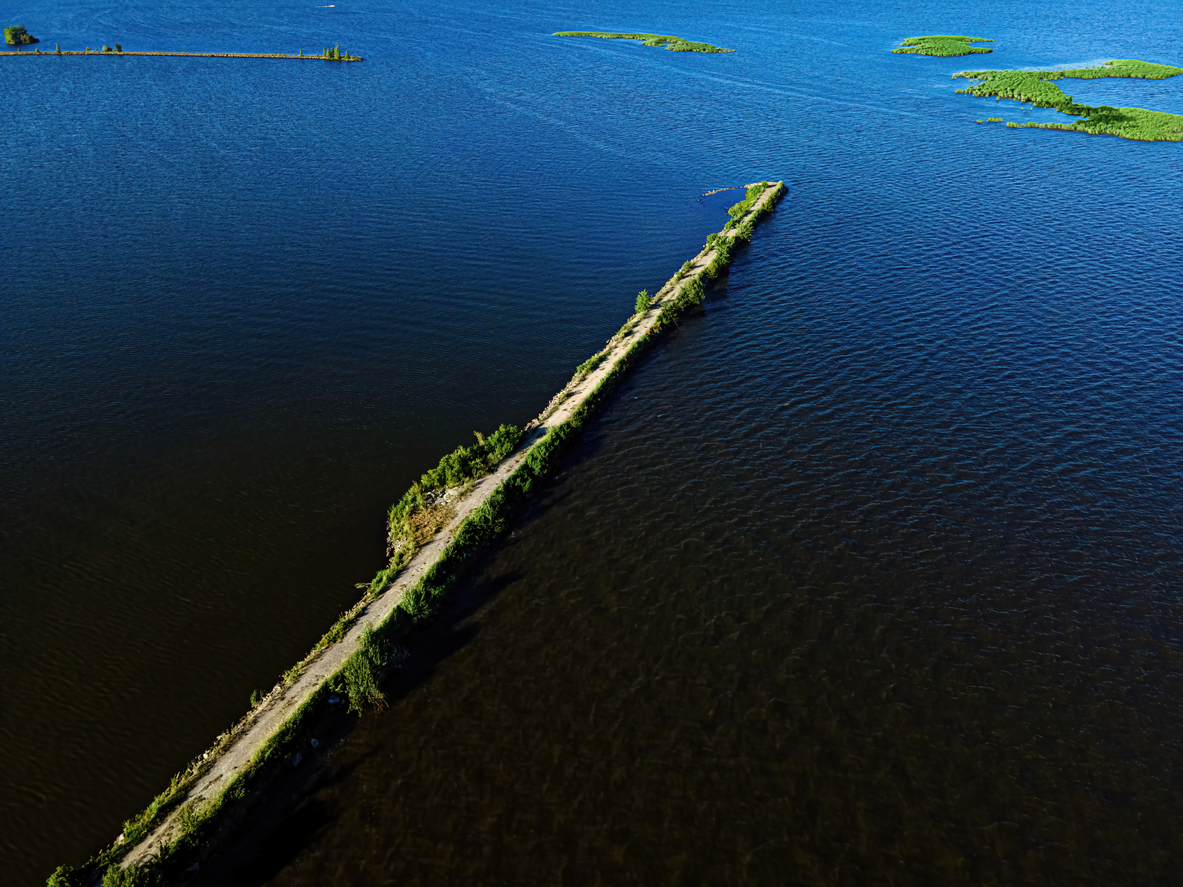 Plan a College Road Trip
Home to the University of Wisconsin-Oshkosh, a public four-year institution accommodating around 15,000 students as well as Fox Valley Technical College - Oshkosh is a prime city with higher educational opportunities. Explore campus life at UW Oshkosh and discover a wide range of academic pathways, organization and club opportunities, as well as both men and women athletic teams. With student housing, a student recreation center, and education buildings all within a 15 minute walking distance from one another - UW Oshkosh is an awesome campus located in the heart of Oshkosh.
Fox Valley Technical College is a 2 year public college in Oshkosh and Appleton with around 50,000 individuals served each year. With over 200 educational programs, students of all ages can take their career to the next level. Explore associate degrees, tech diplomas and certificate programs at Fox Valley Technical College. Located across the Fox River from UW Oshkosh - this campus centric community offers something for everyone at all stages in their higher educational journey.
Fun Events Year Round
Oshkosh is home to some pretty awesome events including EAA AirVenture, Waupaca Boatride Volleyball Tournament, the Winnebago County Fair, and many more events. Known as an event city year round - Oshkosh has something to offer everyone. Take on Oshkosh Restaurant Week - which is an annual event highlighting the culinary excellence in the city of Oshkosh. Lover of craft beer? Craft Beer Week highlights the awesome breweries throughout Oshkosh including their craft brews, brewing history, and what makes them a part of the Oshkosh Community. Interested in live entertainment? Find many live music and performance acts year round at different venues within the city. Enjoy Waterfest on select Thursdays at the Leach Amphitheater, where live music fills the ears of residents and visitors. From food and drink events to music events - Oshkosh is a city that's got it going on.
Explore the Craft Beverage Scene
Take part in Oshkosh's craft beverage scene at one of the many breweries, distilleries, and wineries located throughout the area. Enjoy local brews at Bare Bones Brewery, which is located along the Wiouwash trail. Grab a pizza and a few beers at Fifth Ward Brewing Company on South Main Street in Oshkosh. Or tie up to the docks at Fox River Brewing Company and enjoy a craft beverage while watching fellow boaters and fisherman make their way down the Fox River.
I hope we convinced you to come give us a visit in Oshkosh, Wisconsin! Whether you're looking to relocate to the city of Oshkosh, in search of houses for sale in Oshkosh, or simply looking for your next family vacation spot - we're happy to help with any of your questions!
Check out our local guides: