Pros and Cons of Living in De Pere Wisconsin
Posted by Greg Dallaire on Friday, May 19, 2023 at 10:30 AM
By Greg Dallaire / May 19, 2023
Comment
Wisconsin is home to many amazing cities - both large and small in size. One of the state's most popular destinations is Green Bay Wisconsin. Home to the Green Bay Packers, fabulous restaurants, plenty of outdoor recreation opportunities and more - it's no wonder the Greater Green Bay Area is so loved! It's an ideal place for raising families, attending a higher education institution, such as St Norbert College in De Pere, and an outdoor enthusiasts paradise.
De Pere, Wisconsin, is a thriving city with a population of slightly over 25,000 residents. Situated in central Brown County, it is conveniently located just 5 miles south of Green Bay. New residents moving to De Pere are greeted with a wide range of activities and attractions that cater to their various interests. De Pere, Wisconsin truly embraces its roots while embracing growth and development. The city's commitment to preserving its traditions while embracing modern amenities makes it an attractive and vibrant place to live!
Living in the city of De Pere, Wisconsin, has its own set of advantages and disadvantages. Today we're here to share a few pros and cons to consider before visiting or searching for houses for sale in De Pere.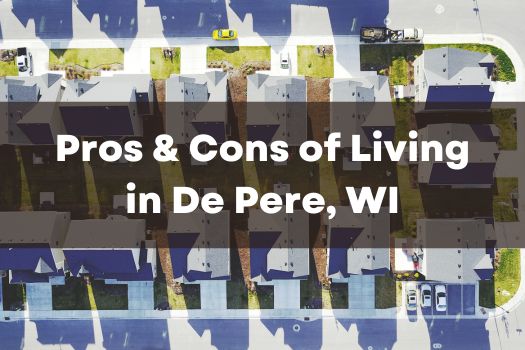 Pros of Living in De Pere, Wisconsin
Benefits of Living Near Green Bay
De Pere has a welcoming and close-knit community, offering a small-town atmosphere that many people appreciate. De Pere is conveniently located only 5 miles out from the city of Green Bay - making this community a very appealing place to call home. With many opportunities in the Green Bay Area, living in the city of De Pere Wisconsin is a great option if you're interested in the big city living - but not looking to live directly in the heart of the downtown, busy city.
Jobs in De Pere
There are many job opportunities throughout the De Pere area in a wide range of industries. Some of the leading employers of the De Pere Wisconsin area include companies such as Humana Insurance, St Norbert College, Belmark Inc, and Independent Printing Company - just to name a few. On average, residents live about 15 minutes from their workplace - making for a reasonable commute!
Some of the major employers in the Brown County and Green Bay area are in the paper product industry, food processing, logistic industry, health care, and government. Health care companies such as Bellin Memorial Hospital and Aurora Bay Care bring in a wide variety of staff including physicians, nurses, administrative staff and more. Another main driver in the De Pere job market is at educational institutions such as the University of Wisconsin - Green Bay, St Norbert College in De Pere, as well as the De Pere and Green Bay public school districts. This includes administrative roles, professors, teachers, and other educational staff members. Before moving to De Pere it's important to take a look at the job market.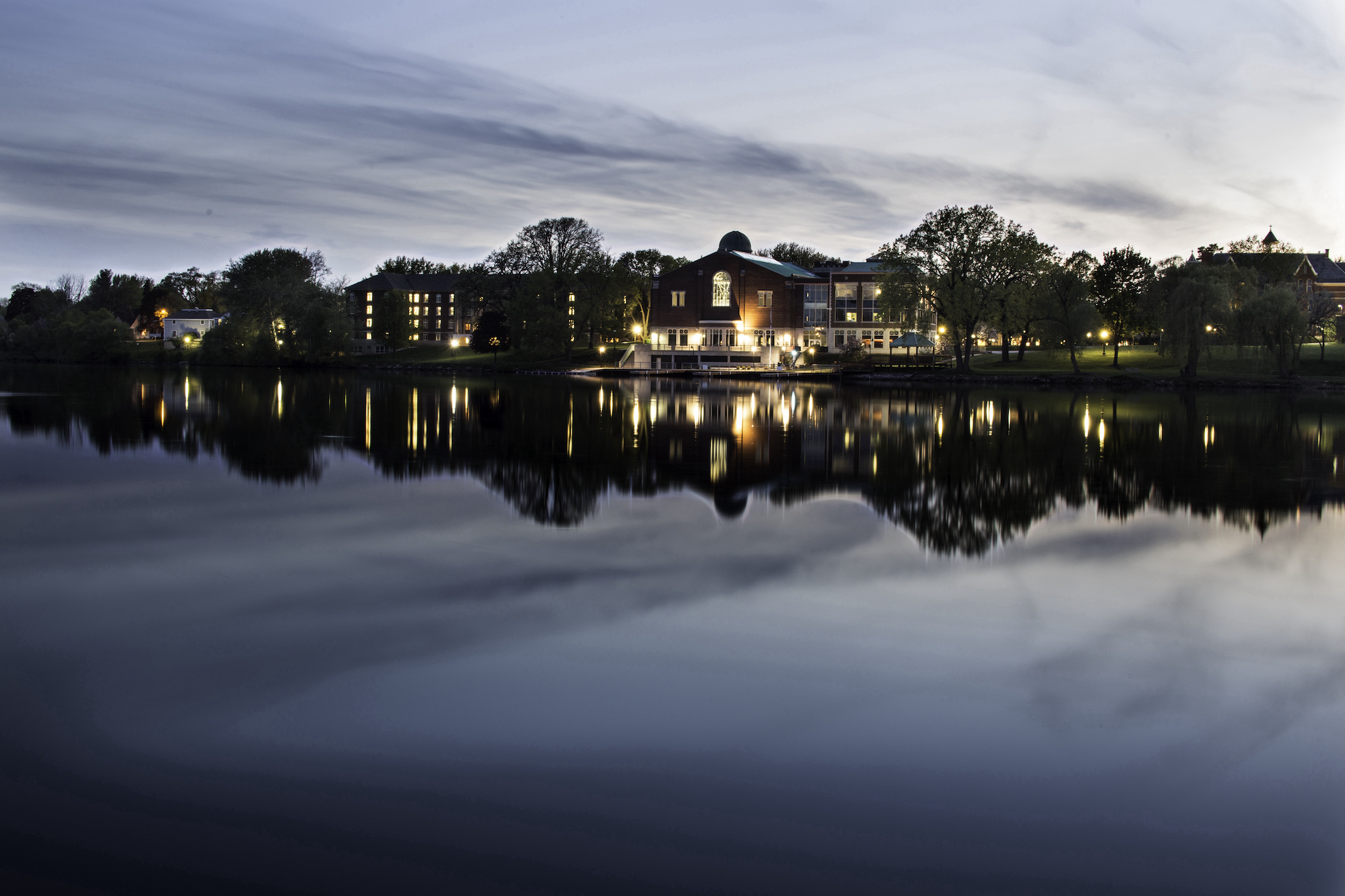 De Pere WI Education
De Pere stands as a unique city in Wisconsin, known for two school districts. This distinction can be traced back to the historical division of the communities situated on the east and west sides of the Fox River, which were once separate municipalities. Students of De Pere K-12 either go through the Unified School District of De Pere, the School District of West De Pere, or private schools throughout the city.
De Pere is also home to a higher educational institute called St. Norbert College, which is a reputable liberal arts college known for its academic programs. Living in the city of De Pere can provide opportunities for residents to engage with the college community and access cultural and educational events on campus!
Outdoor Recreational Opportunities
The area surrounding De Pere offers beautiful natural landscapes with opportunities for outdoor activities. The Fox River and surrounding parks provide options for boating, fishing, hiking, and biking.
One of the highlights of outdoor recreation in De Pere is the Fox River, which flows through the heart of the city, offering up various activities. Fishing enthusiasts can cast their lines for a variety of fish species, including walleye, bass, and catfish. Boaters can take advantage of boat launches and explore the waterways while enjoying water sports such as kayaking, jet sking, or even stand up paddleboarding!
For those who prefer on land activities, De Pere is home to several fantastic parks. Voyager Park is positioned along the Fox River and provides a perfect spot for daily walks, family gatherings or even a picnic! The park includes many walking trails, large green areas, and playgrounds for kids. De Pere also hosts various community events and festivals that take place outdoors. The annual Celebrate De Pere event brings together live music, food vendors, and a spectacular fireworks display, which brings fun for all to enjoy.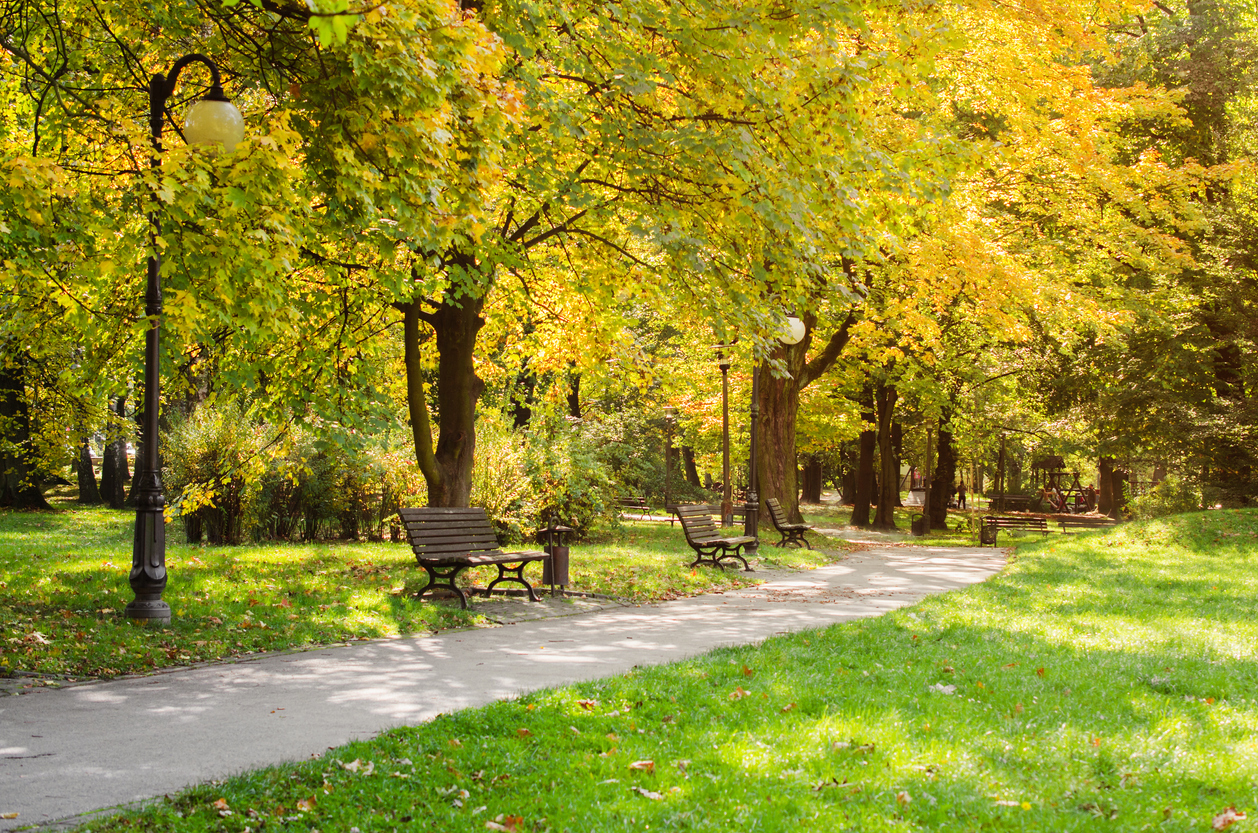 Safety of De Pere
De Pere has relatively low crime rates compared to larger cities, which provides a sense of safety and security for residents and visitors. Brown County's commitment to public safety plays a big role in maintaining the low crime rate. The De Pere Police Department works hard to prevent crime and efficiently respond to any incidents. The city of De Pere focuses on making the community a safer place by tapping into their residents. Residents can join neighborhood watch groups, submit anonymous tips through Green Bay Area Crime Stoppers, and utilize the NextDoor App.
Cons of living in De Pere, Wisconsin
Harsh Winters
Like much of Wisconsin, De Pere experiences cold temperatures and snowy winters. If you are not a fan of the cold weather or dealing with snow, this could be a disadvantage! Although some individuals may prefer to experience all four seasons in their city - it's definitely not for everyone. Winter weather in De Pere can range from below zero to high 30s. Snow plows are necessary for each large snowfall in order to keep the roads and sidewalks clear for those residents needing to commute to work, or attend school. Students throughout Wisconsin may even experience a snow day - where kids do not attend school or attend school virtually due to the amount of snowfall or unsafe transportation conditions.
Limited Job Opportunities
De Pere is a smaller community, and while it has a diverse range of businesses, the job market may not be as robust as in larger cities. Making the drive to nearby city of Green Bay may be necessary for more job opportunities in your preferred profession! Although there are many occupational opportunities within the De Pere area, you may be able to find a wider range of job options within the Greater Green Bay job market.
It's important to consider the pros and cons as they can vary depending on personal preferences and individual circumstances! It's also recommended to visit the area and spend time in the city to get a better sense of whether De Pere, Wisconsin, aligns with your wants and needs. As always we're happy to help with your real estate needs! Whether you're looking for the perfect house to call home, stuck in the home search process, or looking for a local expert to help you learn more about the Green Bay Area - our relators at Dallaire Realty are here to help!
Check out our local guides: