Pros and Cons of Living in Oshkosh WI
Posted by Greg Dallaire on Monday, May 1, 2023 at 4:00 PM
By Greg Dallaire / May 1, 2023
Comment
Oshkosh, Wisconsin is a city of around 70,000 residents located in the northeast central part of the state, situated on the banks of Lake Winnebago. As the 9th largest city in Wisconsin - Oshkosh offers many things to do throughout the area. Oshkosh, Wisconsin is known for its strong economy, which is driven by industries like manufacturing, healthcare, and education. It's also home to the University of Wisconsin-Oshkosh, a four-year public university with over 15,000 students. The city has a rich history, with a downtown area filled with historic buildings and landmarks. The EAA Aviation Museum, located in Oshkosh, is a popular attraction for aviation enthusiasts from around the world. In addition to its strong economy and rich history, Oshkosh offers residents and visitors a vibrant food scene, a thriving lake life culture, and a variety of outdoor activities and events.
As with any place, living in Oshkosh comes with its own set of advantages and disadvantages. In this article, we will examine the pros and cons of living in Oshkosh, Wisconsin.
While helping buyers find wonderful homes in Wisconsin is Dallaire Realty's main priority, we also enjoy sharing information about the many things to do in this thriving state. We would be happy to assist you with your search and buying process if you're looking for homes for sale in Oshkosh, Wisconsin.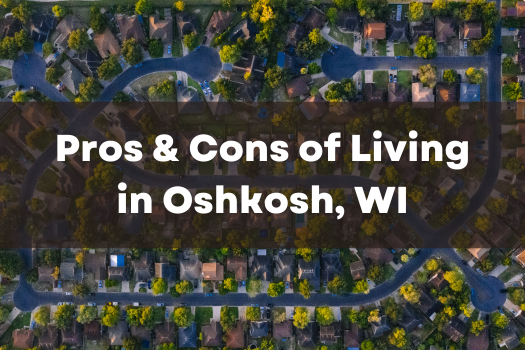 Pros of Living in Oshkosh WI
Affordability
One of the biggest advantages of living in Oshkosh, Wisconsin is its low cost of living. The cost of living in Oshkosh is significantly lower than many other cities in the United States - and even Wisconsin. Housing, food, and transportation costs are all relatively low, which can help you save money and make living in Oshkosh more manageable. If you're interested in houses for sale in Oshkosh, Wisconsin - we're here to chat!
Variety of Living Accomodations
Oshkosh is home to many different types of living accommodations. Whether you're looking for a house on the lake, a condo situated outside of town, or an apartment complex - Oshkosh has something for everyone. Some of the popular areas to live in Oshkosh WI are Downtown Oshkosh, near Menominee Park, in the newly developed Town of Algoma, as well as near Lake Butte des Morts. With many access points to water located throughout the city of Oshkosh - fisherman, boaters, or anyone who enjoys spending time on the water enjoy living in Oshkosh.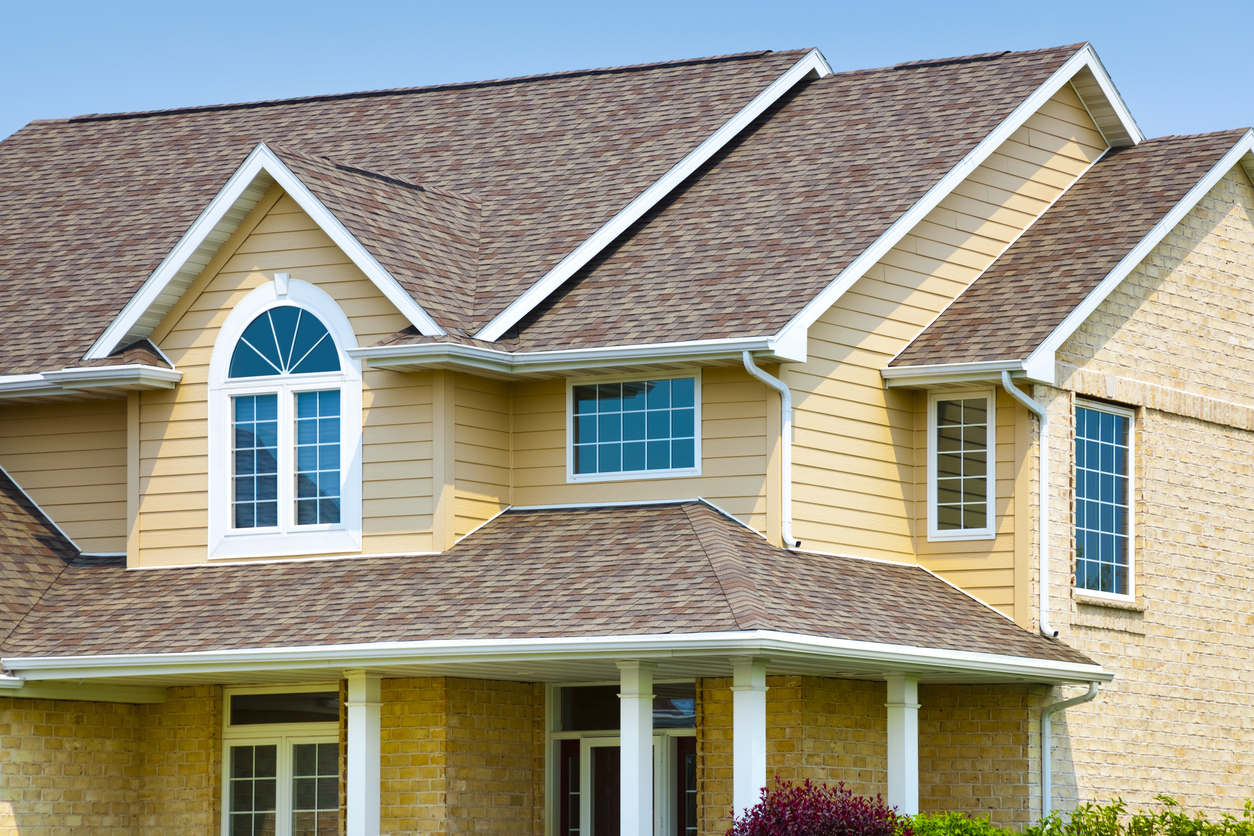 Restaurant Scene
Oshkosh, Wisconsin is a city known for its vibrant food scene, with a wide variety of restaurants to satisfy every taste and budget. Whether you're looking for classic Wisconsin supper club, international cuisine, or farm-to-table dining, you'll find it in Oshkosh.
One of the most popular restaurants in Oshkosh is Becket's, which offers a farm-to-table dining experience. Located on the banks of the Fox River, this restaurant offers both indoor and outdoor seating as well as a beautiful event space for weddings, large company events, and more. Locals and visitors can enjoy a wide menu of drink options as well as delicious cuisines year round while catching weekly live entertainment.
Another favorite among locals is The Roxy Supper Club, a classic Wisconsin supper club with a wide array of offerings. The menu features classic supper club dishes like prime rib and fish frys. The Roxy also offers nightly specials and a popular happy hour.
If you're in the mood for international cuisine, Oshkosh has several options to choose from. Manila Resto is a Filipino restaurant that offers traditional dishes like sushi, pancit, curry, and more. New to Oshkosh - Mara's Brazilian Cuisine is a local restaurant that specializes in Brazilian dishes with weekly specials. Overall, the restaurant scene in Oshkosh is diverse and constantly evolving, with new restaurants and food trucks popping up all the time. Whether you're a local or just passing through, you're sure to find something delicious to eat in Oshkosh.
Outdoor Activities
Oshkosh has a lot to offer in terms of outdoor activities. The city is located near Lake Winnebago, which is the largest inland lake in Wisconsin. This means that there are plenty of opportunities for fishing, boating, and other water sports. During the summer months you'll find residents and visitors utilizing the waterways all throughout the Oshkosh area. With the Fox River running throughout the city of Oshkosh as well as Lake Winnebago and Lake Butte des Morts positioned on either side of the city - there's no lack of water fun in Oshkosh.
During the summer months, the lake is bustling with activity. Boating, fishing, and watersports are popular pastimes, and there are several marinas and boat launches in and around Oshkosh that make it easy to get out on the water. Looking for boat rentals? Watercraft companies in Oshkosh offer pontoon boats, jet skis, paddle boards, kayaks, and many other water rentals.
Lake Winnebago and Lake Butte des Morts are also popular destinations for anglers, with a wide variety of fish species to catch. Walleye, perch, and catfish are just a few of the species that can be found in the lakes, and there are several fishing charters and guides in the area that can help visitors make the most of their fishing experience.
Additionally, the city has several parks and nature preserves that are perfect for hiking, biking, and picnicking. Visit the Menominee Park and Zoo located on Lake Winnebago and explore the many trails throughout the park, play on two kid playgrounds, and venture through the FREE zoo. Additionally - a new Riverwalk is being developed in Downtown Oshkosh. Enjoy a bike ride alongside the river and stop by one of Oshkosh's many waterfront restaurants for a bite to eat.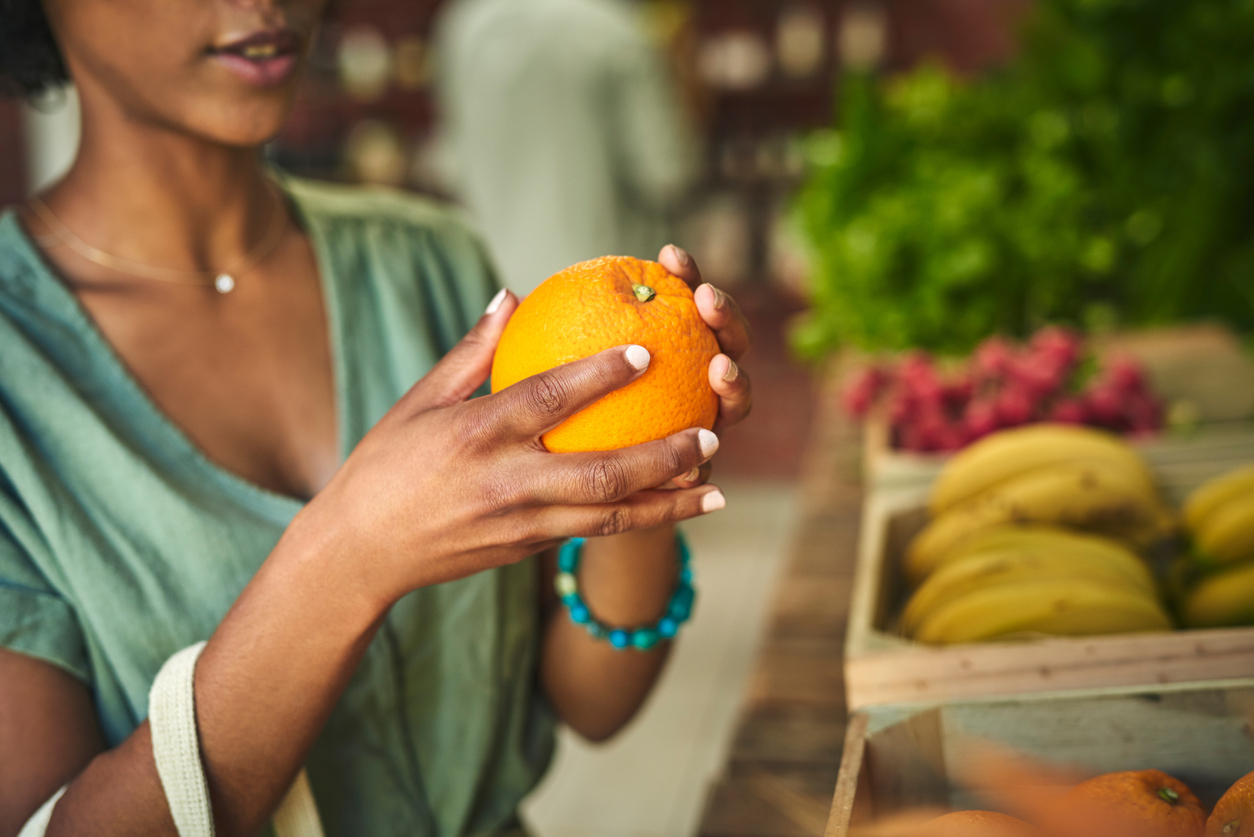 Four Seasons
Oshkosh, Wisconsin experiences four distinct seasons throughout the year: spring, summer, fall, and winter. Each season has its own unique weather, activities, and events that make Oshkosh an exciting place to live or visit year-round.
Summer is the peak season for tourism in Oshkosh. The weather is warm and sunny, with temperatures ranging from the low 70s to the high 80s. The city is bustling with activity as people head out on Lake Winnebago, attend outdoor concerts and festivals, and enjoy a variety of water sports. Some of the popular summer events in Oshkosh include the EAA AirVenture Oshkosh, Lifest Christian Music Festival, and the Oshkosh farmers market, which takes place every Saturday in Downtown Oshkosh.
Winter in Oshkosh is cold and snowy, with temperatures ranging from negative temperatures to the high 30s. It's a great time to enjoy outdoor activities like skiing, ice fishing, and snowmobiling. In February, the city hosts the Battle on Bago, where fishermen from around the country visit for a weekend of ice fishing, live music and a classic Wisconsin Fish Fry. Overall, Oshkosh, Wisconsin offers a variety of activities and events throughout the year, making it a great place to live or visit no matter what season it is.
Education
Oshkosh is home to the University of Wisconsin-Oshkosh, which is a major public university in the state. The university offers a wide range of academic programs and has a strong reputation for its teaching and research. Fox Valley Technical College is another higher educational institution located in Oshkosh. Additionally, the city has several excellent public and private schools that provide a quality education to children of all ages.
Proximity to Surrounding Cities
Oshkosh is positioned in the northeastern central part of the state of Wisconsin - making it a perfect location in proximity to surrounding cities. Travel only an hour north to the city of Green Bay, or travel an 1.5 hours south to visit Milwaukee. Looking to spend a weekend away in a big city? Chicago IL is conveniently only a 3 hour drive from Oshkosh, WI.
Oshkosh WI is known as a midwest destination, making it a great city to visit or live with kids. With a variety of affordable accommodations options, a family can easily plan a budget-friendly vacation that's packed with fun activities for everyone. From the interactive exhibits at the EAA Aviation Museum to the local community waterpark, your family will make memories whether you're visiting, current residents of Oshkosh, or looking to move to the city of Oshkosh!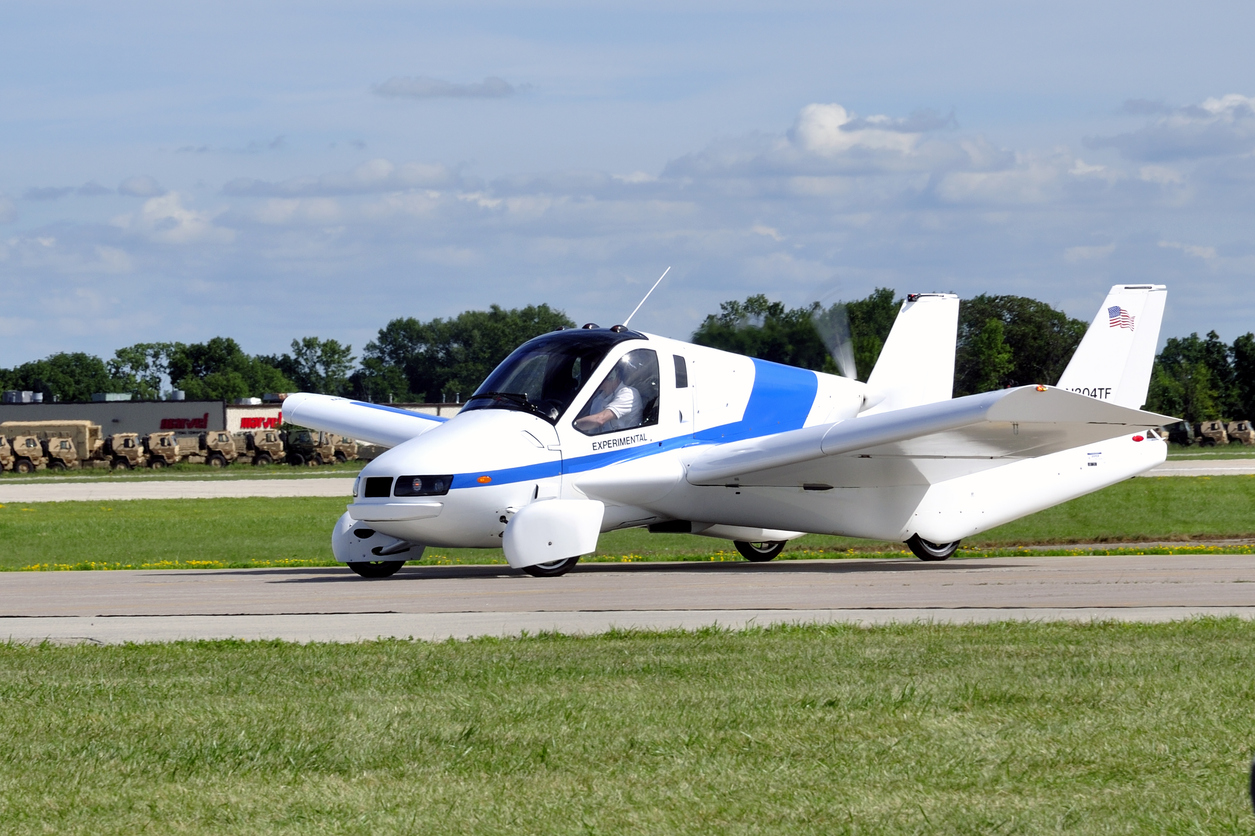 Community
Oshkosh has a strong sense of community, with a friendly and welcoming population. The city hosts several events throughout the year that bring residents together, including EAA AirVenture Oshkosh, which is the largest aviation event in the world. Additionally, there are several community organizations and volunteer groups that residents can get involved with to make a positive impact in the city.
Strong Job Market
Oshkosh has a strong job market with a variety of employment opportunities in various sectors, including aviation, healthcare, education, and manufacturing. The city is home to many major employers such as Oshkosh Corporation, Amcor, and Mercy Medical Center. The University of Wisconsin-Oshkosh is also a significant employer, providing job opportunities for educators and administrative staff to accommodate around 15,000 students.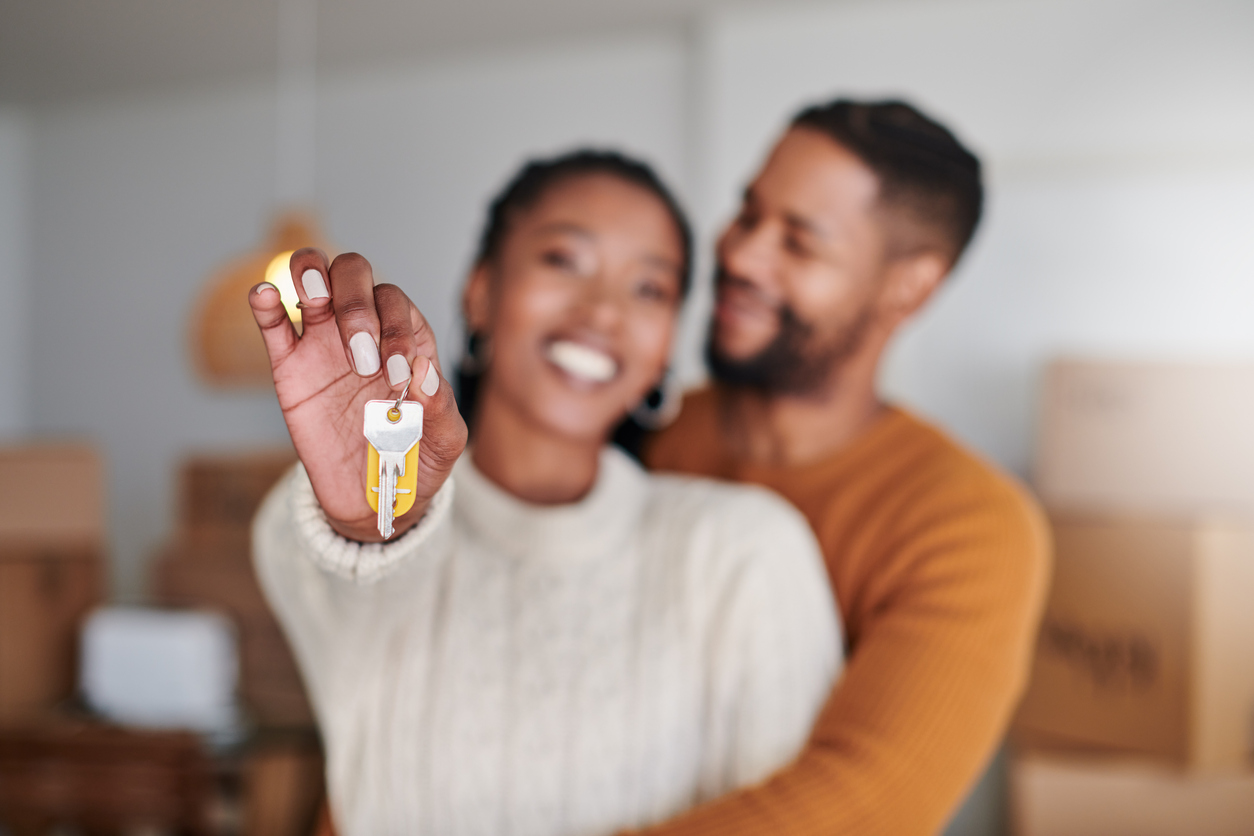 Cons of Living in Oshkosh WI
Weather
One of the biggest drawbacks of living in Oshkosh is the weather. The city experiences Wisconsin winters with heavy snowfall and freezing temperatures. The summers can also be humid, with occasional severe thunderstorms. This can make outdoor activities challenging and limit the amount of time residents can spend outside.
Transportation
Oshkosh is a relatively small city, and as such, the public transportation options are limited. The city has a small bus system, but it may not be convenient or efficient for all residents. If you're looking to live in Oshkosh, WI and travel to a larger city for work, that is doable with your own means of transportation.
Smaller Wisconsin City
While Oshkosh has a lot to offer in terms of outdoor recreation and community events, it may not be the ideal location for those who prefer a more urban or cosmopolitan lifestyle. It's a mid-sized city that offers a good balance between city amenities and small-town charm, but it may not have the same cultural or entertainment options as larger cities like Milwaukee or Chicago.
Overall, while Oshkosh has many positives, it's important to weigh these potential cons against the benefits when considering making it your home.
Let's Connect!
If you're interested in homes for sale in Oshkosh, WI - Contact our awesome team of realtors at Dallaire Realty! We're happy to assist you with any real estate-related questions.
Check out our local guides: