6 Reasons to Discover Appleton, WI Year Round
Posted by Greg Dallaire on Wednesday, July 19, 2023 at 10:30 AM
By Greg Dallaire / July 19, 2023
Comment
Looking for your next family destination? We highly recommend exploring (and even relocating) to the city of Appleton, Wisconsin! Located in the Fox Valley area in Wisconsin, Appleton is a upbeat city that hosts a wide variety of attractions and activities for visitors and residents throughout the year. Visit during the summer months and enjoy a Wisconsin summer - filled with outdoor activities on the water such as boating, and kayaking. Discover a Wisconsin winter and take part in activities like snowshoing, ice fishing and more! In this blog post, we'll explore six reasons why you should plan a visit to Appleton, WI, regardless of the season!
Are you in search of apartments, condos, or houses for sale in the Appleton, Wisconsin area? Let Dallaire Realty help with your searching pains! Our team is here to assist you throughout the entire home search process. If you're contemplating a move, we highly recommend considering Appleton, Wisconsin as your next destination!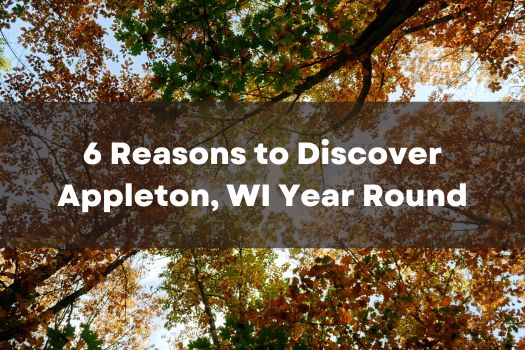 1. Wisconsin Outdoor Recreation
Appleton is home to many parks and trails, making it an ideal destination for nature lovers and outdoor enthusiasts! The city of Appleton hosts many outdoor based programs and events, allowing families and community members the chance to enjoy the outdoors year round. Visitors and residents can take on miles of hiking and biking trails, enjoy an outdoor community pool, or pack a picnic to enjoy in one of Appleton's many parks.
Looking to make a splash this summer? Tis the sea-sun! Visit a local waterpark in Appleton! Erb Pool and Mead Pool are two fantastic pools that will satisfy any little swimmer! Enjoy open swim, lazy rivers, water slides and more. Be sure to pack your sunscreen for a splashing good time!
Visitng during the winter months? Experience fun outdoor recreation opportunities such as snowshoeing, skiing, sledding, or ice fishing on the surrounding frozen lakes. Appleton's parks and recreation services maintains and highlights the many amazing things to do outdoors no matter the season. Participate in youth sports leauges, fitness and wellness opportunities, prestine golf courses, and so much more.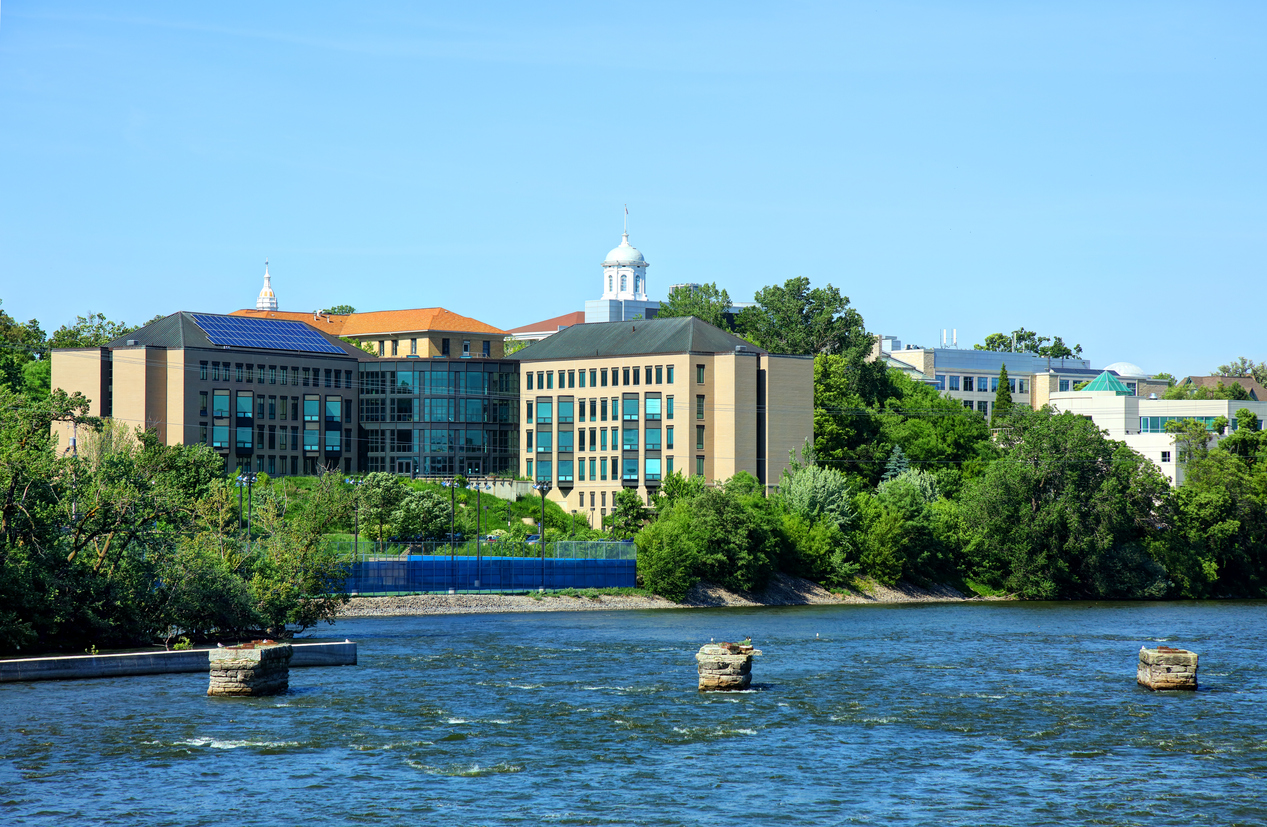 2. Lively Arts Scene in Appleton, WI
Despite the size, Appleton offers a vibrant arts and culture scene that is comparable to many larger cities. The Fox Cities Performing Arts Center (PAC), located in downtown Appleton, is a unique venue that hosts a variety of world-class acts, including Broadway shows, concerts, and more. Experience the arts at the PAC during the 2023-2024 season with a lineup including productions of Pretty Woman: The Musical, Beetlejuice, Les Miserables, Clue, The Tina Turner Musical, and much, much more.
Interested in learning more about the Appleton arts scene? Sign up for the free Fox Cities Arts and History Passport, which highlights large scale murals and live music events in one simple portal. Interact with the passport and redeem prizes thorughout your art walk!
The Trout Museum of Art, located on College Ave in Appleton, showcases an exquisite collection of visual artworks, with three floors of galleries that typically host around 12-18 exhibits a year! Explore work by local artists as well as international artists. The Trout Museum of Art features youth and adult workshops, as well as many events throughout the year. Indulge in lively music events, such as the Mile of Music festival, which brings together hundreds of artists from all across the country! Whether you're a lover of the arts or simply looking to experience a Broadway show, be sure to explore Appleton's thriving arts scene!
3. Appleton, WI: A Foodie's Paradise
Foodies will find themselves in heaven in Appleton, as the city delivers a delicious culinary scene with a focus on local ingredients. From farm-to-table restaurants to cozy coffee shops & cafes, you'll find a plethera of dining spots to satisfy just about anyone. Looking for a fun craft brewery or winery experience? Appleton is home to several brew-tiful spots, where you can try unique beverages made with local ingredients.
When in Wisconsin - you must cheese it up! Whether you're a lover of squeaky fresh cheese, or looking for deep fried cheese curds - Appleton has many amazing spots to pick up local Wisconsin cheese! Be sure to check out Simon's Specialty Cheese Store and explore a wide variety of Wisconsin produced cheeses, spreads, sausages, and gift assortments. Appleton's restaurants, breweries, and cheese shops will leave you craving for more.
4. Many Festivals and Events Throughout Every Season
The city of Appleton is well known by both locals and visitors for its lively festivals and events throughout the year. No matter the season - there's always something going on. From family friendly entertainment, to date night activities, explore the wide range of offerings here! In the summer, attend the Appleton Downtown Farmers Market, where you can browse local produce, handmade crafts, and tasty food trucks. In the fall, take on a mile of fun in Downtown Appleton at Octoberfest. With live music, german food, local arts, and family fun entertainment - this event is a must visit. During the winter months, take in the magic of the season at the spactacular Christmas parade or enjoy outdoor ice skating at a local rink. No matter when you plan your visit, Appleton's event calendar is filled with exciting things to do that will keep you and your family and friends active and engaged!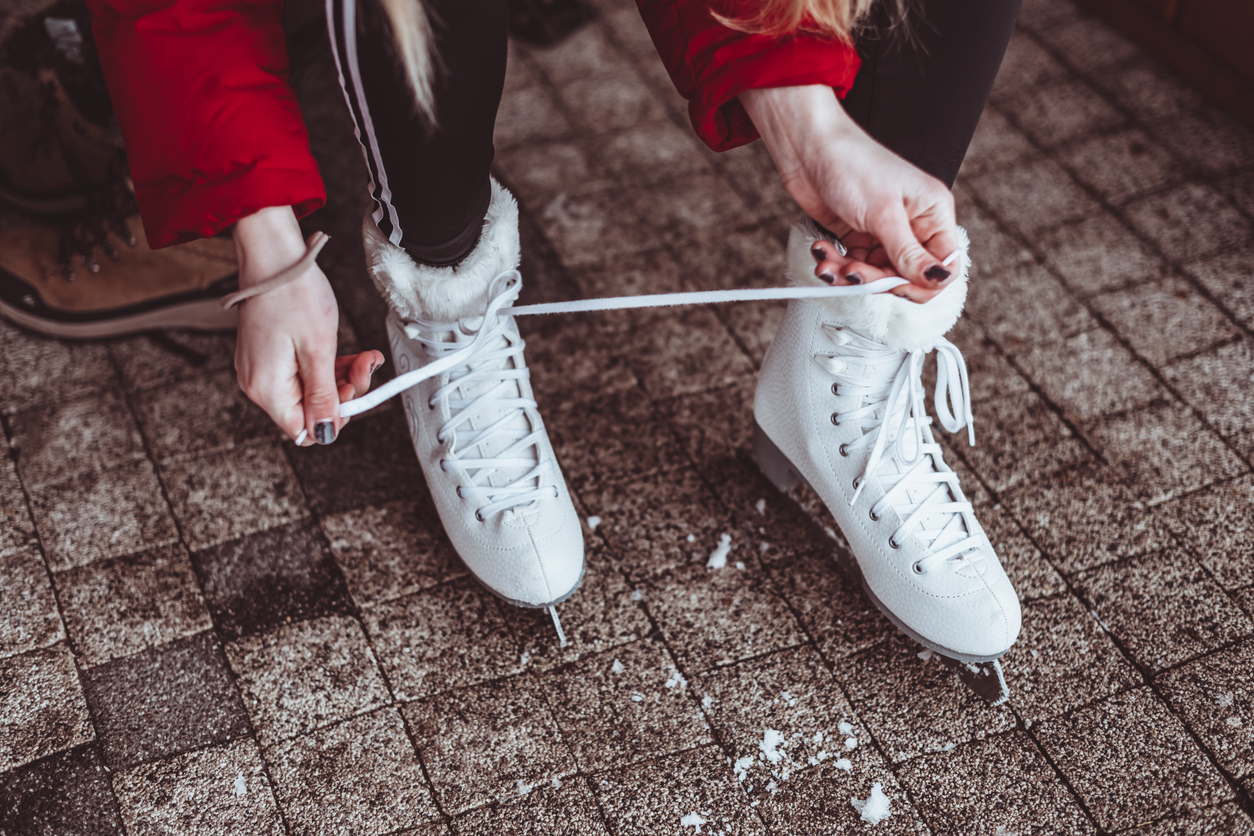 5. The Best Destination for Families
Whether you're a resident looking for fun things for the family to partake in this weekend, or a visiting with their loved ones and looking for something to do - Appleton is home to many family friendly activities and attractions! Some of Appleton's family friendly highlights include the Building for Kids Children's Museum, The Fire, Altitude Trampoline Park, and much more. Enjoy interactive exhibits and hands on activities at Building for Kids Children's Museum - located in Downtown Appleton. Looking for an active attraction? Bring the whole family out to the Altitude Trampoline Park or Xtreme Air and jump the day away!
Another fan favorite amongst Appleton locals and visitors is Badger Sports Park. This exciting destination features 23,000 square feet of fun! Race the family in a go-kart ride, enjoy mini golf and other outdoor activities in the warmer months, and explore the wide variety of games throughout the interactive game room!
6. Sport Fans Heaven
Did you know that Appleton is home to a minor league baseball team? Visit Appleton, Wisconsin and swing into a Wisconsin Timber Rattlers game! Grab tickets for a game and experience daily specials including Bang for Your Buck Tuesdays, which includes $2 hot dogs, sodas, and beers! Or purchase tickets to a Friday game and view post game kid's activities and fireworks. With tickets starting at $10 - you can take the entire family out for a low cost night out!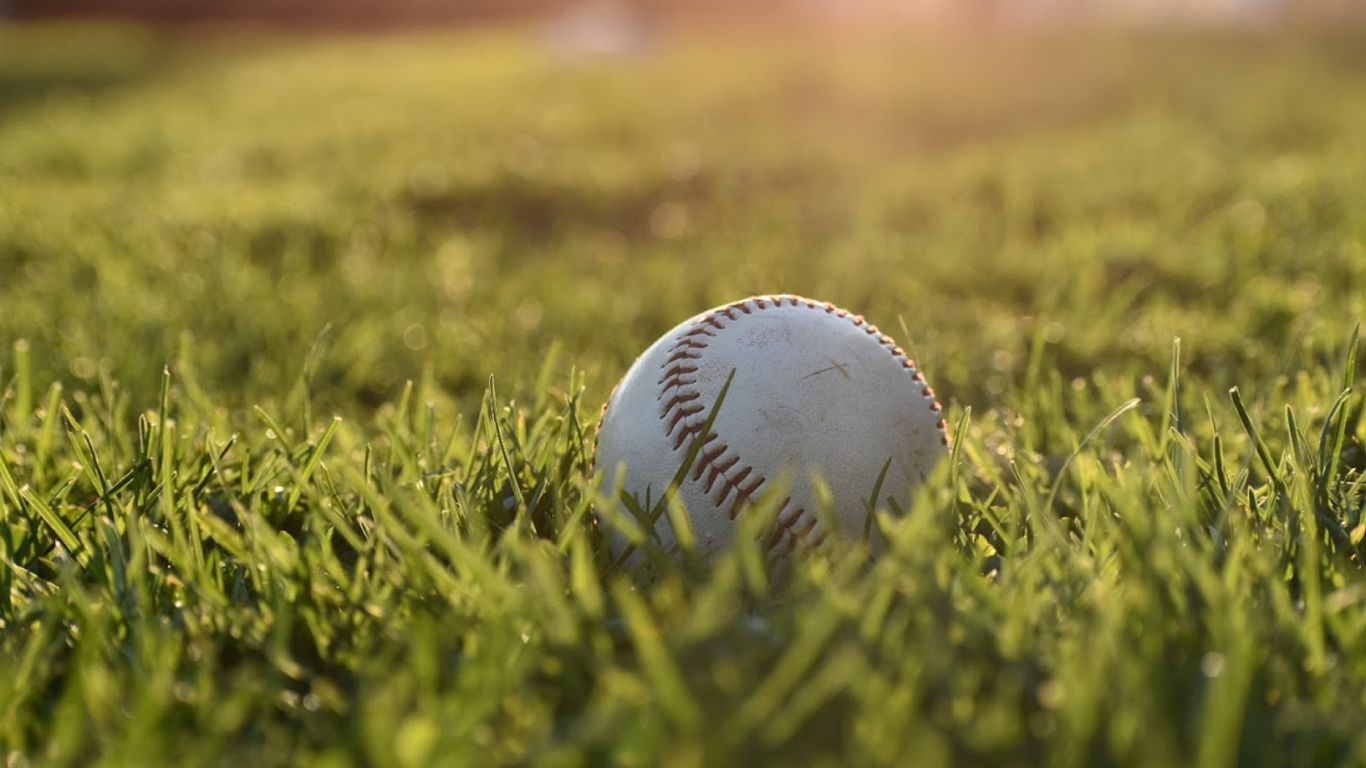 Dallaire Realty: Your Local Guide
Appleton, WI offers an abundance of year round activities and events fit for everyone! Don't believe us? Come see for yourself! Looking to make a permanent move to the area? Stuck searching for housing options for sale in Appleton, Wisconsin? Feel free to give us a call with any real estate needs - we're more than happy to help with your home buying process at Dallaire Realty!
Check out our local guides: