Things to Do in De Pere, Wisconsin
Posted by Greg Dallaire on Saturday, April 15, 2023 at 6:15 AM
By Greg Dallaire / April 15, 2023
Comment
Are you looking for things to do in De Pere, Wisconsin? We've got you covered! Check out this blog to learn more about the awesome things to do in the De Pere area!
From live music, to fantastic restaurants, to year round attractions - there is so much to do in De Pere, Wisconsin! Whether you're visiting, residing, or looking to relocate to the city of De Pere, we're here to share a few things you can discover in this awesome city! While helping buyers find amazing properties around the state of Wisconsin is Dallaire Realty's main goal - we love to share information that can help you learn more about this awesome state! If you're looking for houses for sale in De Pere, Wisconsin, we'd love to assist you with your home search and home purchasing process.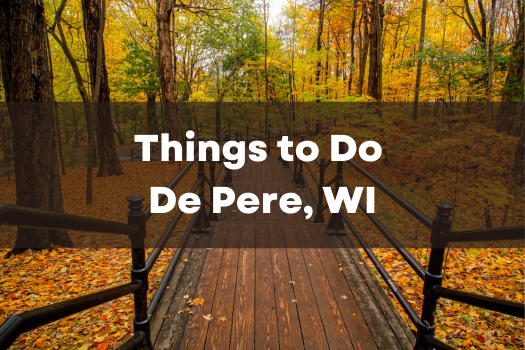 With a population of 25,000, De Pere, WI is home to unique shopping, excellent dining, and live entertainment. Located near the city of Green Bay, De Pere is a friendly community that offers many city wide events, takes pride in the area's history, and plays a big part in the growing Greater Green Bay area.
The VFW Aquatic Facility in De Pere opened in June of 2021 and features pools, slides, diving boards, and much more! With something for every age - this aquatic facility is open June through August and is the perfect spot for a warm, sunny day. Enjoy open swim time - where De Pere community members can enjoy this aquatic center - as well as lap swim memberships, and swimming lessons. Looking for a spot for your child's next birthday party? Host your event at the VFW Aquatic Facility - and have access to pool, inflatable and concession rentals!
Throughout the summer - enjoy open swim giveaway days and special events. Take the family out for Flotation Fridays - where you can complete an inflatable obstacle course! If you're looking for something fun to do this summer - be sure to make plans to visit the VFW Park!
Voyageur Park
Voyageur Park, located at 00 William St, De Pere, WI, is a beautiful park located in De Pere, Wisconsin, that offers a wide range of outdoor activities and attractions for visitors to enjoy. Here are just a few of the many things to do at Voyageur Park!
Take a stroll along the Fox River - The park is situated along the Fox River, providing a picturesque setting for a relaxing walk. The park's scenic trails offer stunning views of the river and the surrounding natural beauty.

Enjoy a picnic - There are plenty of picnic tables and grills throughout the park, making it an ideal spot for a family picnic or a fun lunch date!

Play disc golf - Voyageur Park has a challenging 18-hole disc golf course that winds through the woods and along the river. It's a great way to enjoy the outdoors and challenge yourself.

Play on the new playground - The park's playground is a popular spot for kids of all ages and is inclusive and ADA compliant. It features swings, slides, climbing structures, and other fun equipment.

Go fishing - The Fox River is a great spot for fishing, and Voyageur Park has a fishing dock for local and visiting anglers. Fish for trout, catfish, and other species in the river!

Attend a concert or event - The park hosts many events and concerts throughout the year, including the popular De Pere City Band Concert Series during the summer months.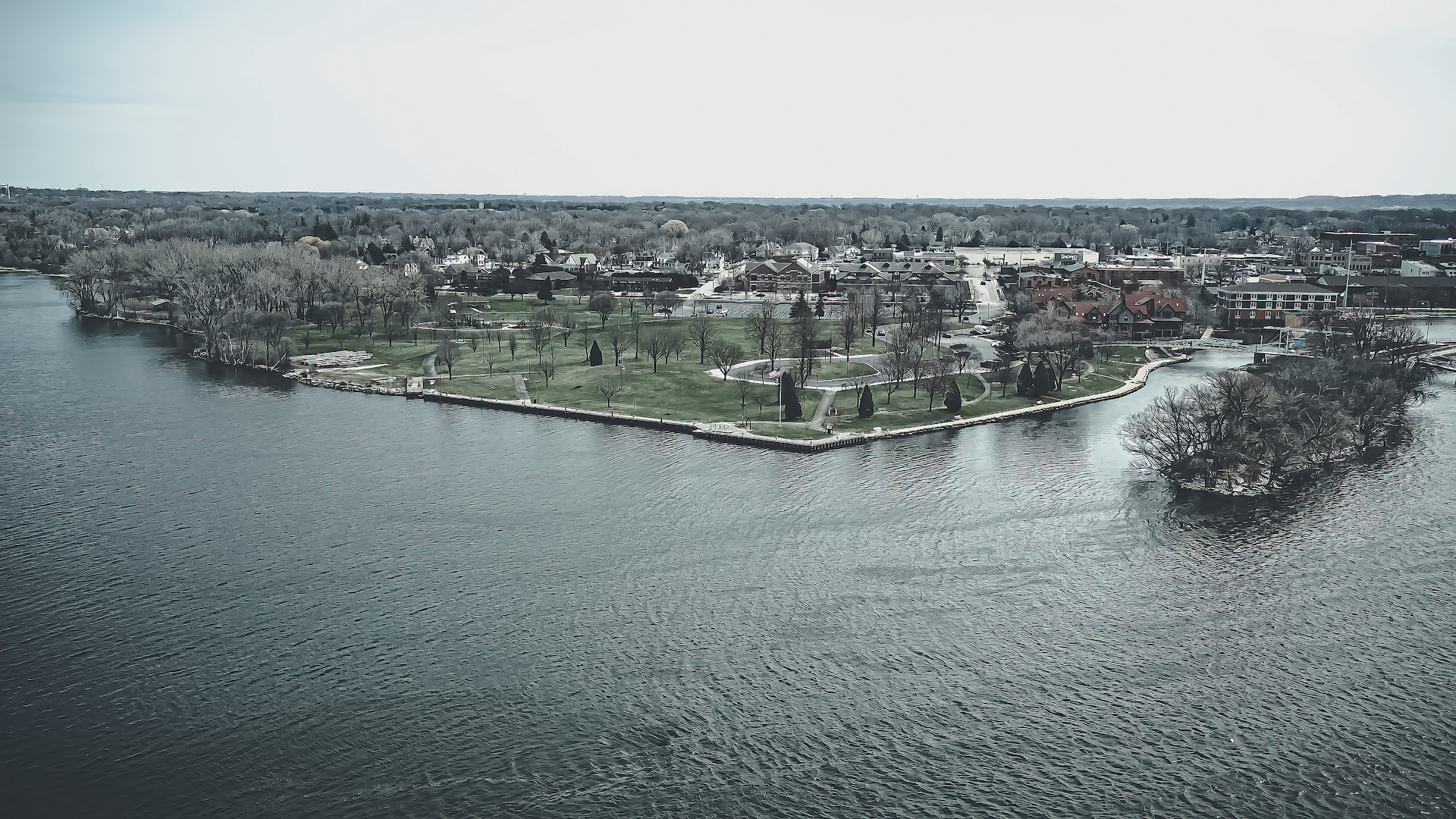 There is so much to do at the annual Celebrate De Pere event! This official kick off to summer takes place at Voyageur Park over Memorial Day weekend - May 27 - 29, 2023. This fun filled holiday weekend includes live entertainment, a car show, fireworks, food trucks, things for kids to do, a marketplace, a parade, a fishing tournament and even a Redneck Regatta homemade boat race! Enjoy a fun filled weekend with the family - or meet up with friends for some local live music and a bite to eat! Stick around for fireworks, and be sure to check out the Memorial Day parade.
One of the most unique things to see at the annual Celebrate De Pere event is the Redneck Regatta! This boat race features homemade boats - which are built with cardboard, wood glue, duct tape, packing tape and spray paint for decoration! With teams of 2, watch these homemade boats float and race for the championship trophy belts!
St. Norbert College, located in De Pere, Wisconsin, is a beautiful campus with plenty of things to do. Here are some activities to enjoy on the St. Norbert College campus:
Attend a sporting event: St. Norbert College is home to numerous NCAA Division III athletic teams, including football, basketball, and hockey. Watching a game or match is a great way to show your school spirit and bond with fellow students.

Explore the Miriam B. and James J. Mulva Cultural Center, which is home to St Norbert's art collection with over 4,000 works of art from around the world. The center also hosts exhibitions, lectures, and performances throughout the year.

St. Norbert College is situated on the banks of the Fox River, offering beautiful views and plenty of opportunities for outdoor recreation. Walk, hike or bike along the riverfront trail, relax in the college's beautiful arboretum, or enjoy a picnic on the lawn.

Attend a concert or performance! St Norbert's music department puts on a variety of concerts throughout the year, including performances by the college's choir, orchestra, and jazz ensemble. The school also hosts a variety of theater productions and other performances throughout the year that are open to the public.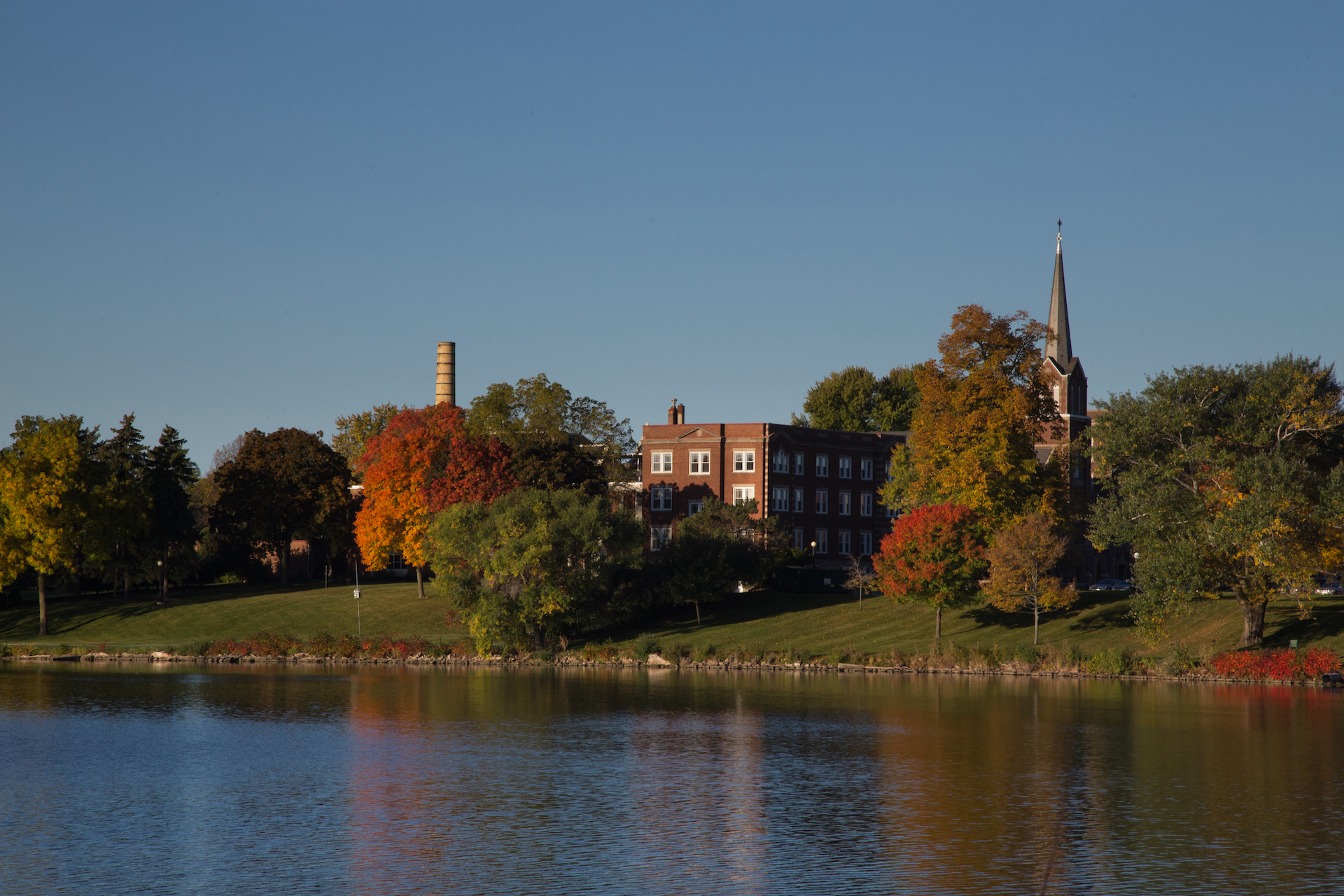 If you're looking for a fun thing to do this summer - a ride on the River Tyme is the answer! This fully renovated river boat served time on the Tennessee River and even the Mississippi River! These days the River Tyme river boat can be found docked on the Fox River in De Pere. With public cruises available throughout the summer - this 90 minute cruise features daily themes, a full service bar, entire crew, and can hold up to 49 passengers! Whether you're interested in taking the family out for a fun ride down the Fox River, or looking for something special to do on your next date night out - book your reservation on the River Tyme!
Book a 2 hour dinner on the boat, reserve your spot on a summer sunset cruise, or hop on a Families on the Fox tour, which runs every other Sunday. Looking for a private charter option? Reserve the entire boat for your next family get together, team building night, or friends night out!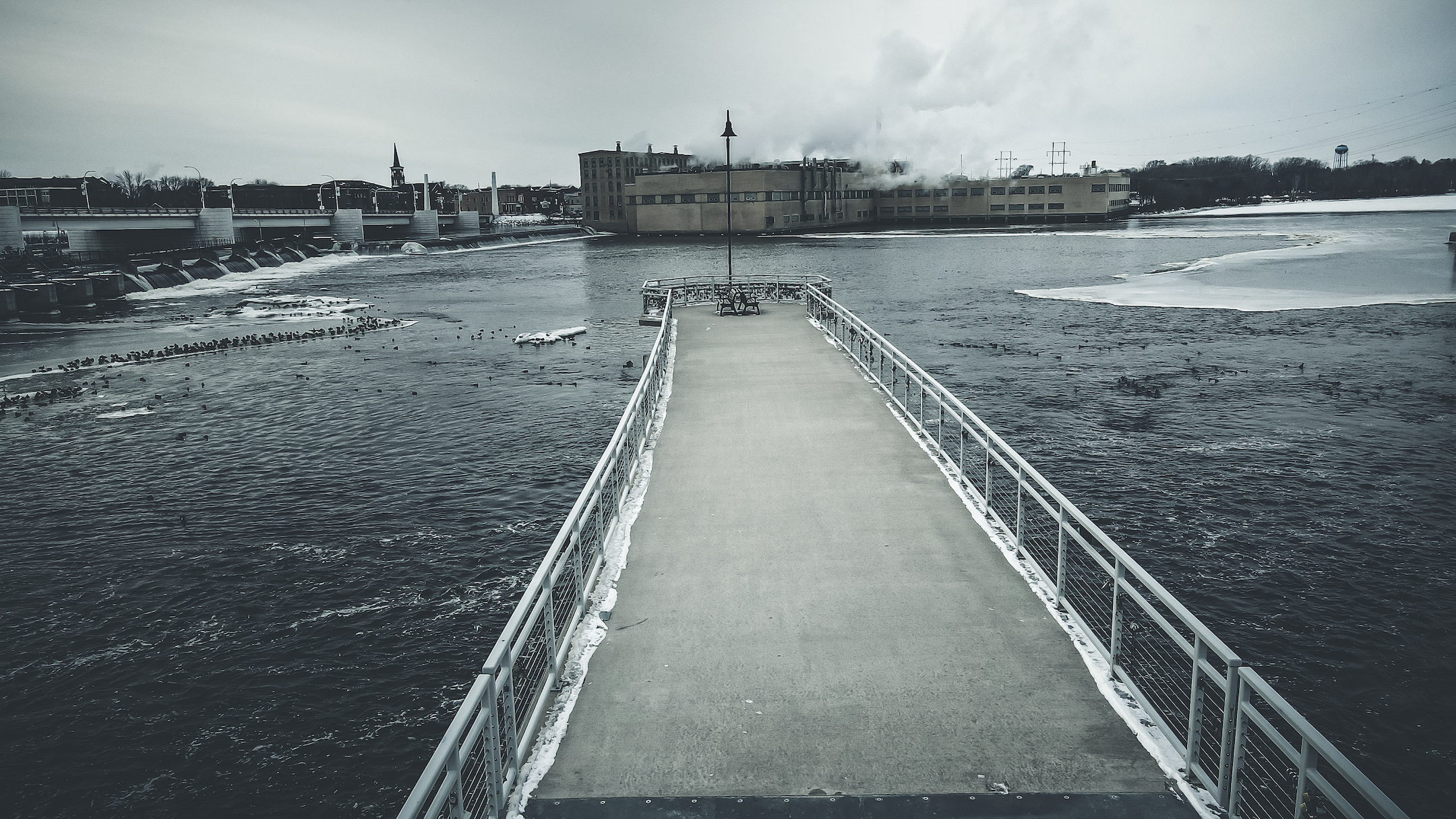 We're Happy to Help!
De Pere is a welcoming and fun community in Wisconsin. Whether you currently live in De Pere and are in search of your next home, or in the process of relocating to the city of De Pere - we're happy to help with any questions you may have about real estate in the area!
Check out our local guides: