10 Things to Know Before Moving to Appleton, WI
Posted by Greg Dallaire on Monday, March 6, 2023 at 5:15 PM
By Greg Dallaire / March 6, 2023
Comment
Looking at relocating to the Midwest? We highly suggest Wisconsin as your first choice! With a plethora of lake towns, beautiful nature trails, great business opportunities, excellent education systems, and overall a wonderful place to live, work, raise a family - Wisconsin is definitely the place to be! We at Dallaire Realty are here to help with your real estate needs! Today we're here to share 10 things you should know before moving to the city of Appleton, Wisconsin.
There is something for everyone in this quaint midwestern city, with houses for sale in Appleton, WI ranging from affordable two-bedroom family homes to stylish condo apartments in affluent neighborhoods.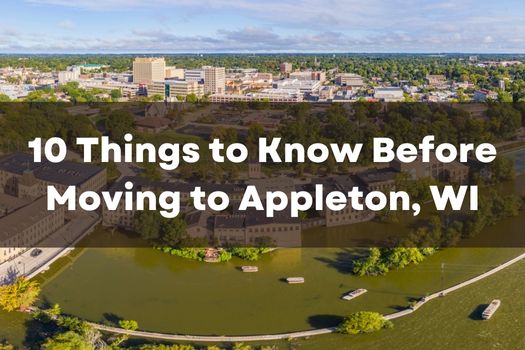 About Appleton, WI
Appleton is a thriving community of around 76,000 individuals located on the Fox River in Wisconsin. Appleton has a lot to offer, including a bustling downtown, a terrific music and arts scene, activities for the whole family, and much more. Appleton was incorporated as a village in 1853 and then a city in 1857 and has been well known as home to Lawrence University. Development of the city of Appleton, WI first started within the paper industry. A few notable things about Appleton, WI:
1853: First paper mill built in the city
1882: Nation's first ever hydroelectiric plant began operation on the Fox River
1886: Nation's first operation of a commercially electric streetcar company
1965: Appleton International Airport (ATW) was dedicated
Community
This historic city is loved by many locals - as well as many visitors - year round. Appleton is a mid-sized city, but is located near many major cities in Wisconsin - only about 30 miles south of Green Bay, WI and 100 miles north of Milwaukee, WI. This Midwestern city encompasses friendly neighbors, low crime rates, excellent school systems (both K-12 and higher education opportunities, and has a relatively low cost of living. Moving to Appleton, WI - one could enjoy the cities charm, many restaurants and bars to visit, a wide variety of parks and outdoor recreation to partake in, as well as many opportunities within the business world.
Affordability
Residents love living in Appleton, WI due to its affordability. With a wide range of houses on the market, families or individuals searching for their next home can find a variety of properties. From condos, to townhomes, to apartments, houses, and new development areas - Appleton is a great city to relocate to! Contact us today to learn more about the market in Appleton or to help find your ideal property in Appleton.
Seasons
Appleton, located in Wisconsin, gets all four seasons! At the beginning of the year, one can experience a true Midwest winter! Enjoy the snowy season and all the recreational fun that comes with it. Take up cross-country skiing and snowshoeing! Or if you're interested in being out on the water in the winter - learn more about the ice-fishing season. As warmer weather rolls in, Spring in Appleton is a must see. Enjoy fresh blooming gardens, warmer temperatures, and better accessibility to public parts located in the city. Enjoy a stroll through the park, shop downtown Appleton, and enjoy outdoor dining on a patio at a local restaurant.
As summer weather approaches Wisconsin - Appleton is bustling with fun events such as the Downtown Farmers Market, Mile of Music, and many other outdoor adventures! Take advantage of fishing, biking trails, boating, jet skiing, and more. Fall is such a wonderful time of year in Appleton. Take in the colors of the changing leaves and enjoy the autumn breeze.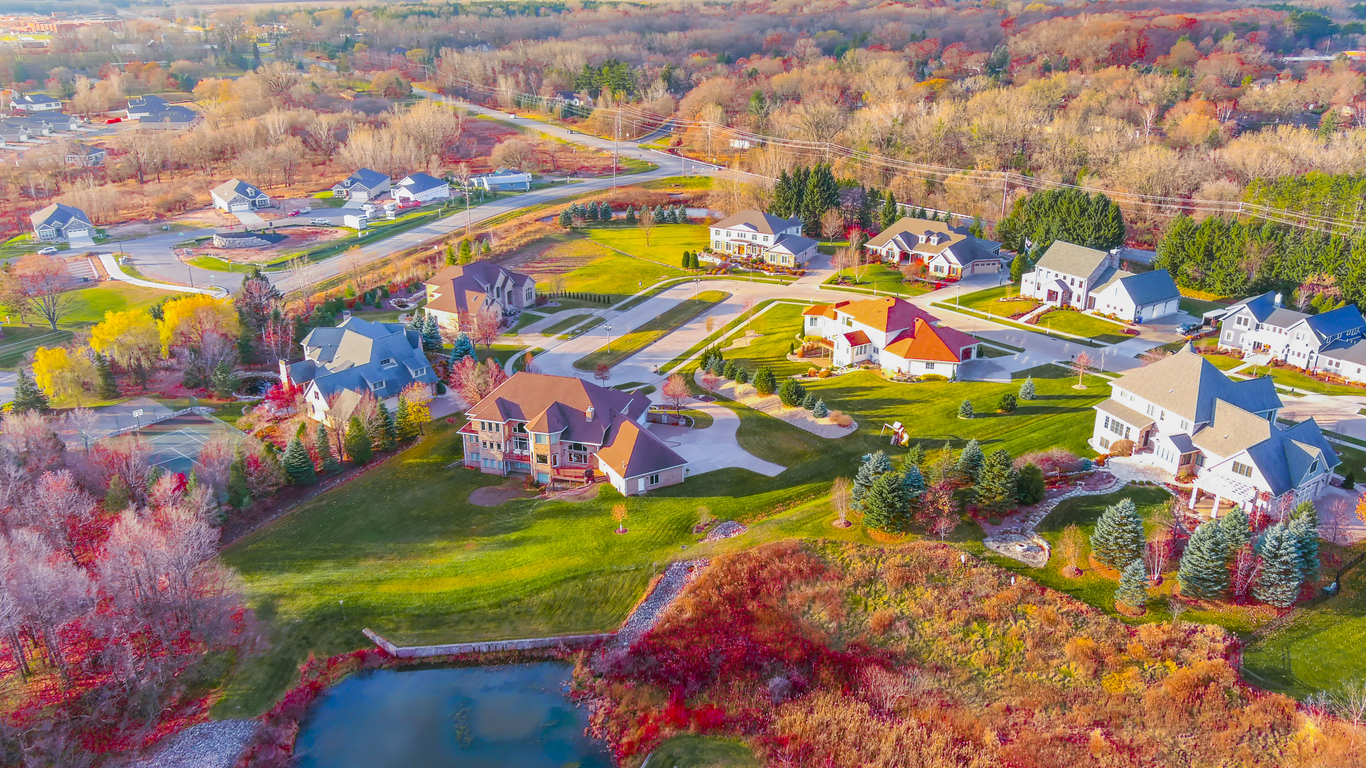 Education
Founded in 1847, Lawrence University is a private liberal arts and sciences and conservatory of music undergraduate college located near Downtown Appleton, Wisconsin. Lawrence University offers both educational opportunities as well as many athletic opportunities. Men's sports include baseball, basketball, cross country, fencing, football, ice hockey, soccer, swimming and diving, tennis, and track and field. Women's sports include basketball, cross country, fencing, ice hockey, soccer, softball, swimming and diving, tennis, track and field, and volleyball. This higher education institution has enrollment around 1,500 students each year and is a great opportunity for undergraduates looking to gain a degree while living in a fun and thriving city such as Appleton, WI.
Many other public and private K-12 schools are scattered throughout the city, making Appleton a perfect place to reside. Whether you're planning to raise a family or looking into higher education opportunities - Appleton is a great city for all!
Things to Do
There are so many things to do year round in the city of Appleton, WI. Explore the indoor market November through February months, and the outdoor market all summer long! Browse a selection of local produce, craft vendors, food trucks, and family-friendly activities such as face painting, crafts and more. Enjoy live music and tasty eats!
Speaking of live music - Appleton is home to many music venues and musical events throughout the year. Visit Mile of Music in August for a one-of-a-kind summer festival with over 200 national and local musical artists! Mile of Music gets it's name from stretching a mile long in Downtown Appleton. The Fox CIties Performing Arts Center (PAC) is another very frequented year round spot for many musical and theater lovers. Enjoy performances, music acts, and even Broadway productions.
Arts
Downtown Appleton is home to the Fox Cities Performing Arts Center. This upscale venue encompasses the arts and culture. With many well known performances happening on the PAC year round - it's a must visit! Learn more about the arts scene in Appleton by visiting the Lawrence Memorial Chapel at Lawrence University. This performing arts venue seats around 1,000 people and is used for many public events including concerts, Lawrence Artist and Jazz series, and meetings. Another venue on Lawrence University campus is the Stansbury Theater. WIth seating for around 450 people, this theater is used for operas and musicals!
Appleton hosts many art centric and music events throughout the year, and is home to many galleries, studios, and museums.
Nightlife
Looking for the perfect spot for your upcoming night out? Appleton has numerous bars, comedy venues, and entertainment spots to experience! Discover Appleton's night scene - whether you're looking to celebrate a birthday or special occasion, or attending an event - you will not be disappointed! In the summer months, take advantage of bars, restaurants and venues in Appleton, WI that offer outdoor seating. Curl up with a tasty drink by an outdoor fire and chat the night away with friends.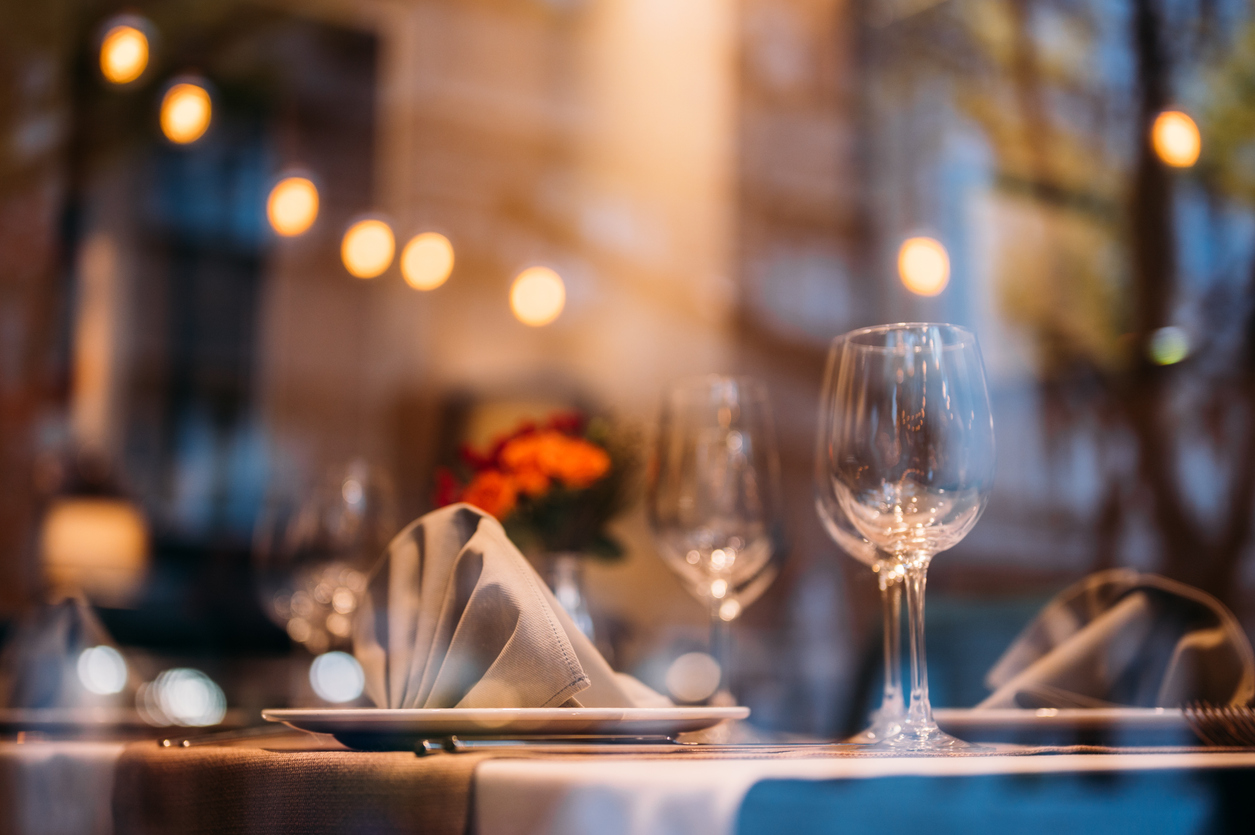 Dining Scene
There are a variety of dining options throughout the Appleton area! Whether you're looking for a fine dining experience, a healthy restaurant option, or a spot to pick up a quick lunch - Appleton restaurants have you covered. Enjoy fun dining experiences in Appleton such as SAP - where you can enjoy seasonally inspired dishes. Open for breakfast, brunch and lunch, this restaurant has a wide variety of menu options and coffee creations.
Looking for your next date night spot? Check out our recent blog on Fine Dining in Appleton, WI. We highlight many high end restaurants that are the perfect spot to take your family on a fancy night out, enjoy a date night, or have a fun happy hour with friends or coworkers! With so many options in Appleton - you are bound to enjoy great food and drinks whether you're visiting the area, or residing in the city.

Events
Whether you currently live in the city of Appleton, or are looking to relocate to the area - Appleton has year round events ranging from art and music events, to family friendly events and more!
Enjoy restaurant week, which highlights the excellent local dining options in Appleton, is a great way to discover new restaurants, or try something new at one of your favorite restaurants. This week-long event offers coursed out meals that can be enjoyed with family and friends.
The Downtown Appleton Farmers Market is a must visit - beginning typically in June and running through early October! Every Saturday, both locals and visitors can experience all types of vendors. From local farmers selling fresh produce and baked goods, to music acts, to arts and craft vendors - there truly is something for everyone to explore at the outdoor market! College Avenue is closed off to vehicle traffic during the market times - as the market stretches four blocks in Downtown Appleton!
Be sure to check out the year round fun in Appleton, WI!
We're Happy to Help!
Looking to relocate to Appleton, Wisconsin soon? Be sure to contact one of our stellar Dallaire Relator's to find your dream home. We hope this blog post was helpful and you learned a few new things to know before moving to Appleton, WI. We would be pleased to assist with any of your real estate-related questions!
Check out our local guides: