Unique Things to Do in Oshkosh, WI
Posted by Greg Dallaire on Saturday, February 11, 2023 at 3:30 PM
By Greg Dallaire / February 11, 2023
Comment
If you're moving to Oshkosh, WI or looking for things to do - this blog is for you!
We've rounded up the unique things to do while visiting, relocating, or residing in Oshkosh, Wisconsin. Whether you're an aviation enthusiast, a foodie, or lover of all things outdoors, there's something for everyone to enjoy in Oshkosh.
Oshkosh, Wisconsin is a city of roughly 70,000 people with a great mix of new development properties, apartment and condo complexes, as well as charming original houses. If you are looking for homes for sale in Oshkosh our website has you covered. Oshkosh is a great place to live - with affordable housing, a highly ranked education system, many job opportunities, and much more. If you're interested in learning more about the area - our awesome team of realtors at Dallaire Realty are ready to help!
Every city has some special about it that both locals and tourists value. We've put together a list of the unique things to do in Oshkosh, Wisconsin, so keep reading to find out more!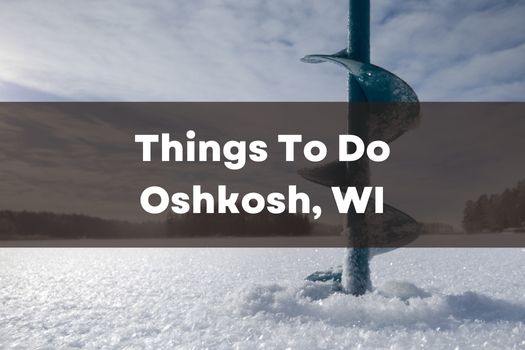 Did you know Oshkosh is home to one of the world's largest airshows? Airventure takes place in Oshkosh, WI at the Experimental Aircraft Association (EAA) grounds, which consists of an Aviation Center, Museum, Education Center, and more. Whether you're a pilot or an aviation fanatic - EAA is a year round destination!
EAA's Airventure is typically held during the last week in July. Families, pilots, businesses, and individuals from all around the world travel to Oshkosh, WI for a week of celebration. Event goers can enjoy various air show activities (including incredible night air shows without of this world fireworks), educational forums and workshops, access to the grounds featuring all kinds of aircrafts, and even admission to the EAA Museum!
If you're not able to visit during the week of Airventure - no worries. The EAA Museum is a year round destination and features over 200 historic airplanes! Experience world-class displays and galleries featuring aviation artifacts - both new and old. Bring the entire family and explore the KidVenture area, which features many hands-on activities, fun interactive simulations and more!
Enjoy EAA with 600,000 other attendees during AirVenture week, and make sure to visit the museum, one of the best aviation destinations in the world!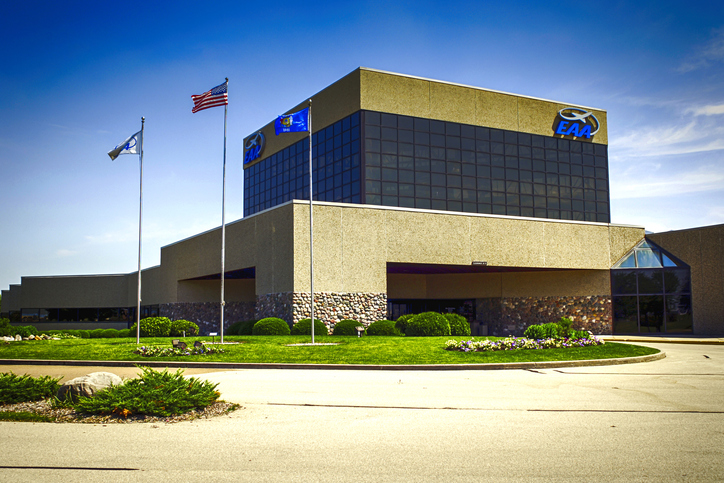 Since 1942, Hughes' Home Maid Chocolates has made and sold chocolate creations at the same location - within a basement of a residential home in Oshkosh, Wisconsin. You may miss Hughes' when driving down Doty Street as it blends into the quaint neighborhood. Located at 1823 Doty St, the third generation of candy makers can be found hard at work using the same recipes since the business first opened.
Step into the side door of Hughes' Home Maid Chocolates and down a small set of steps to see where the chocolate magic happens. Purchase these chocolates both on site, or online. Both residents of Oshkosh and visitors always comment on the memories they've made while visiting Hughes' chocolates or enjoying the delicious candies.
From toffee, to delicious cream fillings, nut creations, seasonal specials and more - Hughes' Chocolates are a must try!
Plan on visiting Hughes' soon? We highly recommend the oysters (milk chocolate or white chocolate), or choose a variety box to get a little taste of everything!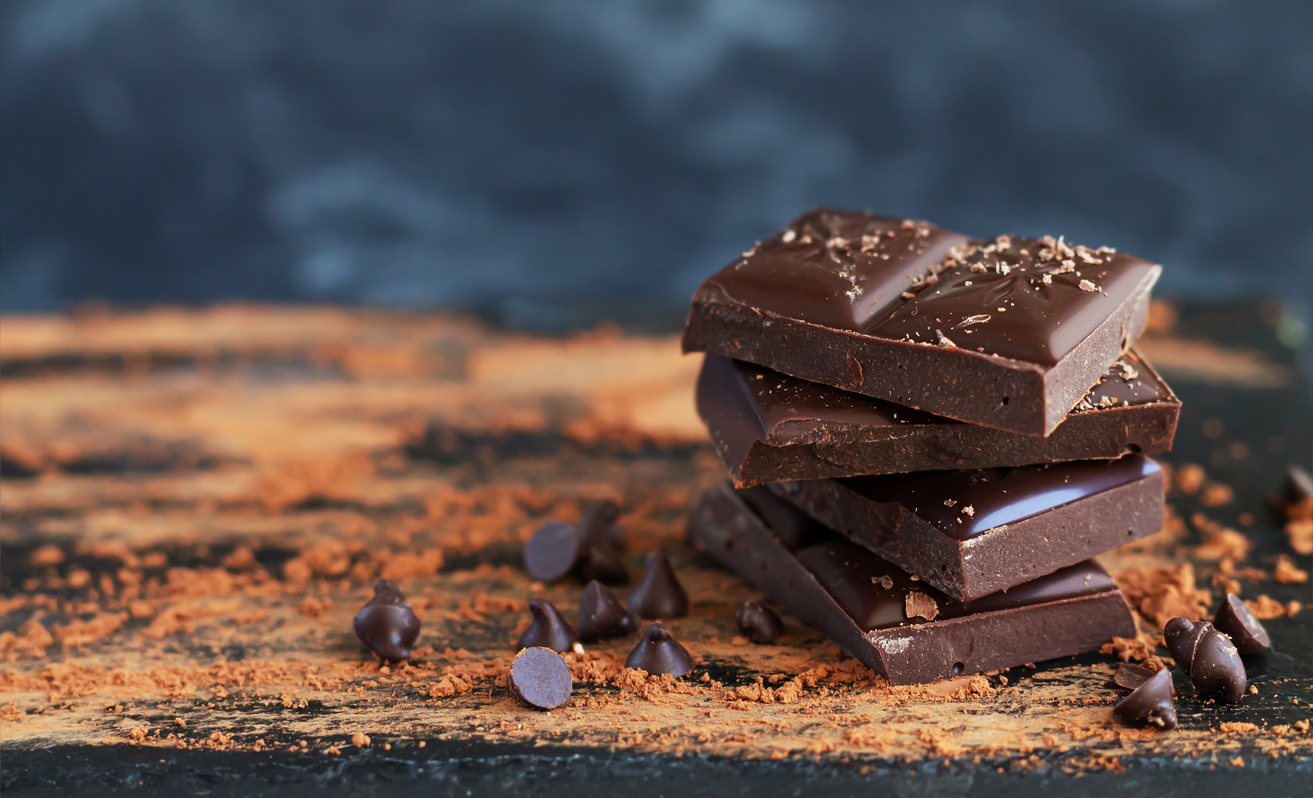 Plan a night out at the Oshkosh Arena, and experience a G-leauge basketball game! The Wisconsin Herd plays in Oshkosh, Wisconsin at the Oshkosh Arena, and is the G-league affiliate of the Milwaukee Bucks.
Attend an upcoming Wisconsin Herd basketball game and enjoy family friendly entertainment! Get a chance to see these upcoming stars of the NBA in action. While watching the game, the crowd is involved in on and off court entertainment and even gets an opportunity to meet Pointer, the official mascot of the Wisconsin Herd!
Looking for the perfect indoor activity? Get tickets to a Wisconsin Herd game and you will not be disappointed.
Menominee Park, located in Oshkosh, Wisconsin, is one of the largest parks in the area. Along the shores of Lake Winnebago, you can find a zoo, many trails, community areas, parks, a beach, and more! Although the park is best to visit in the warmer months, visitors enjoy the winter months by attending events such as the Celebration of Lights throughout the month of December, enjoying winter ice skating, ice fishing and more!
How to Enjoy Menominee Park:
Take a stroll throughout the paved walking trails, or enjoy a nice bike ride or rollerblading session!
Partake in the fishing and boating scene on a lovely sunny day.
Enjoy free admission to the Menominee Park Zoo, which features 8 acres and is home to around 50 animals! Be sure to check out the newest Wolves exhibit!
Pack a lunch and enjoy a picnic in the park.
Bring the kiddos for a ride on a train!
Enjoy recreational sports, including baseball, softball, soccer, tennis, pickleball, volleyball, frisbee and more!
The Grand Oshkosh is a true gem to the city of Oshkosh. Originally known as The Grand Opera House when opened in 1883, this building is one of the most historic places in Oshkosh. Today, the Grand hosts over 100 performances yearly, including local and national artists, and holds a total of 550 individuals.
With original seating of over 1,000 people - The Grand has been through many renovations throughout it's 140 years in business. At one point, The Grand was purposed as a movie theater - before being restored to a performing space once again. With much of the original craftsmanship still intact - this gorgeous attraction brings in thousands of attendees throughout the year.
When October rolls around - The Grand Oshkosh is transformed into a haunted theatre. As known to be haunted by multiple spirits, the Haunted Happenings Tour takes you on a in depth look at The Grand. Learn the history of how The Grand Oshkosh became what it is today, and hear stories of it's past. Take a family friendly tour - or a late night tour for a fun spooky time!
With many local artists and local schools taking the stage - there's no wonder The Grand is such a treasure in Oshkosh.
Ice Fishing and Sturgeon Spearing
Oshkosh is situated between Lake Winnebago and Lake Butte Des Morts with the Fox River running through the heart of the city. With many water ways comes many opportunities to enjoy the water, especially when Lake Winnebago is known as the largest inland lake in the state of Wisconsin!
You may notice the hundreds of boats cruising up and down the Fox River all day long throughout the warmer months. In the winter - the water looks a little different. Frozen over! Watch ice fishermen as they catch a variety of fish including white bass, walleye, and even sturgeon! Sturgeon spearing is a winter tradition in Oshkosh, Wisconsin, with opening weekend typically falling in early February.
Oshkosh is home to many fishing events such as Battle on Bago - both the summer and winter editions. Enjoy a classic Wisconsin fish fry after a fun day out on the iced over lake.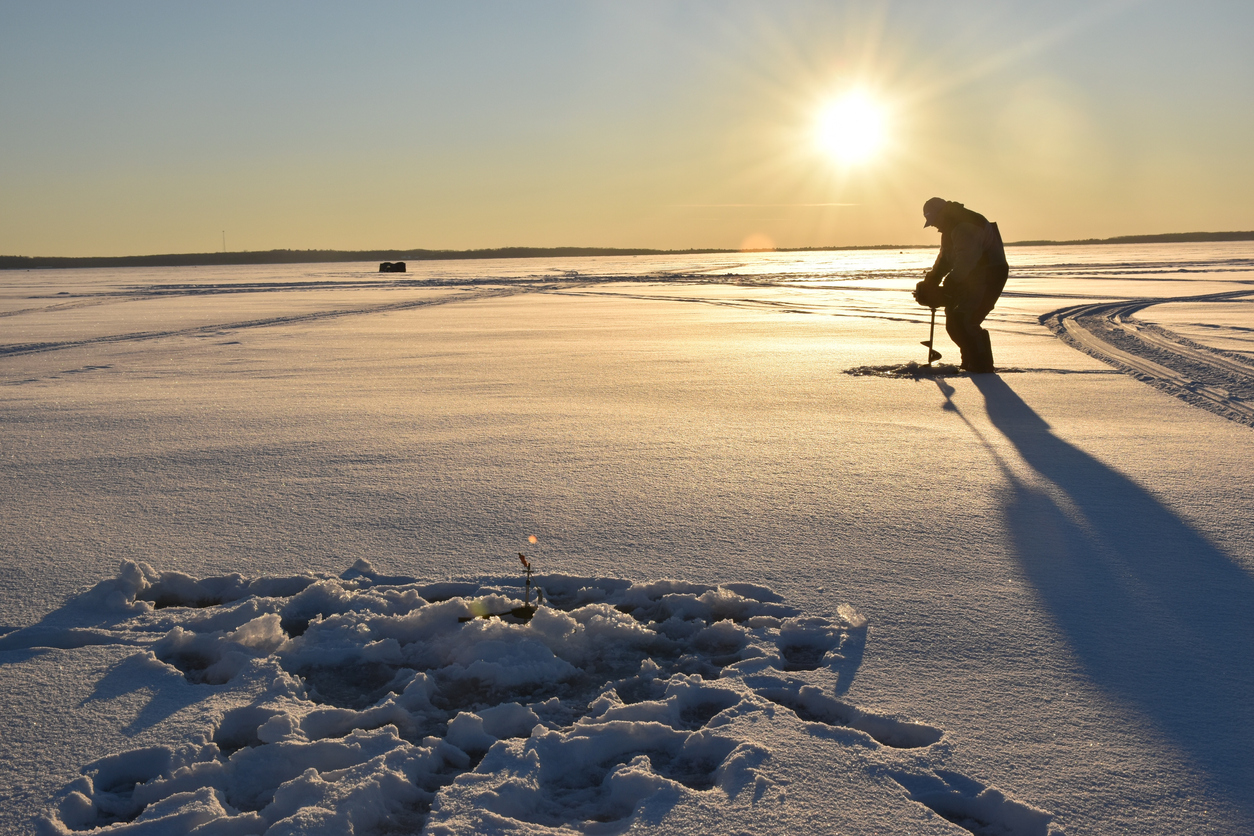 We're Happy to Help!
Whether you're an Oshkosh local, or are looking to relocate to Wisconsin, be sure to connect with your Dallaire Realtor to learn what their favorite place is to visit in town. There's so many hidden gems in Oshkosh, Wisconsin - we'd love to hear your favorites! Leave a comment below - and as always - we would be pleased to assist with any of your real estate-related queries!
Check out our local guides:
10 Best Restaurants in Downtown Oshkosh