Homes for Sale in West De Pere
West De Pere Homes for sale
September 23, 2023
Moving to De Pere's West Side
Residential settlements began to emerge from the rolling hills on the west side of the Fox River in the 1850s, and the community came to be known as the Village of West De Pere. In 1870, the Village of West De Pere became the City of West De Pere, expanding rapidly as the Fox River was tamed by dams and locks. Newcomers arrived, commerce boomed, and in 1883 the City of West De Pere changed its name to the City of Nicolet in honor of French explorer Jean Nicolet. Soon after, in 1887 Nicolet changed its name back to the City of West De Pere, and was later annexed in 1890 to become part of the City of De Pere.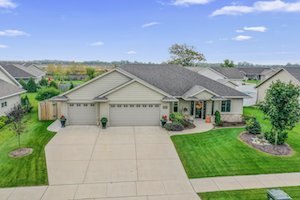 West De Pere provides a unique lifestyle opportunity full of downtown entertainment and easy access to the Fox River & bay of Green Bay with multiple boat launches. Downtown, the historic & picturesque St. Norbert College on the banks of the Fox River offers fine-arts performances open to the public, and a stadium for those who like to "root for the home team." Those moving to West De Pere enjoy large parks such as VFW Park & Aquatic Center, and smaller parks conveniently woven into the neighborhoods. Craft breweries, nightlife entertainment, boutique shopping, fine dining & specialty eateries are just a few of the offerings you'll find when moving to West De Pere. Just west of downtown, the Main Avenue corridor contains familiar chain restaurants, grocery stores, home improvement stores, and quick access to Interstate 41 & Wisconsin State Hwy 32/57. With its downtown entertainment, large parks, and great dining options, it's no wonder that so many locals are moving to West De Pere!
West De Pere Schools
West De Pere School District's community-focused educational institutions celebrate their attendees' diverse backgrounds and promote a successful curriculum. Serving the downtown & shore of the Fox River, Westwood Elementary is home to 765 4k-5th grade students. Westwood encourages students as young as 3rd grade to participate in student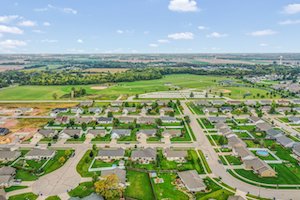 council, and offers a well-rounded approach to arts, health/fitness, and peer interaction. Opened in 2007, popular Hemlock Creek Elementary was expanded in 2016 to serve the growing community and currently hosts 785 K-4th grade students, with AM & PM 4k sessions off site. Boasting a Differentiated approach to learning, Hemlock Creek Elementary focuses on tailoring instruction for each student. Hemlock Creek attendees progress to West De Pere Intermediate School for 5th & 6th grades, with Westwood students joining for 6th grade. 7th & 8th graders attend West De Pere Middle School, where educators emphasize the importance of a safe environment, accountability, responsibility, and cultivating a sense of community & citizenship. West De Pere High School students enjoy more opportunities for electives courtesy of the 5-period days & trimesters known as the 5x3 schedule model, of which WDPHS is a state leader & trainer of other Wisconsin schools.
Top West De Pere, WI Realtor®
Dallaire Realty is one of the top real estate companies in De Pere, Wisconsin. They've been helping buyers and sellers for over 17 years with their knowledgeable and experienced team of agents. Dallaire Realty specializes in all types of real estate, from residential homes to investment properties. Whether buying your first home or selling a home in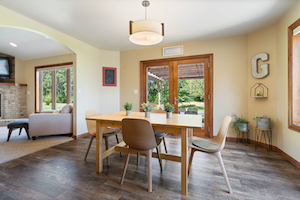 Northeastern Wisconsin, you've come to the right place.
Purchasing a home in West De Pere
West De Pere is an ideal place to move, thanks to its variety of home-styles. From modern ranches on winding streets, sleepy boulevards lined with charming Cape Cods, and sprawling Mid-Century Ramblers, to stately Georgian Revivals and stunning modern architecture along the Fox River, West De Pere has something for everyone! Residents enjoy streets lined with large trees, an abundance of parks, and public pool. Spring festivals, outdoor concerts, and St. Norbert College athletic events offer fun and games for all ages. Whether you're into biking, kayaking, fine dining, or shopping, you'll find plenty of activities to enjoy. If you've been considering purchasing a house on De pere's West side, now is a great time to look around and explore what this wonderful city has to offer.
Selling your home in West De Pere
Selling your home may seem like a cumbersome task, but with the help of an experienced Realtor®, you can be sure that you're in good hands. Our Realtors® are well-versed in West De Pere's unique neighborhoods ranging from cozy mid-century to stunning modern revivals, and everything in between. Dallaire Realty's expert professionals have the resources to find the right buyer for your home. With the guidance from a seasoned professional, you can rest easy and be assured your best interests are priority from initial valuation to closing day and beyond. Dallaire Realty provides the guidance, insight and connections necessary to make your home sale a seamless & smooth experience.
West De Pere's Luxury Real Estate Listings
West De Pere is known for its charming downtown waterfront, locally-owned boutique shopping, and stunning collection of landscape and hidden gems of luxurious real estate.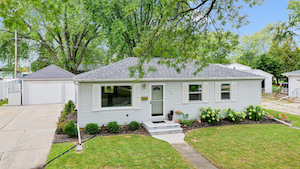 Amidst the rolling hills and picturesque midwestern skyline are some of the most opulent homes in West Wisconsin. Whether you're looking for a sprawling waterfront property or mid-century charmer, there is something for everyone in West De Pere's collection of luxury real estate listings. Whatever your price range or preference, you can be sure to find something truly special – because luxury real estate listings offerings in De Pere are of nearly unparalleled variety and quality.
New Construction homes in West De Pere
West De Pere is home to a wide variety of home builders who are experienced in building high quality homes. Whether you're looking for a completed new build, or custom dream-home, the Dallaire Realty team of professionals has the knowledge and connections necessary to help make your dreams a reality. De Pere is an ideal location for buyers looking for the perfect new home with its offerings of newly completed subdivisions & developments in progress. West De Pere is an excellent choice for anyone interested in constructing or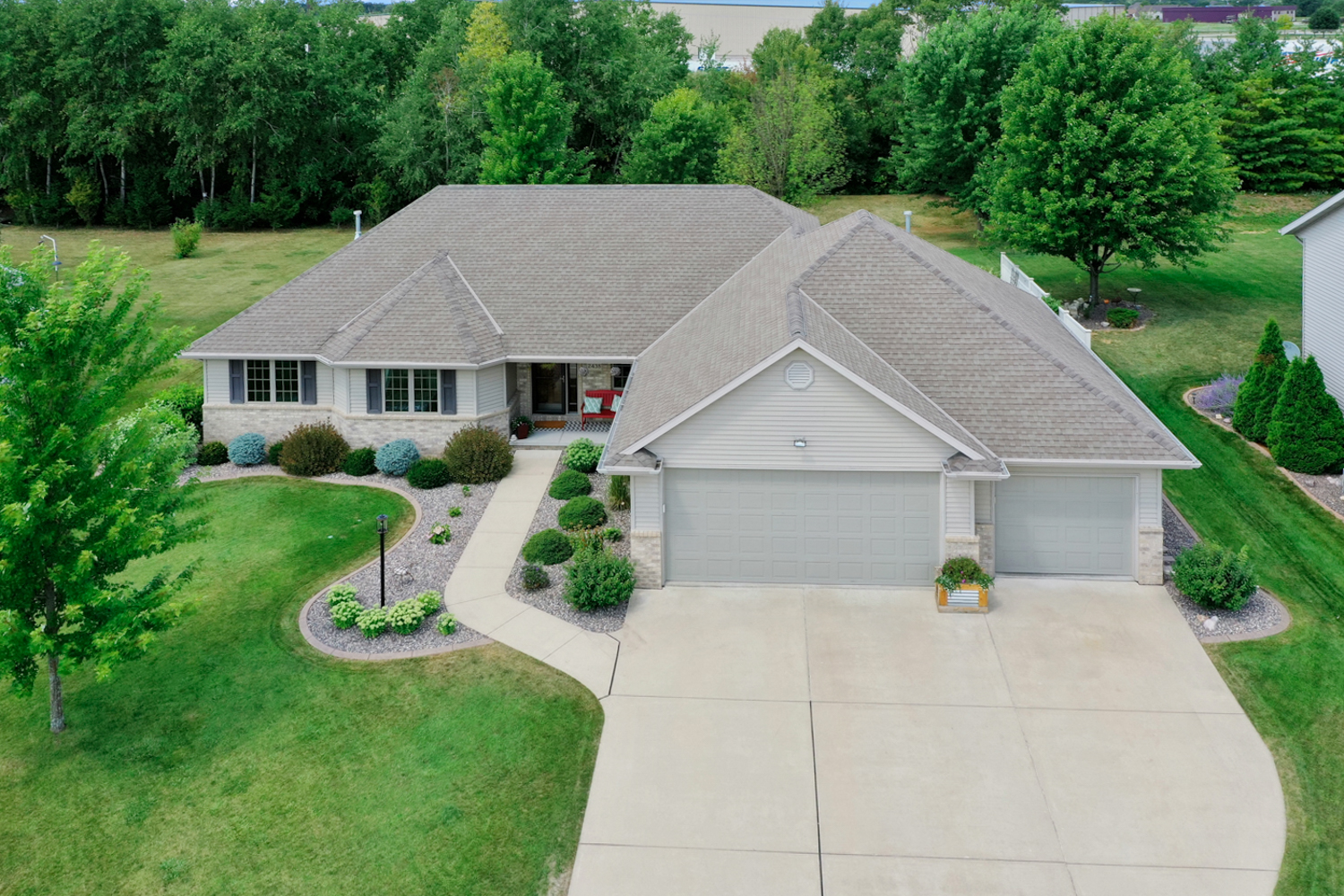 buying a new home!
West De Pere, Wisconsin Overview
Whether you're looking for downtown night-life, scenic riverfront atmosphere, park-like surroundings, home tucked away on a winding street, or excellent neighborhood schools, West De Pere has it all. Enjoy the small-town feeling with all the amenities & highly rated schools minutes from your front door! Fine dining, athletics, festivals, concerts, and a close-knit sense of community are just a few of the myriad aspects comprising West De Pere's rich culture.
All De Pere Neighborhoods
Contact Your De Pere Realtor®