Real Estate, Homes and New Construction by TCD Homes
September 30, 2023
Sold on 9/13/2023 1910 Snowy Owl Ct
De Pere, City of De Pere, WI 54115
Sold on 4/14/2023 2421 Riddle Ct
De Pere, Town of Lawrence, WI 54115
Sold on 4/14/2022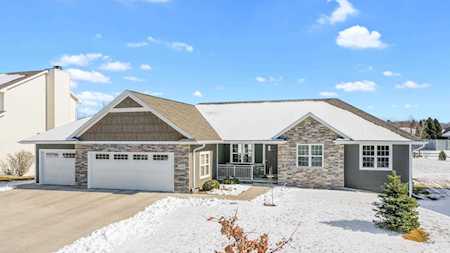 1391 Willow Creek Parkway
Green Bay, City of Green Bay, WI 54311
Search All Home Builders in Green Bay
About TCD Homes
TCD Homes is a custom home builder that provides full-service construction and design services. The company's primary goal is to make the process of building one's dream home easy and professional. TCD Homes effectively manages sub-contractors and buyers to ensure that every home buyer receives a quality home they can take pride in.
Prospective clients can inquire about the "Candid Cost Construction" method. The company has an excellent reputation for hiring the best craftsmen in Northeastern Wisconsin who take pride in working with TCD Homes. The company's founder, Mike Selner, has a Certified Graduate Builder Designation that ensures quality workmanship at all times. Most of TCD Homes' Prime Trade Contractors have been working with the company for decades.
Efficient scheduling of Trade Contractors is a top priority, and TCD Homes has extensive expertise in remodeling, home additions, and design services. The company has a history of hitting deadlines by keeping their Trade Contractors informed and working efficiently.
Contact Your Green Bay Builder Expert at Dallaire Realty