Virtue Homes for Sale
September 30, 2023
Sold on 2/14/2023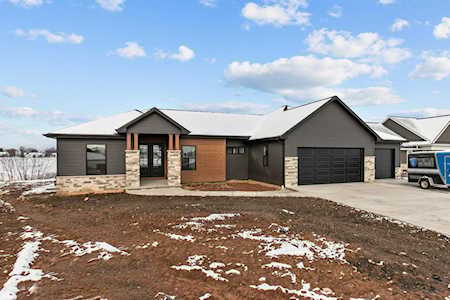 W6818 Wilmington Ln
Greenville, Village of Greenville, WI 54942
Home Builders in Appleton
About Virtue Homes
Virtue Homes is a company that specializes in creating custom homes for families in the Appleton, Oshkosh, Green Bay, and surrounding areas. They provide a full range of design and construction services to ensure that each home they build is exactly what their clients are looking for.
The team at Virtue Homes is made up of experienced floor plan designers, carpenters, and realtors who work together to bring their clients' vision to life. They take on projects from start to finish, ensuring that every detail is taken care of along the way.
One of the key focuses of Virtue Homes is delivering homes that meet their clients' budget and timeline. They take pride in handling as much of the work themselves as possible, and only partner with contractors they trust to ensure that every aspect of the construction process meets their high standards.
For clients who are looking for inspiration, Virtue Homes offers a range of pre-designed floor plans that can be customized to meet their unique needs and preferences. With their expertise and guidance, clients can feel confident that they will be able to create the perfect home for themselves and their families.
Contact Your Appleton Builder Expert at Dallaire Realty